CNN Slammed for Airing Applebee's Ad After Ukraine Sirens Heard in Footage
CNN was slammed online on Thursday for placing an Applebee's ad in a spot that was aired right after a news segment that included the sounds of sirens going off in Ukraine during Russia's invasion of the country.
The network was airing footage showing parts of the capital city of Kyiv, with the sirens heard in the background, before it cut to a commercial for Applebee's. The placement of the ad immediately after the footage was criticized on social media as Applebee's became a trending topic on Twitter.
The sharp comments seen online follow Russian President Vladimir Putin's decision to launch a "special military operation" to "demilitarize and de-Nazify" Ukraine. Shortly after his announcement of the attack late Wednesday night, Ukrainian authorities reported missile strikes across the country, and Russian ground and air forces were seen moving into territories controlled by the government in Kyiv. Hundreds of casualties were reported after the first missile hit Ukraine, according to an Interior Ministry source.
Multiple Twitter users shared a clip showing CNN cutting to the Applebee's ad and blasted the network for transitioning to "a commercial with upbeat music" and for cutting to it "so quickly."
"Russia Invades Ukraine brought to you by Applebees!" wrote one person on Twitter.
Scott Whitlock, research director at the content analysis group Media Research Center, tweeted: "Really, CNN? There's this thing called tone and tact. Look it up. Because your blending of commercials and all hell breaking out in Europe isn't working."
Another person tweeted, "This was just a tough transition for CNN and Applebees here. Can't say the Zac Brown Band loved this one."
"Death from the skies...sponsored by @applebees," a tweet read.
"A friend once yelled the opening lyrics of Smash Mouth's 'All Star' in a movie theater during a silent moment in a dramatic movie as a dare. This is worse than that moment," read another tweet that criticized the commercial's placement and timing.
"Squeeze back advertisements have been removed from the [Ukraine-Russia] coverage," a CNN spokesperson told Newsweek on Thursday afternoon, without providing further comment or information.
President Joe Biden announced Thursday that the U.S. and its European allies will launch a new round of sanctions against Russia in response to the invasion. This will include targeting Russia's largest banks and wealthy individuals and isolating the country from the global economy.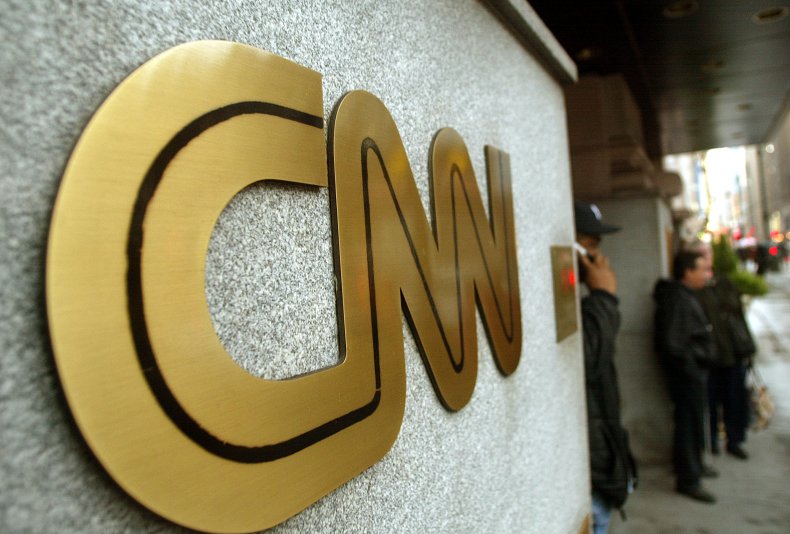 "This is a dangerous moment for all of Europe," Biden said, adding that the decision to invade Ukraine represented "a sinister vision for the rest of the world."
Biden also said that the U.S. had warned for weeks about a Russian invasion and that the situation in Ukraine is happening according to the predictions.
"This was never about genuine security concerns on [Russia's] part. It was always about naked aggression," the president said.
Update 02/24/22, 5 p.m. ET: This story was updated to include a comment from a CNN spokesperson.