The 10 TV Shows Coming Out in April You Should Be Excited About
The award season for movies may be over for now, but the TV one is kicking into high gear this April, with dozens of new and returning prestige shows coming to TV and streaming.
Some of TV's most beloved shows will be coming to an end in April, with Ozark, Grace and Frankie and Better Call Saul among those coming to a close. When one door closes, however, another opens: The month will also see the debut of brand new shows like Outer Range, Under the Banner of Heaven and The Offer.
On top of this, the April TV calendar includes a new show starring Josh Brolin, Julia Roberts and Viola Davis, plus the hotly anticipated second season of Russian Doll.
Here's when those shows and some other highlights are coming out this month.
10 Big Shows Coming Out in April 2022
Tokyo Vice — April 7
One of the benefits of the streaming era is that each service's desperation for new content has led them to lure big-name directors in with big paychecks and creative freedom. Tokyo Vice sees Heat director Michael Mann return to filming for the first time since Blackhat became a notorious flop in 2015. He returns to direct the first episode of a series about an American journalist (Ansel Elgort) who finds himself tangled up in the yakuza.
Outer Range — April 15
Prime Video is getting into the Josh Brolin business for Outer Range, which stars the Thanos actor as a rancher investigating a (possibly supernatural) mystery in the wilderness of Wyoming.
The First Lady — April 17
An idea so good that it's amazing no one thought of it before. Showtime's new anthology series sees A-list stars taking on the role of various famous first ladies. Viola Davis' Michelle Obama has been the most hyped, but the show will also include Gillian Anderson as Eleanor Roosevelt and Michelle Pfeiffer as Betty Ford.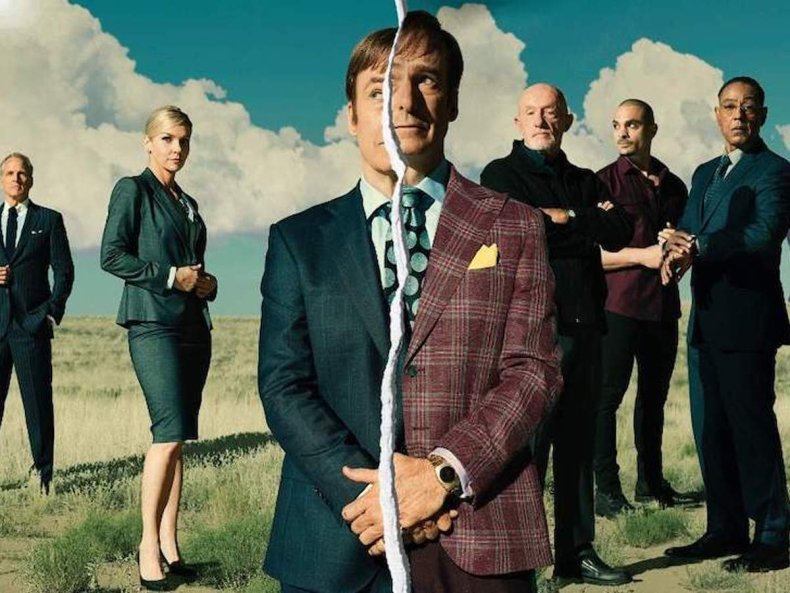 Better Call Saul Season 6 —April 18
Bob Odenkirk's progress from "Slippin' Jimmy" to Saul Goodman is nearly complete. The Breaking Bad spin-off is coming to an end with a bumper 13-episode final season. Odenkirk hit headlines for having a heart attack on set—but this is likely to be nothing compared to what is in store for Jimmy, Kim and the rest of the AMC show's cast of characters.
Russian Doll — April 20
Season 1 of Russian Doll may be the best thing Netflix has ever produced, so expectations are high for the existential time loop drama. Nadia and Alan (Natasha Lyonne and Charlie Barnett) may have got out of their birthday loop, but their mind-bending experiences are not over. Details of Season 2 are under wraps, but if the trailer is to be believed, it will heavily involve the New York subway.
Gaslit
— April 24
Mrs. America found success in 2020 by having movie stars play real-life characters from the 1970s, and now Starz's Gaslit is aping that formula by having Julia Roberts and Sean Penn play some lesser known characters involved in the Watergate scandal.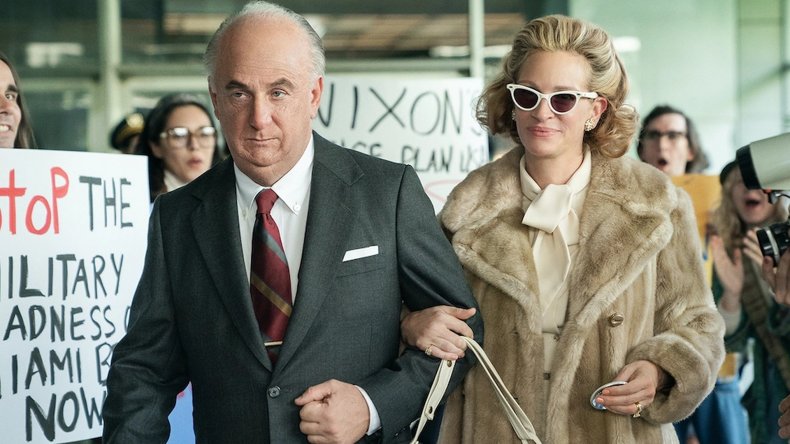 We Own This City — April 25
If your CV includes creating The Wire, then every project you do from then onwards is probably worth watching. As such, David Simon's new HBO show is hotly anticipated— especially as he is returning to Baltimore to tell a new story about crime in the city.
Under the Banner of Heaven — April 28
Andrew Garfield's star has never been higher than now following his first Golden Globe win, second Oscar nomination and appearance in 2021's highest-grossing movie. So what better time to go for an Emmy with FX on Hulu's Under the Banner of Heaven, the story of a double murder committed by two fundamentalist Mormons.
The Offer — April 28
Did The Godfather tribute at this year's Oscars get you hyped for the 50th anniversary of the movie? Then Paramount+ has an offer you cannot refuse: A drama about the making of the iconic American drama starring Miles Teller.
Ozark Season 4, Part 2 — April 29
After the first part left Ruth Langmore on the warpath, the second part of Ozark will bring the Netflix show to a close—and if the trailer is anything to go by, things are not going to end well for Ruth, Wendy and Marty.