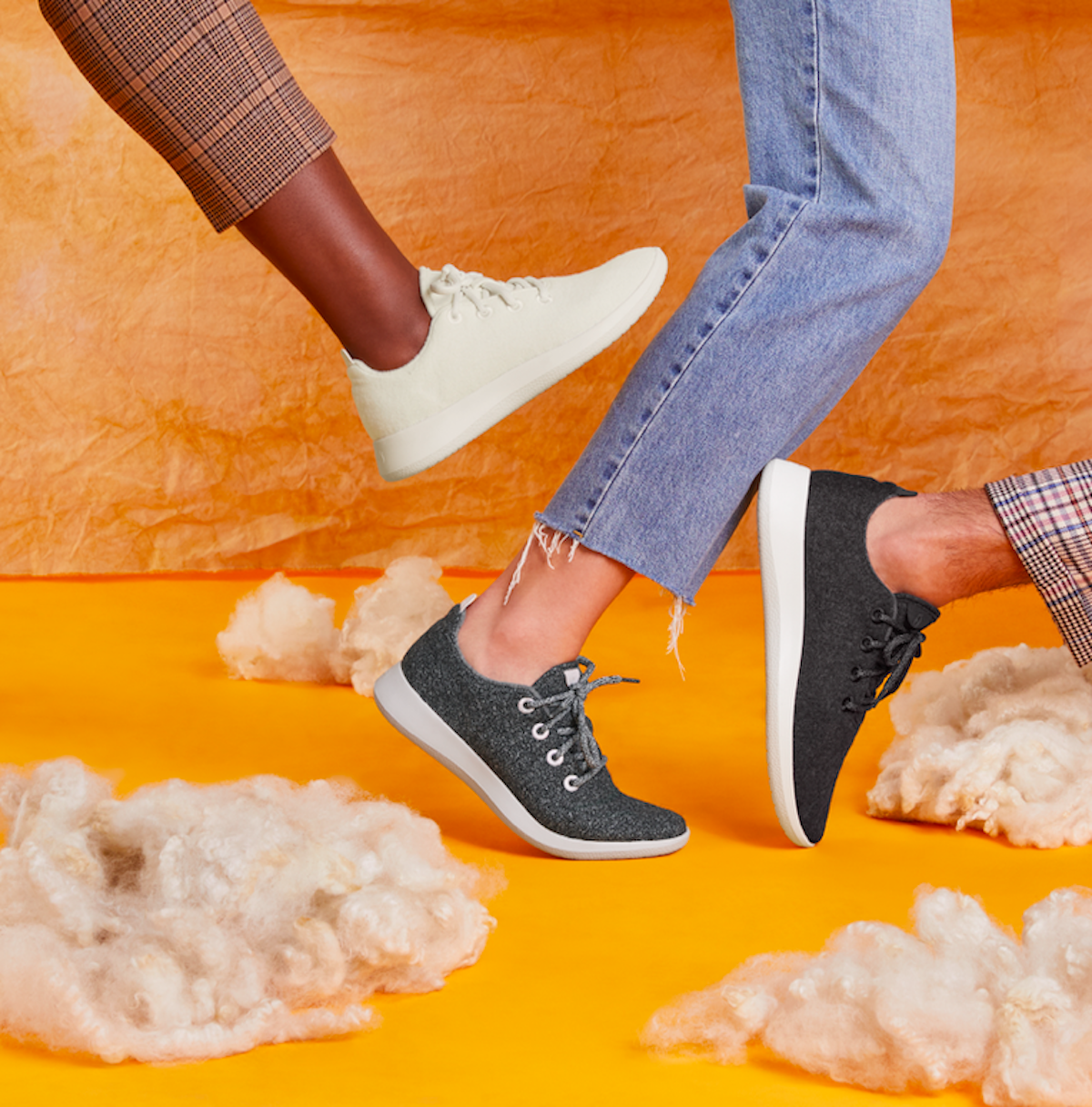 Some of the hottest sneakers on the market right now are Allbirds. After all, people love that they're fashionable, sustainable and of course, beloved by celebrities. With a trifecta like that, it's no wonder that it's so hard to get your hands on a pair of Allbirds—whether it's the classic Tree Runners or Wool Runners style you're looking for or its boat shoes or flats. But before you take the leap, there are a few frequently asked questions you deserve to know the answers to.
Like, what makes Allbirds so stinking great? Don't worry—we'll save you the boring, robotic answers full of editorial descriptors and whatnot. After all, not only do I have a pair of Allbirds, but I also proudly wear them—literally—every day.
So, aside from being a writer, I'm also a wealth of information regarding all the things shoppers want to know before pressing "add to cart." Ready for the rundown? Here are all your top questions about Allbirds—answered.
Best Allbirds Shoes
Are Allbirds sneakers good for running and walking?
One of the top questions about Allbirds is if it makes quality running and walking shoes. Of course, it's more about the style in question rather than the brand. While many Allbirds sneaker designs are made with running and walking in mind, I don't necessarily recommend going for a jog in its flats, the women's Tree Breezers ($95). If you plan on being active, check out the Wool Runners or Tree Dashers (more on both below).
Speaking from experience, the classic Wool Runners ($95) are exceptionally comfortable to walk in. I wear them to walk the dog (nearly 2 miles each morning), to pop over to the grocery store, and they're even my shoe of choice when commuting to the city. Unfortunately, I can't speak to the running portion of the question, at least not from personal experience. But here's what the cardio-inclined have to say:
According to the Allbirds website, its main running shoes are Tree Dashers ($125). This performance shoe—made with Allbirds' signature natural materials like eucalyptus tree fiber, post-consumer recycled laces, castor bean and merino wool—features heel pad cushions and a one-piece upper designed to contour to the shape of your foot and your foot's movements.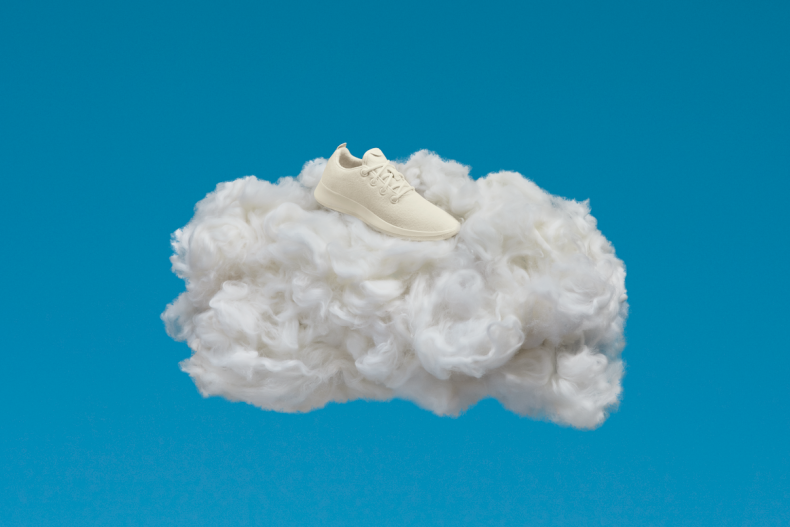 One Allbirds.com reviewer wrote, "I have been using my Tree Dashers for a couple of weeks now, and I could not be more pleased with my purchase. They are great running shoes for a casual runner like me, they feel comfortable, secure and I love that they don't have tongues (the tongues on my previous shoes used to move around as I ran). I have also used them several times for daily walks and bike rides; they are perfectly versatile, and their minimalist style blends with many outfits!"
What's more, Tree Dashers don't seem to be solely for runners, either (at least based on reviews). Die-hard walkers love the Tree Dashers, too—with one reviewer writing, "I walk 3 to 5 miles a day, usually on pavement and have mild arthritis in my feet and toes.... These shoes are like walking on air."
They've also picked up unlikely fandom among pregnant women. A reviewer shared, "These shoes singlehandedly changed my life. I got them in the middle of my third trimester and was so upset that I didn't find them sooner! I went from sore achy feet every single day and barely making it around the grocery store, to being on my feet all day with no problem!"
Other running shoes available on the site include the Wool Dasher Mizzles ($135) and Wool Dasher Mizzles–Mid ($145).
Are Allbirds worth the money?
Most Allbirds shoes cost $95, including the Wool Runners and Tree Breezers for both men and women. Some styles are pricier, like the Wool Dasher Mizzles and Wool Dasher Mizzles–Mid. So, are they worth the money?
It depends on who you talk to and what you're using them for. If you're a big walker, looking for comfort, then Allbirds may be worth the money for you. If you run a lot and are looking for high-quality running shoes, then these might be worth it.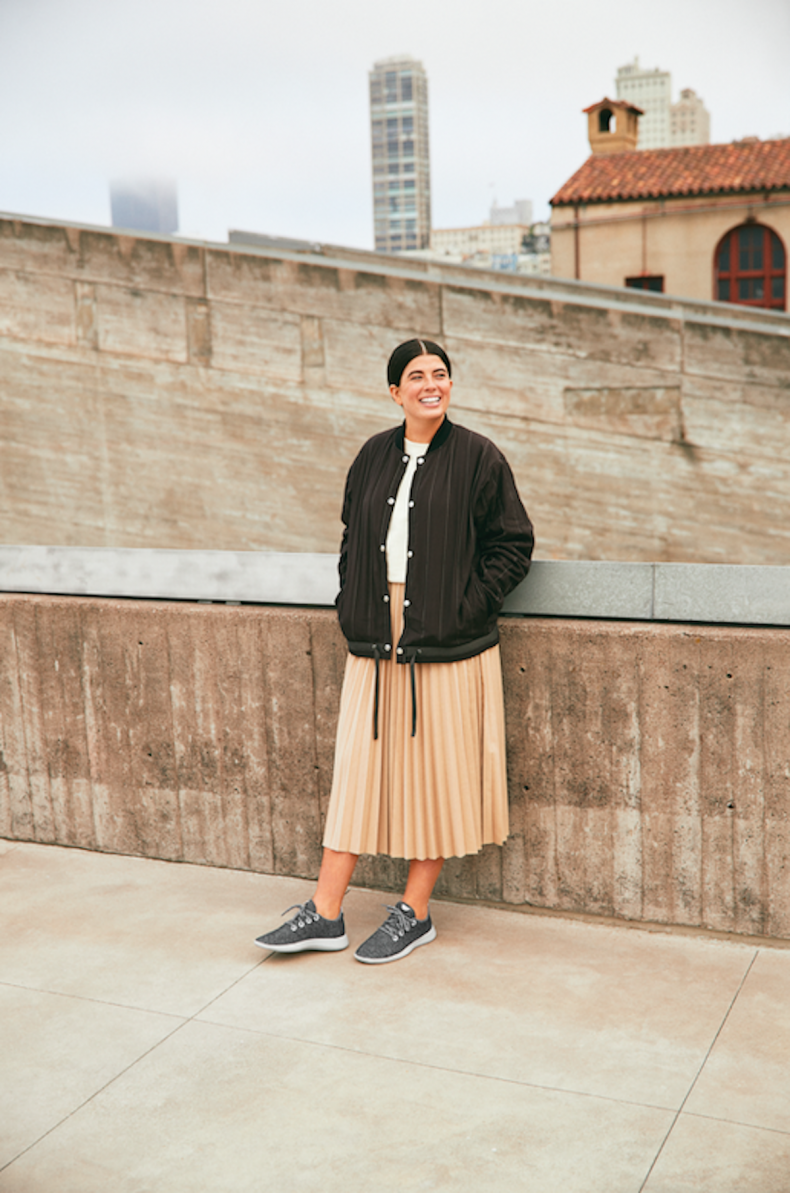 Also consider the fact that Allbirds shoes are weatherproof and washable, so you can get a lot of wear out of them. You don't have to worry about shelling out big bucks only to have them ruined. (Just throw them in the machine!)
Are Allbirds sneakers waterproof?
Kinda. Most are touted as "weatherproof," but they're not all exactly waterproof.
However, the Mizzle Collection—which includes Wool Runner Mizzles and Wool Runner-up Mizzles—is treated with a water-repellent coating (that also just so happens to be fluorine-free). The shoes in this collection also have natural rubber track pads and an ultrathin Bio TPU (bio-based thermoplastic polyurethane) membrane between the wool upper and the interior of the shoe to protect it from water seepage.
Now, what about the shoes outside of the Mizzle Collection? Any Allbirds shoes made with merino wool feature lanolin, a naturally waxy and water-resistant coating that can protect your feet (and your shoes) during a light rain. The Tree Collection, made from Tencel, is naturally absorbent, so while it can sustain a bit of a drizzle, it's probably not best to wear it in a downpour.
Are they sold in stores?
Allbirds are available both online and in stores. There are 13 brick-and-mortar stores throughout the U.S., including ones in New York City; Los Angeles; San Diego; San Francisco; Chicago; Austin, Texas; Seattle; Boston; Washington, D.C.; Philadelphia; and Minneapolis. You can also find Allbirds stores internationally in Seoul, Korea; Tokyo; Chengdu, Guangzhou, Beijing and Shanghai, China; Berlin; Amsterdam; Auckland, New Zealand; and London.
Certain Allbirds styles—including the classic Wool Runners for women and men and the Tree Runners for women and men—are also sold at Nordstrom locations.
Are Allbirds sneakers washable?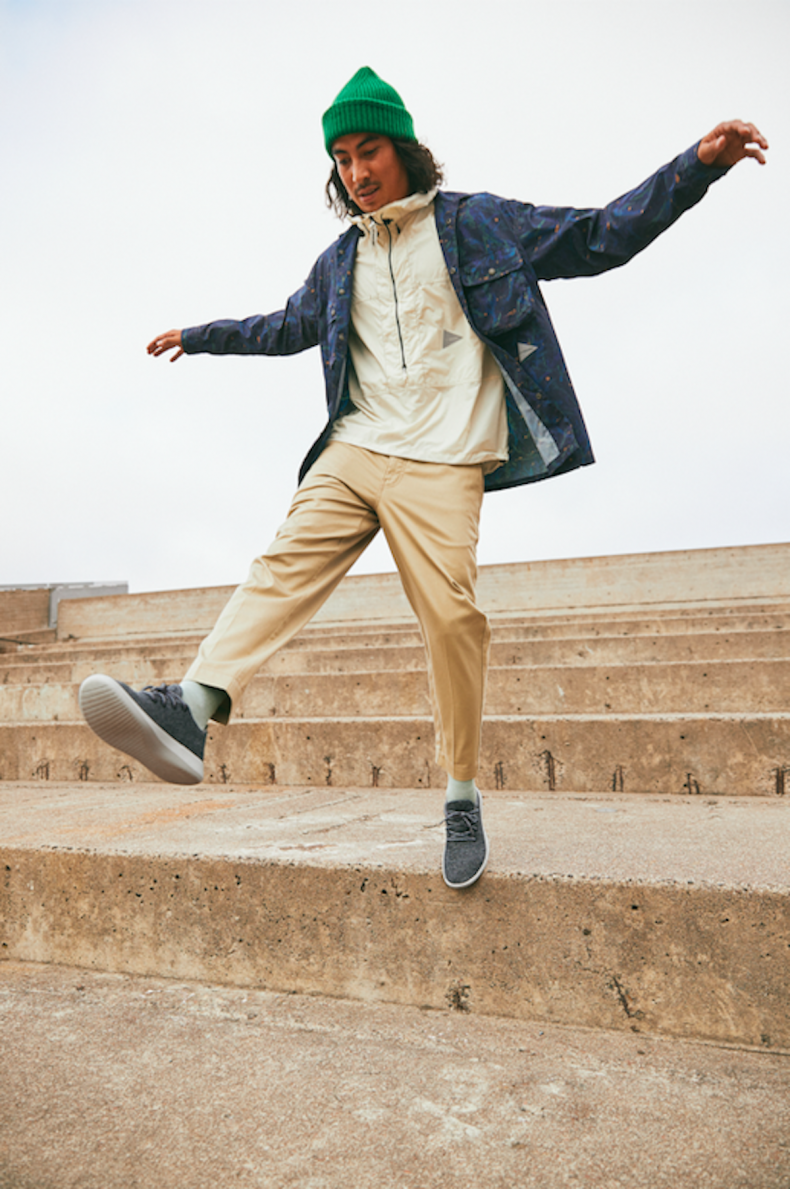 Yes—thank goodness! Allbirds sneakers are machine washable, even the all-white style. I'm happy to report that I've washed mine several times now and not only have all stains come out easily, but the washing also has had little to no impact on the fit of the shoes, either.
Are they good for wide feet?
According to Allbirds, its "shoes are all medium width, but we have found that many customers with wider feet are able to find a comfortable fit due to the forgiving nature of our materials. The Wool Collection will stretch naturally over time, while the Tree Collection is flexible and form-fitting!"
Are Allbirds comfortable?
Yes! Again, speaking from my own experience, my Allbirds (and I'm talking about the Wool Runners here) are incredibly comfy. Here's a short list of things I would wear my Allbirds for: traveling on a plane, walking the dog, walking alone, bike riding, committing to a days' worth of running errands, gardening and walking a marathon. (Although, let's be honest, I would never do a marathon).
So, what makes them so comfortable? The materials used to make them! Merino wool, eucalyptus fibers and castor bean or sugarcane soles work together to make Allbirds the roomiest and coziest shoes you could ever slip on your feet.
Do they run true to size?
Yes, Allbirds typically run true to size for most wearers. However, its website states, "If you have wide feet or are between sizes, we suggest you size up for all styles except our Tree Runners (size down for those)."
Are Allbirds sneakers vegan?
Allbirds gets a good rep among the eco-conscious for being sustainable because its shoes are made from earth-friendly materials. However, that shouldn't be confused with being vegan, because Allbirds does not make vegan styles at the moment.
Most Allbirds styles use merino wool, which although sustainably and ethically sourced, actually comes from sheep. For that reason, Allbirds can't be considered solely plant-based or vegan friendly.
Does Allbirds make clothes?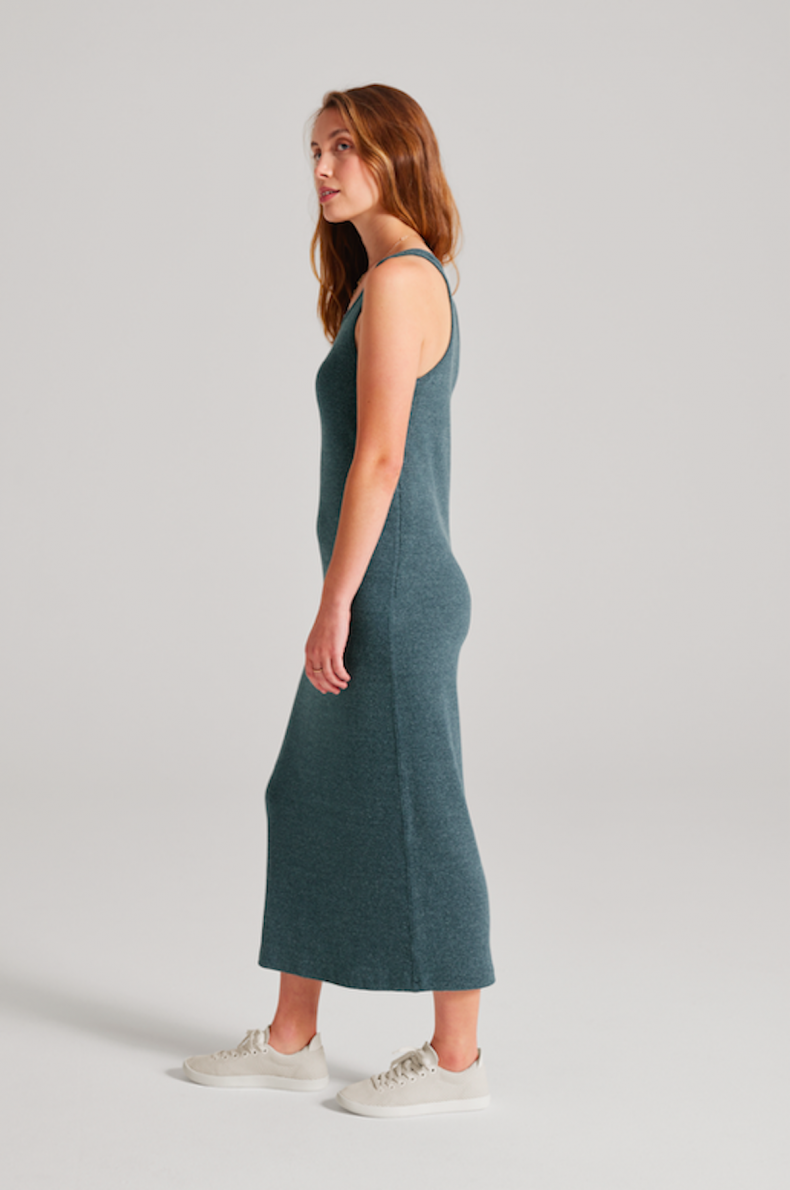 Funny you should ask! Allbirds just announced that it's expanding its apparel collection, featuring two new collections, which feature a brand-new material for Allbirds: hemp.
Both the Camp Shirt ($78) and Camp Short ($58) are made from breathable tree and hemp materials for easy, everyday wear. The Ribbed Collection also launches two new styles, the Ribbed Tank ($48) and Ribbed Dress ($88), both of which are made with Trino (from merino wool and eucalyptus tree fibers) and hemp materials, and designed for a classic fit and style. All styles are available in sizes XS to XXXL.
Newsweek may earn a commission from links on this page, but we only recommend products we back. We participate in various affiliate marketing programs, which means we may get paid commissions on editorially chosen products purchased through our links to retailer sites.