Are Dylan And Hannah Still Together? 'Bachelor In Paradise' Couple Spotted Together On Beach Before Finale
Bachelor franchise shows try to prevent full-season spoilers, but it doesn't always work, especially in the case of Bachelor In Paradise. The spinoff can produce a handful of couples who continue dating in the real world. A few have already been spotted in real life.
Some fans want to know if Hannah Godwin and Dylan Barbour are still together after filming, and the couple seemed to give an answer on Saturday. They were spotted together at Diamond Street beach in San Diego, California.
A bystander — who seems to know enough about the show to identify them — posted a video of Barbour and Godwin cozying up on a beach blanket. Toward the end of the quick video, Godwin wrapped her arms around her Bachelor In Paradise choice.
The video was shared on Twitter by Bachelor spoiler site Reality Steve, who said the couple is doing a "horrible job pretending they aren't together." Commenters agreed.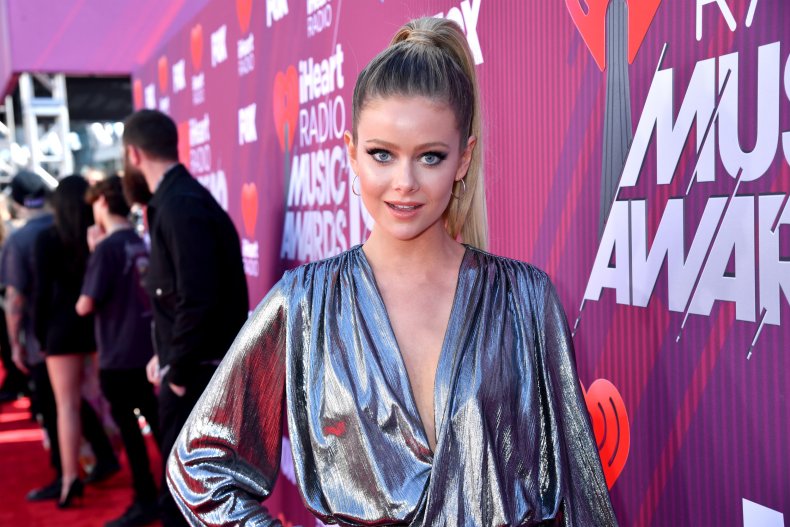 Some questioned why the rules for Bachelor In Paradise couples seem different from Bachelor or Bachelorette couples. For the main shows, each lead is expected to stay out of the public eye with their final pick. They even have secret locations to meet before the finale airs.
Bachelor In Paradise, though, often has unwarranted spoilers.
Many viewers pointed to another couple who is guilty of revealing too much. Dean Unglert and Caelynn Miller-Keyes are expected to be together after Paradise. They've been spotted in a handful of global places together — on the show, they both expressed their love of travel. They've also shared obviously similar Instagram photos.
A commenter posted a photo of Miller-Keyes lounging on a beach chair in Mexico. The tweet also included a photo of the same chair and ocean, which was posted by Unglert around the same time. It seems to imply the pair were in the same location.
Both couples had their share of drama on the 2019 beach show. Barbour and Godwin connected quickly, but Godwin explored a few other relationships before committing to him. Miller-Keyes was drawn to Unglert immediately but was given a warning from fellow contestants. Known for never committing, Unglert proved the warnings right and left Miller-Keyes alone in Paradise. He did, however, return to win her back.
Bachelor In Paradise is expected to produce three engagements at the end of the season. Reality Steve revealed the rumored couples in a post before the season aired. You can read them here.
Are Dylan And Hannah Still Together? 'Bachelor In Paradise' Couple Spotted Together On Beach Before Finale | Culture