Are Government Agencies Taking Their Lead from Trump and Going After Journalists?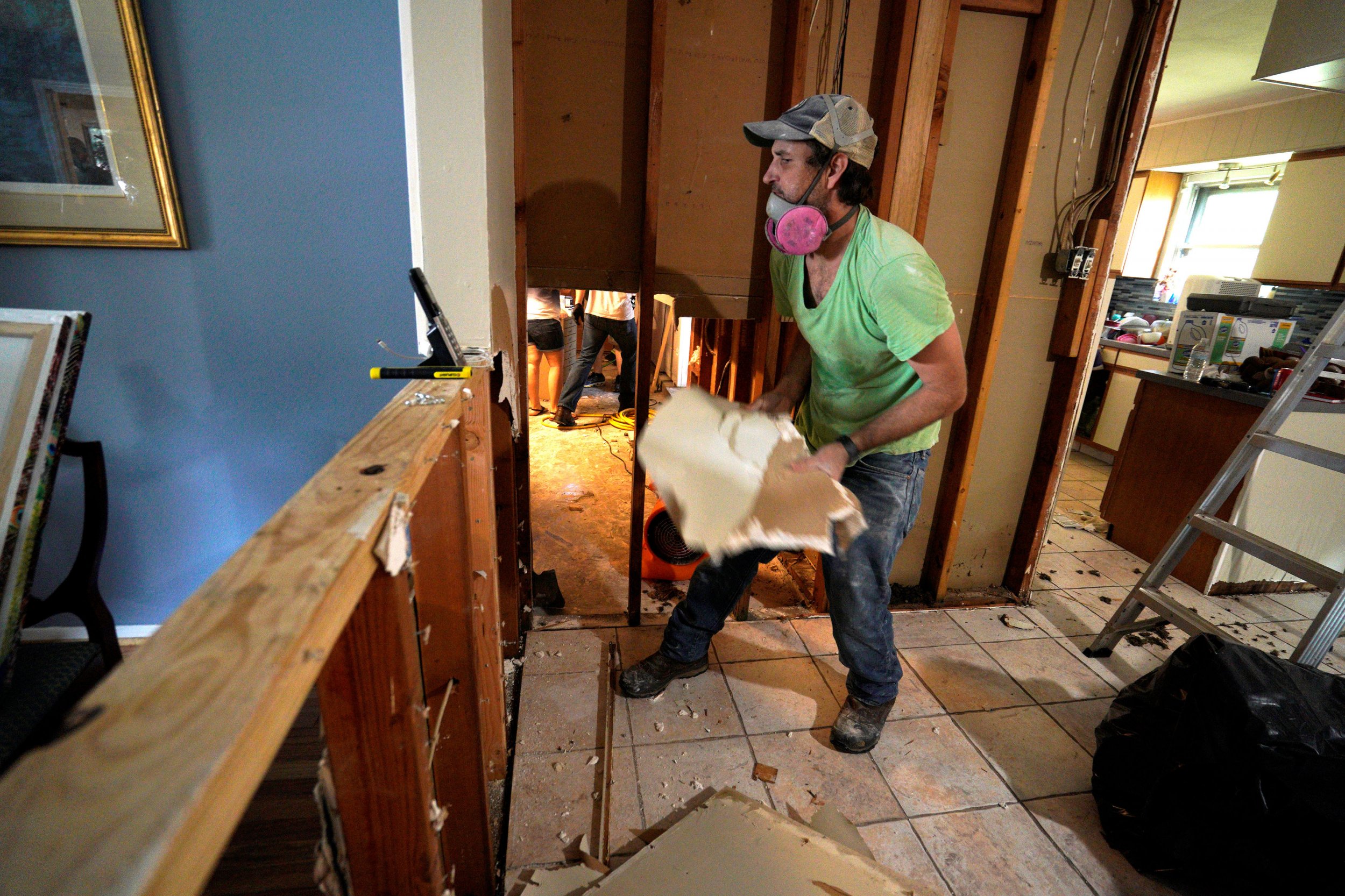 Taking a page from President Donald Trump's playbook, the Trump administration's Environmental Protection Agency accused the Associated Press of 'fake news' Sunday.
On Saturday the AP published a story showing toxic dumping grounds in Texas weren't being directly inspected by the EPA after they were flooded by Hurricane Harvey.
On Sunday the EPA called out one reporter on the story by name. "The Associated Press' Michael Biesecker wrote an incredibly misleading story about toxic land sites that are under water," the EPA shot back in a statement, accusing him of "reporting from the comfort of Washington."
The note accused Biesecker of sloppy work and linked to an editorial behind a paywall that accused him of sensationalizing EPA chief Scott Pruitt's ties to the energy industry and war on environmental regulations. A previous link on the statement went to an article on right-wing news site Breitbart.
The AP, however, visited seven toxic sites known as "Superfund sites" in and around Houston, Texas, by boat, vehicle, and on foot.
What they found was a place known as the Highlands Acid Pit that contains remnants of toxic sludge and sulfuric acid from the oil and gas industry was underwater, risking sediment being washed away into groundwater. A sinkhole had also opened up near the French LTD and Sikes Disposal Pits in Crosby just outside of Houston.
Read more: The Worst Examples of Hurricane Harvey Price Gouging
Reporters also visited the San Jacinto River Waste Pits, Patrick Bayou Superfund site, and a site near the Brio Refining Inc. and Dixie Oil Processors. Past testing at the bayou site showed pesticides, toxic heavy metals and PCBs in sediment there and the site has yet to get an approved cleanup plan. The EPA also hasn't approved a $97 million cleanup plan for toxic waste at a 1960s paper mill at the San Jacinto River Waste Pits site.
Yet the EPA accused the newswire of misleading the American people. "The Associated Press is cherry-picking facts, as EPA is monitoring Superfund sites around Houston and we have a team of experts on the ground working with our state and local counterparts responding to Hurricane Harvey," said EPA Associate Administrator, Liz Bowman in a statement. "Anything to the contrary is yellow journalism."
The AP pointed out the EPA's statement says the agency has only inspected the Superfund sites in Texas "through aerial imaging" that found 13 out of 41 of the sites have been flooded and "could be facing damage as a result of Hurricane Harvey."
The EPA said sites had "not been accessible by response personnel." The AP challenged them, saying only one site required a boat and the others were visited on foot or vehicle.
"We object to the EPA's attempts to discredit that report by suggesting it was completed solely from the 'comforts of Washington' and stand by the work of both journalists who jointly reported and wrote the story," said Sally Buzbee, AP's executive editor in a statement.
President Trump repeatedly used this tactic, dismissmissing media reports that he doesn't like as inaccurate and "fake news." Early this year he called the press the "enemy of the American people."
Trump again sought to discredit journalists in Texas during his visit Saturday. He praised the Coast Guard for flying into winds during Hurricane Harvey that "the media would not go into … unless it's a really good story."
A reporter shot back at Trump that "we were literally on the helicopter with" the Coast Guard.
Since Trump's inauguration the EPA's news releases have taken a decidedly pro-energy industry turn, New Yorker magazine fact checker Talia Lavin pointed out in a series of tweets Saturday. In calling the AP's reporting false and targeting Biesecker, the agency "is engaging in political smearing of the press and critics," she said.
The hurricane's impact on Texas' chemical and oil and gas industries has been heavy. On Sunday the Arkema chemical plant in Crosby, which experience explosions of unstable compounds last week after flooding, chose to set fire to six large batches of chemicals in a controlled burn.
An Exxon Mobil oil refinery near Houston was flooded and heavily damaged by the storm. And about 10 oil refineries on the Gulf Coast went offline after the hurricane made landfall August 25. Harvey shut down 11.2 percent of U.S. oil refining capacity.
"In any type of flood, especially any type of hurricane-based flood, there are going to be issues about contaminated water," said Texas Governor Greg Abbott in an interview with Chris Wallace on "Fox News Sunday." Abbott indicated contamination "could involve chemicals, it could involve waste."
When asked if the flood waters could pose health risks to Texans, Abbott said, "the EPA is monitoring that. The EPA is going to get on top of that."
The EPA said it is sending a team to visit the San Jacinto Waste Pits site by boat Monday.