Are '90 Day Fiancé' Stars Jesse and Darcey Still Together After Cryptic Instagram Posts?
It's looking like Jesse and Darcey from TLC's 90 Day Fiancé: Before the 90 Days might have split. Not only did both reality stars scrub their Instagram pages of each other's pictures, they also posted cryptic messages that made it seem like they were both single.
"Trying to caption my thoughts about eyes when the eyes tell more than words could ever say," he wrote Tuesday. "A smile can hide the truth, the mouth can whisper lies, but the eyes always reveal what's hidden below the surface."
Darcey's message was shorter and more to the point. "Feeling free and loving me...." she wrote the same day as Jesse. "Feeling strong, empowered, loving, beautiful and blessed! Full of grace! Keeping my eyes on the prize! SILVA STRONG! So many amazing new things in store! Stay tuned! Love and blessings to you all! Thank you to the amazing NYC style team and publicist! I love you guys!" she added July 28.
The 42-year-old Connecticut resident opened up about her weight loss journey. She didn't reveal how many pounds she lost, but said on 90 Day Fiancé she changed her look for Jesse.
In a new interview, she didn't site her boyfriend as motivation. "I've been up and down in weight at times throughout my life and [I was] just motivated to kind of get myself back together physically — and emotionally too," Darcey told In Touch Weekly Monday. "It's been a whirlwind of a journey, and I just wanted to focus on myself again and have self-love and happiness."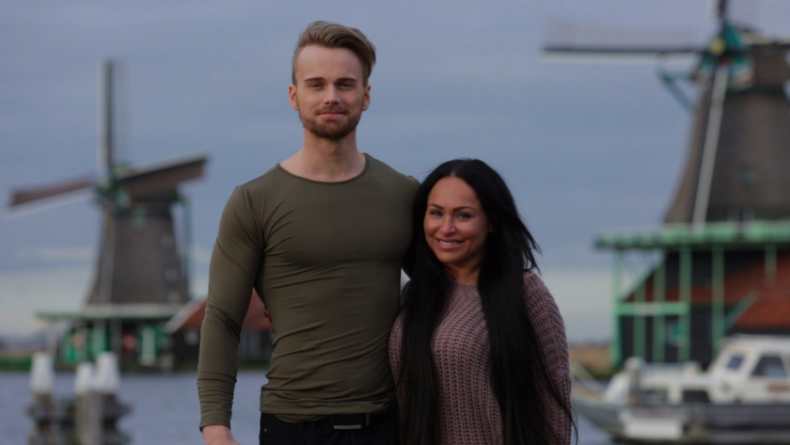 As documented in Season 1 of 90 Day Fiancé: Before the 90 Days, Jesse and Darcey have a volatile relationship. Instead of proposing to her, Jesse, 24, got down on one knee to offer Darcey a promise ring when she came to Amsterdam to meet him. The trailer for Season 2, which shows Jesse coming to the U.S., shows Darcey crying over Jesse and literally begging him to be with her. "I just want love," she cries. "I beg you."
To the TLC cameras, she confesses that her relationship with Jesse is strained. "The love of my life is shutting me out and I don't know what to do," she says.
At the time, Darcey still wanted to work things out. "We're meant to be together," she adds to the TLC cameras in a confessional. "No matter the storm, we have to wade it out."
To find out what happens between Darcey and Jesse, don't miss 90 Day Fiancé: Before the 90 Days when it returns Sunday at 8 p.m. ET on TLC.