Are Melania Trump's Parents on Immigration Programs the President Wants to Cut?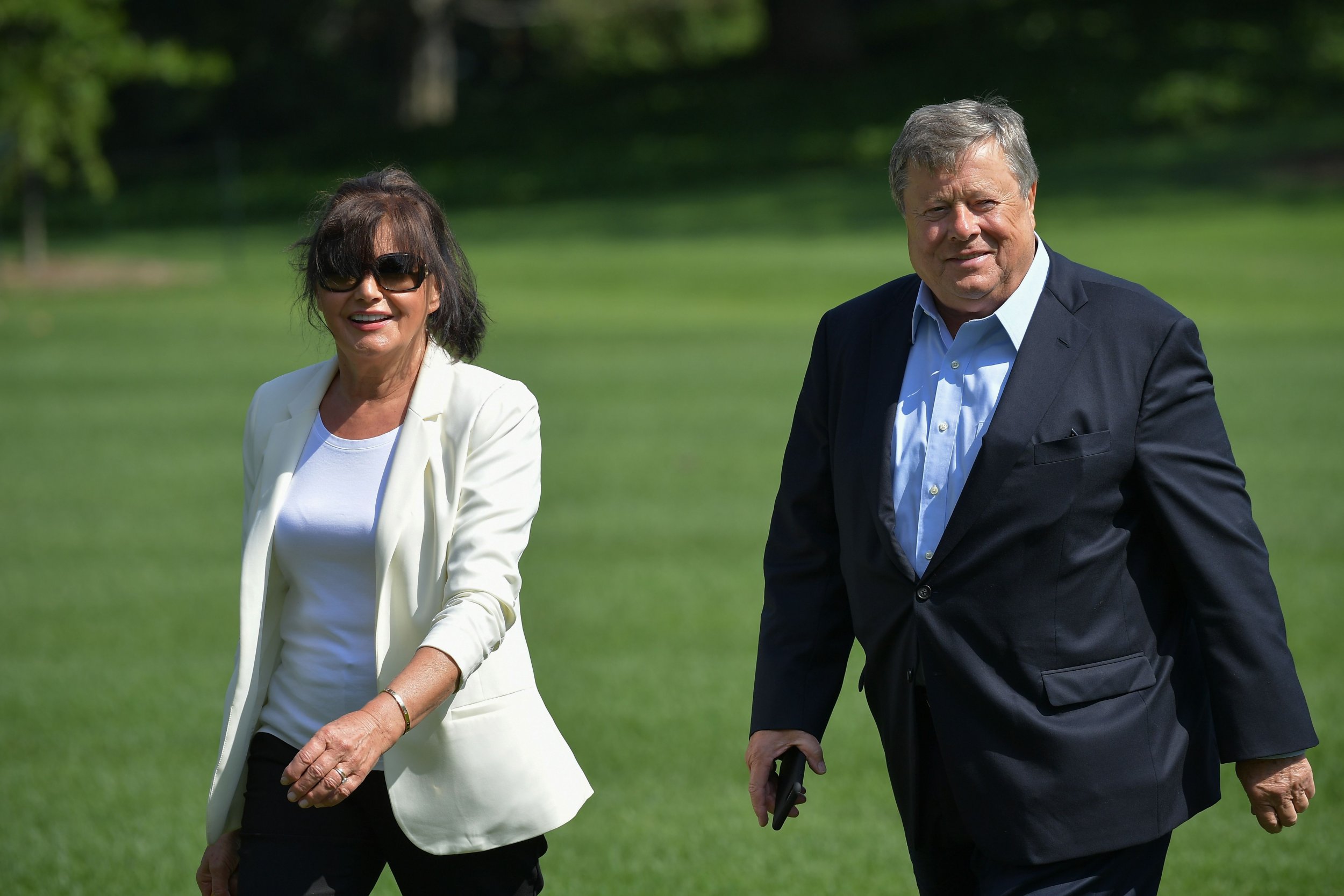 The White House has refused to explain the immigration status of first lady Melania Trump's parents, Viktor and Amalija Knavs, as a congressional debate begins on overhauling the nation's immigration laws.
President Donald Trump's explicit favoring of bills that greatly restrict "chain migration"—immigration to the U.S. based on family ties—has led social media users to question the Knavs' immigration status. A tweet created last week by @Brasilmagic has gone viral, receiving more than 124,000 likes.
The Washington Post on Tuesday came up with four status possibilities for the Knavs based on immigration experts' assessments, to which first lady spokeswoman Stephanie Grisham responded, "None of those options apply."
Two possibilities are politically problematic for Trump's White House, according to the Post's analysis.
The Knavs could be in the country on an IR-5 visa, meaning they are legal permanent residents because they are parents of a U.S. citizen, Melania Trump. Meanwhile, the Trump administration's immigration proposal would limit family visas to lawful permanent residents, spouses and minor children of U.S. citizens, effectively ending extended-family chain migration.
Melania's parents could also be in the U.S. on extended tourist visas. The president has considered cuts to this program.
The less troubling possibilities are that the Knavs requested parole into the U.S. based on great public benefit or humanitarian reasons. The Knavs could also be on student (F-1) visas, which allow international students to remain in the U.S. as long as they are attending school.
Aside from the Knavs' immigration status, @Brasilmagic inaccurately stated that "Melania's Visa Expired & she stayed here Illegally and married Donnie for Citizenship."
According to a letter from immigration attorney Michael Wildes, which Melania Trump released in September 2016, she did not obtain her green card through marriage.
"Rather, in 2000, Mrs. Trump self-sponsored herself for a green card as a model of 'extraordinary ability,' and on March 19, 2001, she was admitted to the United States as a lawful permanent resident," Wildes wrote. "Based on this timeline, Mrs. Trump became eligible for citizenship in 2006, after five years of continuous permanent residence."
The White House has not responded to a request for comment from Newsweek.