Are Vladimir Putin and Benjamin Netanyahu Going to the Ballet?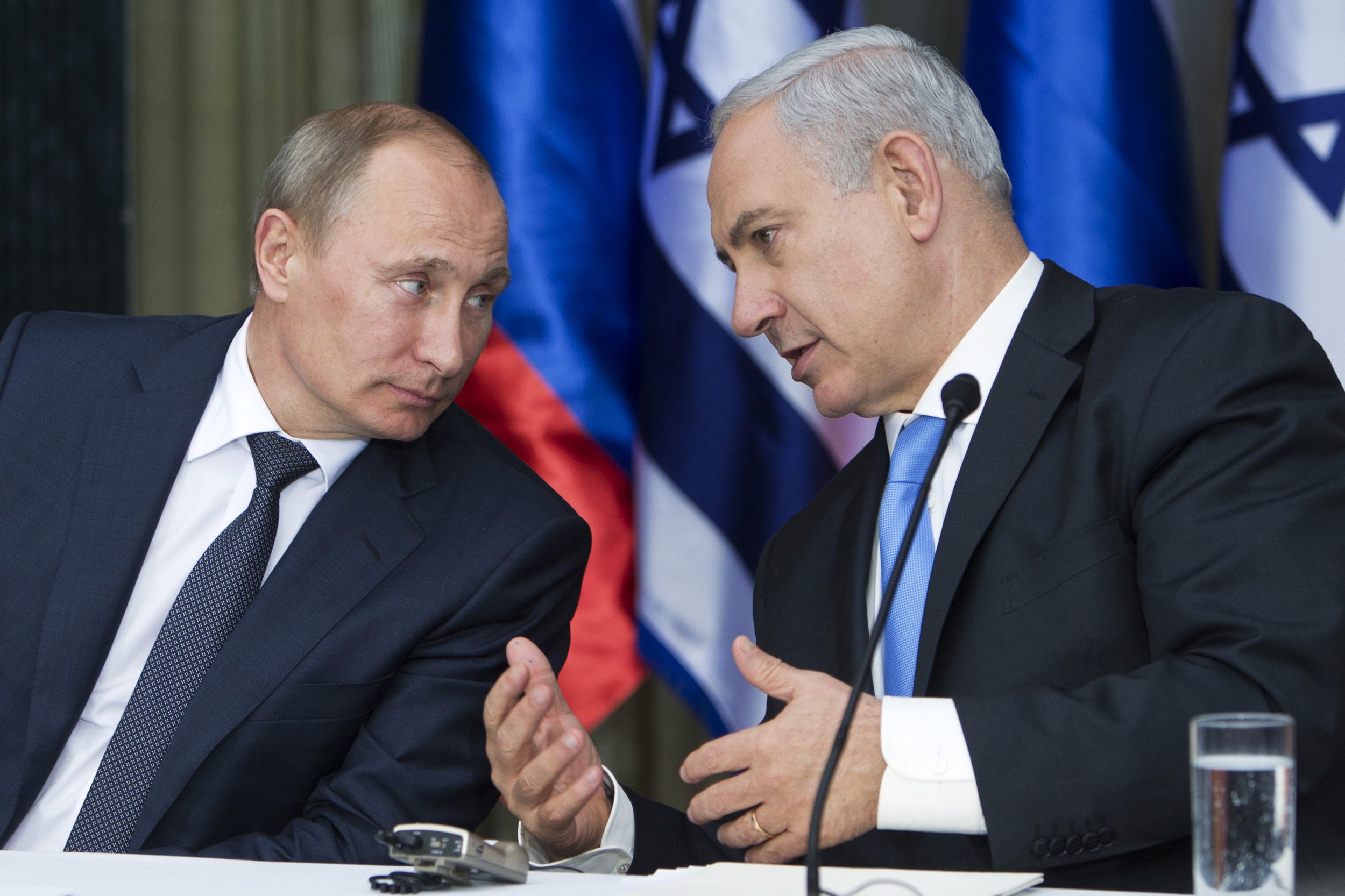 Russian President Vladimir Putin and Israeli Prime Minister Benjamin Netanyahu will take a break from their busy schedules Tuesday to visit Moscow's iconic home of opera and ballet—the Bolshoi Theatre.
Netanyahu arrived in Moscow for talks with Putin on Monday afternoon and the Kremlin confirmed officials have made preparations for the Israeli leader at the Bolshoi, with a performance dedicated to a quarter of a century of Russian-Israeli relations.
According to the Kremlin, Netanyahu's three-day visit will include entertainment as well as negotiations about the countries' political relations.
The Soviet Union had no formal, permanent relations with Israel due to its perceived closeness to U.S. and the West. However, following the collapse of communism, Russia established diplomatic ties with Israel in 1991.
"Both the prime minister and the president will make their announcements at a joint press conference," Kremlin spokesman Dmitry Peskov told state news agency RIA Novosti.
"Then, after that they will head towards an event at the Bolshoi theater at the new stage, where a celebratory performance dedicated to 25 years since the renewal of Russian-Israeli relations will go ahead," he added.
He did not provide details about the performance and the Bolshoi website has no listings for shows on the new stage for Tuesday, so the event will likely not be open to the public. While the Bolshoi is famous for showcasing some of the most talented ballet dancers in the world, the theatre also stages operas.
While Putin's penchant for less delicate activities such as hunting and judo is well documented, this is not the first time he has chosen to entertain foreign diplomats at the Bolshoi. Putin and his then-wife Lyudmila attended a ballet production of Romeo and Juliet with the French ambassador and his wife in 2004.
More recently, in 2015 Putin and ex-Italian Prime Minister Silvio Berlusconi attended a Russian folk dance recital.