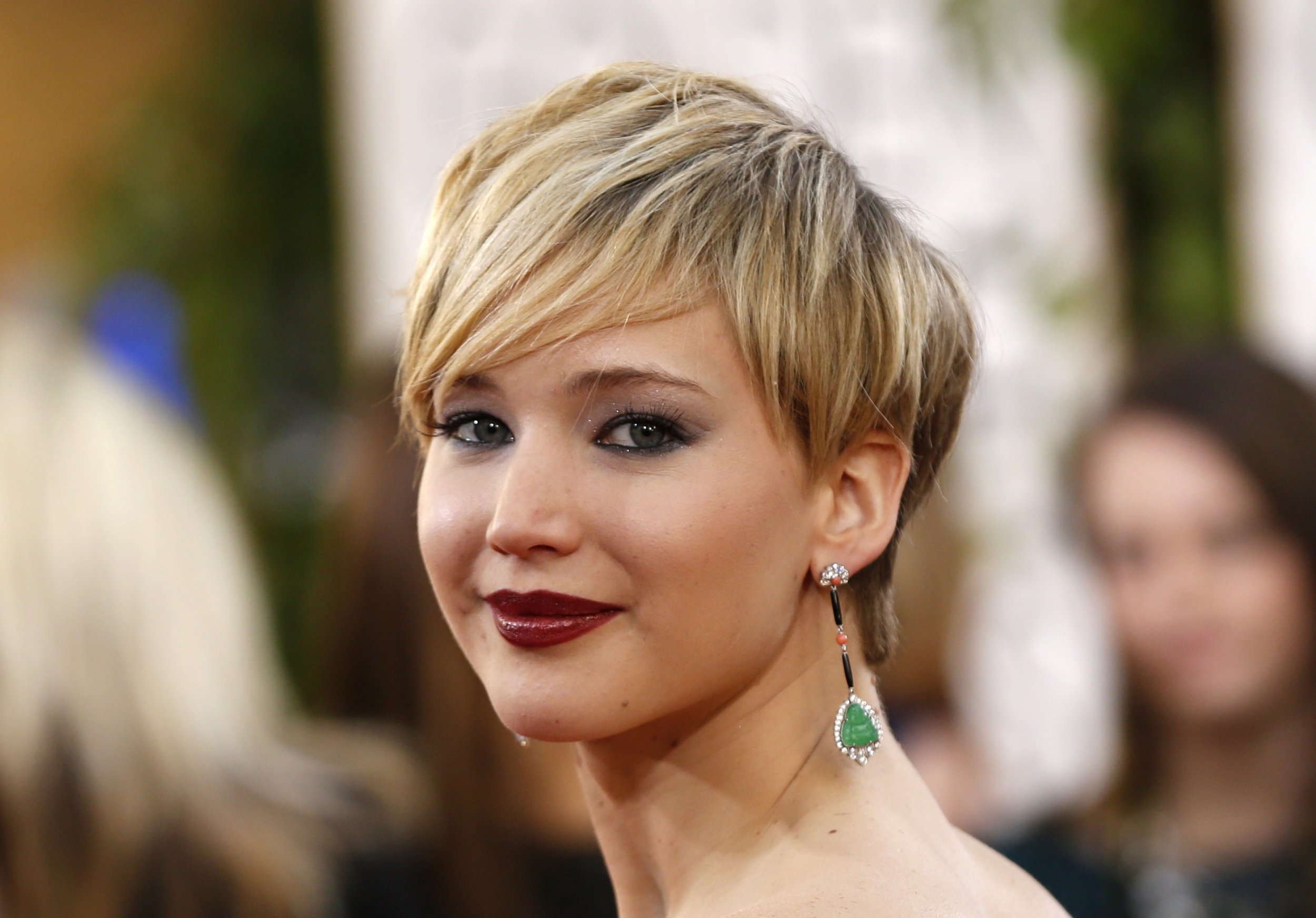 If you have spent any time on the internet in the past few days you have probably heard that over the weekend, anonymous hackers leaked stolen images of over 100 female celebrities, including Jennifer Lawrence, Kate Upton and Kirsten Dunst. While some commentators are shaming women for snapping explicit photographs of themselves, having simple passwords and/or trusting a flawed technological infrastructure, others are more focused on the perpetrators of the crime.
As smartphones increasingly become a staple in our digital lives, their use during intimate moments will only become more prevalent. According to a new Pew study, 20 percent of users reported having received a nude photograph. If the other factors at play here, like the fascination with the female body and the existence of savvy hackers remain constant (and why wouldn't they?), it's safe to assume more leaks are on the way. So what is being done to stop this from happening? One emphasis is on prosecution.
According to the Daily Mail, the chief hacker who orchestrated the current cyberattack is on the run. The FBI confirmed late Monday that they have begun an investigation, and history suggests that if the perpetrators are located, they will be prosecuted.
In 2011, the FBI arrested a Florida man named Christopher Chaney for hacking the email accounts of 50 celebrities, including Scarlett Johansson, and posting the nude images he discovered online. Chaney was charged with 26 counts of identity theft, unauthorized access to a protected computer and wiretapping, and was sentenced to 10 years in prison.
But the legal tools available at that time did not help all victims of what is sometimes called "revenge porn."
In "Criminalizing Revenge Porn," Danielle Keats Citron and Mary Anne Franks share a story of "Jane," a woman who allowed her boyfriend to take a nude photograph of her, assuring her that it would remain private. After the couple's split, Jane's ex-boyfriend posted the image and her contact information on a popular "revenge porn" website. After being messaged by strangers, many of whom were soliciting sex, she realized what had happened and contacted the police. Officers informed Jane that the details of her case rendered them unable to help. Since it was an isolated incident, her ex- could not be found guilty under that state's criminal harassment law and because he took the image with her consent, it was legally obtained and belonged to him.
Situations like this led 11 states to enact new laws aimed at better tackling revenge porn. But opinion is split, and not along the typical ideological fault line, as to whether such legislation will impinge on First Amendment rights.
Privacy advocates suggest these laws represent a step toward properly protecting the public and that some free speech sacrifices are necessary collateral damage. But free speech advocates argue existing laws are sufficient and the potential First Amendment infringements outweigh the privacy gains.
In 2013, California decided that taking an intimate and confidential picture or video and distributing it with the intention of causing serious emotional distress to the victim is "disorderly conduct." In reaction, Lee Rowland of the ACLU's Speech, Privacy and Technology Project told NPR "the reality is that revenge porn laws tend to criminalize the sharing of nude images that people lawfully own.… That treads on very thin ice constitutionally."
Privacy advocates, however, criticized the law for failing to cover a large portion of the population—those who have taken pictures of themselves, but had them disseminated without their consent. California updated its law last week to include selfies.
As these state laws broaden in scope, and an anti-revenge porn bill awaits introduction on the national level, critics worry that the definition of revenge porn will become increasingly unclear. Is a Facebook user who stumbles upon the images and posts them on his wall guilty? Lawrence's reps hope so, saying in a statement, "The authorities have been contacted and will prosecute anyone who posts the stolen photos of Jennifer Lawrence."