Are US Schools Ready For An Influx of Displaced Students?
The solutions to educate displaced students and accommodate their unique learning needs aren't as difficult as you might think. In fact, we've already been employing some of them for years.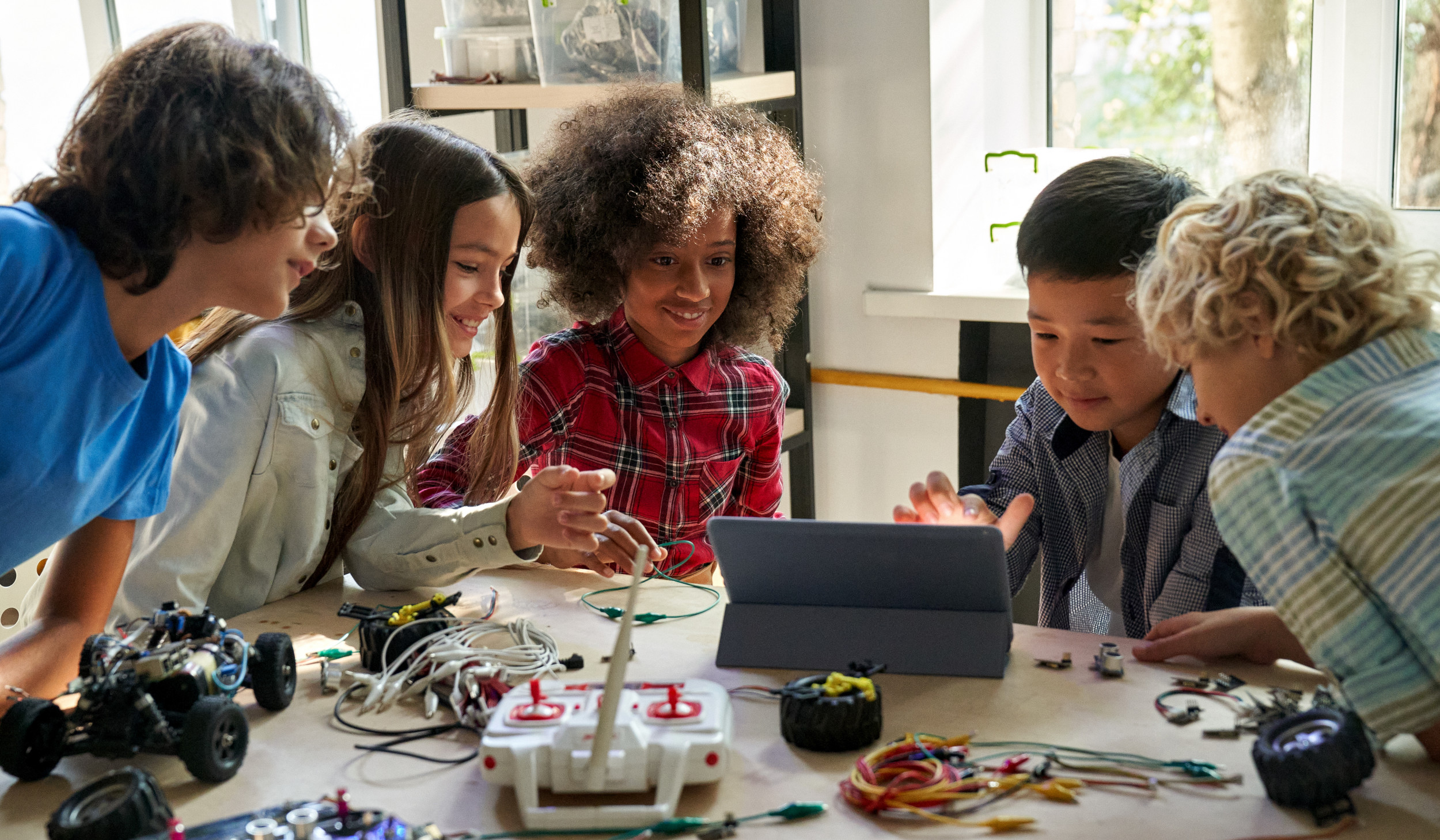 Today, the U.S. is preparing to welcome up to 100,000 refugees from Ukraine — more than half of whom will be school-aged children. Last year, the Biden Administration announced plans to dramatically increase the number of child refugees resettled in the United States. Subsequently, 40% of the nearly 50,000 Afghan evacuees processed at U.S. military bases were under the age of 18.
To me, there's no question as to America's moral obligation to provide displaced children with every opportunity to lead healthy and productive lives. Nor is there any question that these children should have every right to a public K-12 education, thanks to the landmark 1982 Supreme Court decision in Plyer v. Doe.
However, we are still left with the biggest question of all. What's the best way to educate displaced students and accommodate their unique learning needs in our already strained K-12 systems? Spoiler alert: the solutions aren't as difficult as you might think. In fact, we've already been employing some of them for years.
So, what are the programs and approaches that must be leveled up in the coming months and years?
1. "Newcomers" Programs
One of the most successful K-12 academic strategies to date is the development of newcomers curricula for English language learners. In these programs, students are placed into small classes and groups in which they learn to acclimate to a new culture and language at the same time that they are learning new content. Once they reach a level of proficiency, they can then transition into traditional classes. Annandale High School in northern Virginia, for example, currently serves more than 600 students who speak a language other than English, and the success of its Newcomers model has been well-documented.
2. International Schools
As the CEO of Maryland's Prince George's County Public Schools, Dr. Monica Goldson oversees schools that are home to the nation's fourth-largest population of undocumented minors. She recently told me in an interview that her system has seen great success with two international high schools that were opened specifically to serve the needs of displaced, immigrant and English-language learning students. "These schools are content and competency-based, so students are in an environment that accounts for their starting point and enables them to learn at their own pace," Dr. Goldson said. "Students also have access to social workers who can assist with non-academic challenges and college counselors who can get them ready for that next step on their educational journey." One of the primary reasons these schools work is because they're built on the notion that older students have fundamentally different needs than younger ones. As such, they provide a model that other systems can realistically emulate.
3. Wraparound Support Services
We shouldn't take Dr. Goldson's points lightly. In 2017 alone, 30 million children worldwide were forcibly displaced from their homes, and 17 million of them experienced violence or conflict in their respective home country. Given the trauma that they've faced, any program designed to welcome displaced children into U.S. schools must include robust counseling, mental-health and overall wellness resources. At the same time, the financial burdens faced by refugee families dictate a need for inclusion in free and reduced-price meal programs.
4. Teacher Training
In systems that lack the resources or political will to implement the measures above, teacher training is required at an absolute minimum, and that training needs to extend further than the obvious language issues that arise when instructing displaced students. Teachers need to understand how to identify and intervene with students experiencing mental health challenges. And they need to be introduced to innovative strategies that help reduce the instructional burden — including approaches in which high-performing students help others catch up.
5. Adequate Resourcing
All of the above may seem like expensive endeavors, but it is incredible what can be achieved with a relatively modest investment. For instance, in 2020, Virginia's Fairfax County Public Schools (home to the newcomers program at Annandale High School mentioned in a previous point) increased its budget for these kinds of programs by just $5 million. In return they got 50 new positions to support English learner services and 18 new social worker and psychologist positions. Will it require more resources to educate more displaced children? Yes. But given our experience to date, we can be confident that those dollars will go a long way.
An Actual Win-Win
From Albert Einstein and Viet Thanh Nguyen to Madeline Albright and Iman, our rich culture has been shaped by the millions of people who've come to this country in search of a better life. With an influx of displaced students and families coming to our shores from Afghanistan, Ukraine, Sudan and other countries around the world, we have a moral obligation to hold true to the values that not only define us as a people but also make our nation stronger.
The good news is that we don't have to reinvent the wheel to get the job done. We need only double down on strategies and tactics that we've seen work before.