'Are We Heroes? No, We Are Not'—Health Care Workers on Fighting COVID and the Pain of Watching People Die Alone
November 17, 2020, marks one year since a mysterious respiratory illness, later named COVID-19, first emerged in the Chinese city of Wuhan. In that time, it has become a disease of pandemic proportions, touching every continent except Antarctica, killing more than 1.3 million people and infecting 55 million.
As the virus spread, health care workers found themselves attempting to treat patients with a disease no one had ever encountered before. That included doctors and nurses in the U.S., which for months has been the country with the worst numbers for cases and death tolls. The latest figures are more than 11 million infections and over 247,000 fatalities. The virus was first reported in the U.S. on January 20, after an American citizen traveled from Wuhan to Washington state.
After hammering the Northeast in the spring, the disease spread to the Sun Belt in the summer before turning to the Midwest and West in the fall.
To mark a year since the start of the worst global health crisis in a century, Newsweek asked health care workers in the U.S. to share their most memorable experiences.
Cathlyn Robinson, 49, nurse and clinical education specialist, New Jersey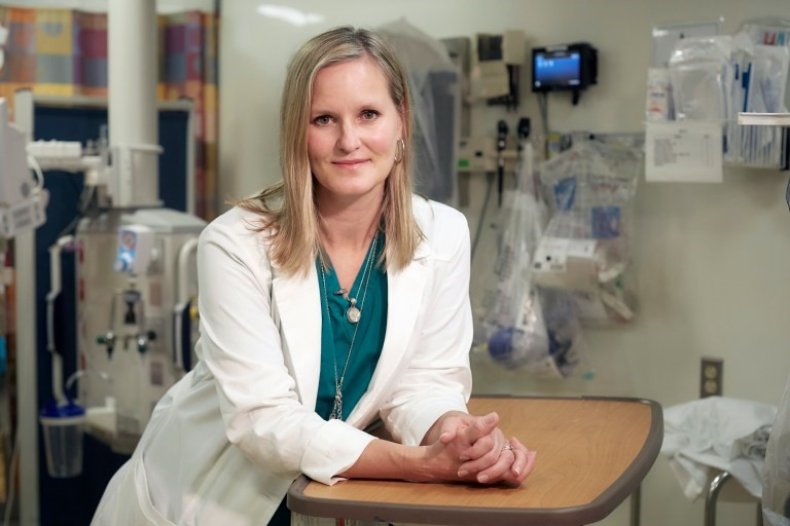 "We had all heard about COVID-19, but no one really knew what it would be like.
Every patient was different and patients were suffering in a way that none of us had ever seen before. And despite our best efforts, patients were dying.
"I remember one patient in his mid-20s saying to me in pure fear and desperation: 'Nurse, I know you have seen lots of people with this. Can they sleep? I can't sleep and I feel so sick and I am so tired.' Or a man, the same age as me, in horrendous respiratory distress, who died two hours after arriving in the ED [emergency department], despite all our efforts, without his wife at his side. Or the tiny woman in her 80s, who was dying without her family at her bedside. We all took moments to sit with her as she faded away and her heart stopped beating. Or hugging a junior nurse whose patient had just died very suddenly of complications of COVID, and her crying and saying, 'I was just talking to him!'
"Are we heroes? No, we are not. This is who we are and this is what we do."
Dr. Carol Wright Becker, 36, president of the American College of Emergency Physicians, Wyoming chapter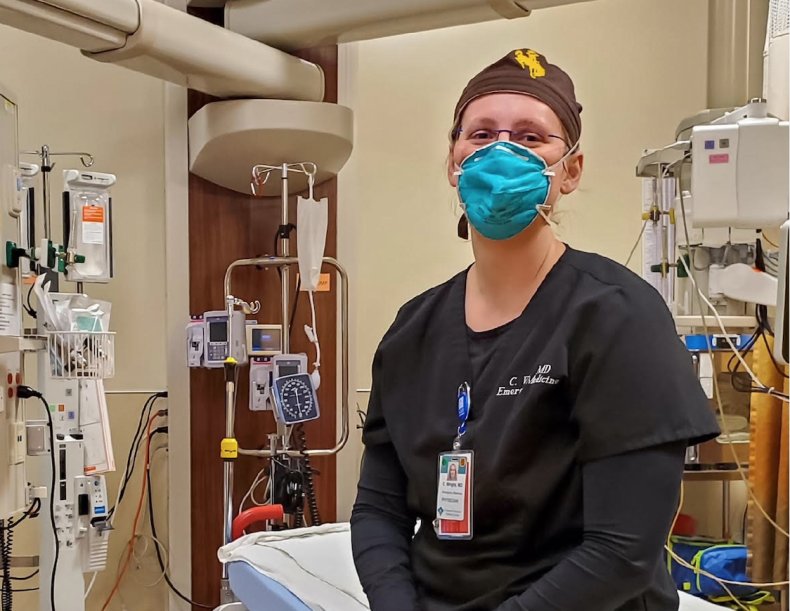 "This week I had two deaths related to patients who waited at home too long because they did not want to 'get COVID' coming to the emergency department. I think this is really scary and really sad. The majority of us who practice medicine want to deliver the best possible care. Right now, that is more difficult than usual.
"However, to see the 'wins,' like patients going home safe, or to be able to relieve some suffering, is rewarding."
Shannen Kane, 25, clinical nurse, North Carolina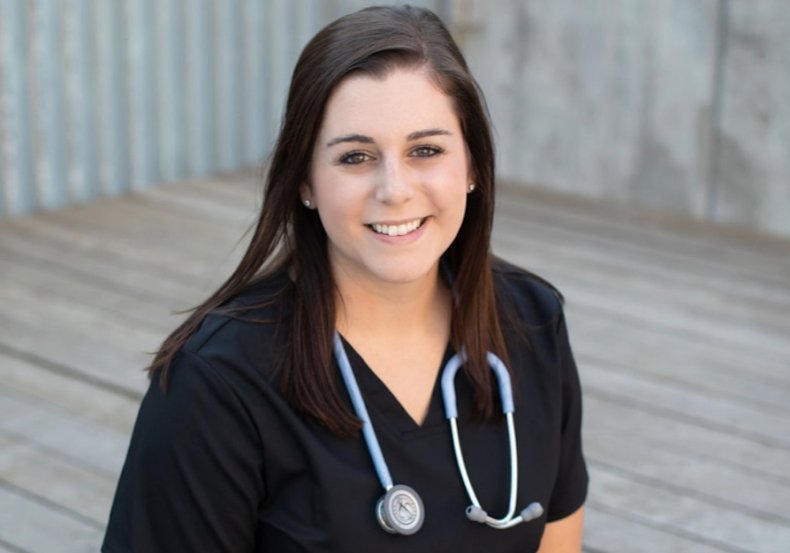 "I remember the uncertainty I felt going into my first rule-out COVID room [where suspected COVID patients are taken], but as soon as I was gowned up and in the room, I knew it was where I was meant to be.
"I remember looking at the patient's mother and seeing the fear in her eyes at the possibility of her child having this new disease. In that moment, I knew it was my job to take care of this child to the best of my ability, and stay strong for her and her family."
Dr. Stephen Anderson, 63, emergency physician, Washington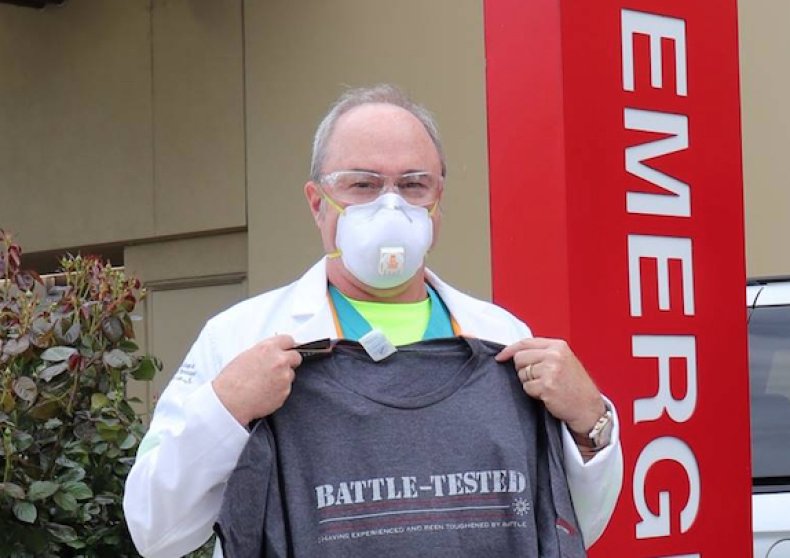 "The hardest part for me as a physician is watching the historically hard events for everyone—cancer, trauma, sudden change in health, economic hardship—be forced into isolation. There is no opportunity to gain strength from loved ones, lean on others or give hugs. Social distancing is playing out as isolation, often. This makes the entire experience now that much more profound and cataclysmic."
Janine Duran Llamzon, system director of an emergency service line, New Jersey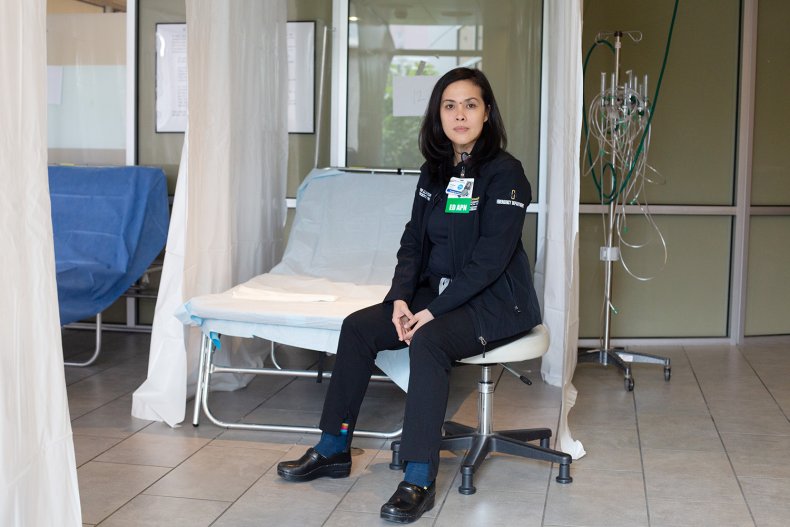 "We got a phone call that said this patient possibly had COVID. It was important for me to be the first nurse to take care of the patient. I knew that if I was going to ask my nurses to take care of the unknown, I had to be the first. I was scared, I had two children. But I knew that I prepared for this all my life. And there is no other way to do this. I had to be the first nurse, so it can symbolize that we can do this. And we will rise together."
Dr. Seth Trueger, 38, emergency physician, Illinois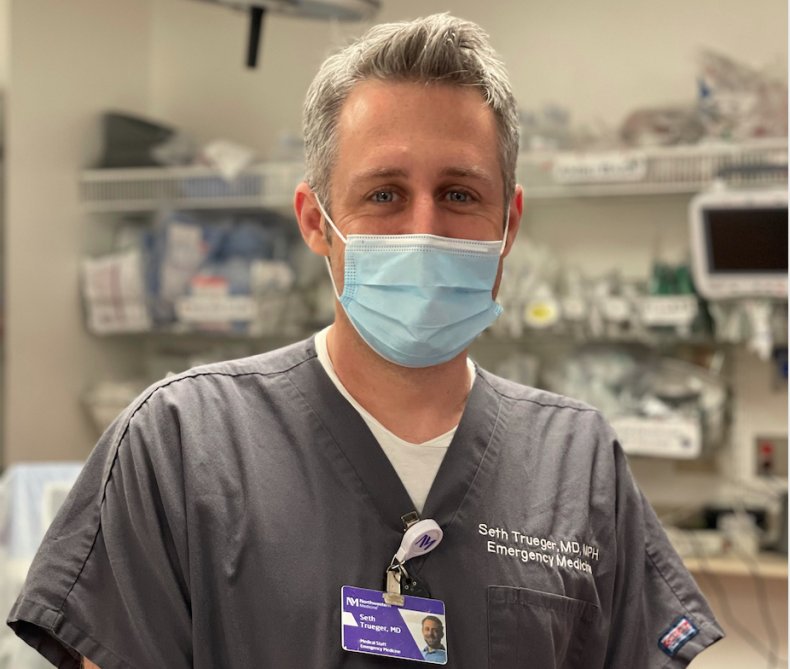 "It is frustrating to have the same discussions over and over again. This virus is serious and it is not just the flu. It is hard to watch different communities across the country get hit with the same problems after we have been through it, and now we're all probably going to go through the same thing, again."
Dr. David John, 66, emergency physician, Connecticut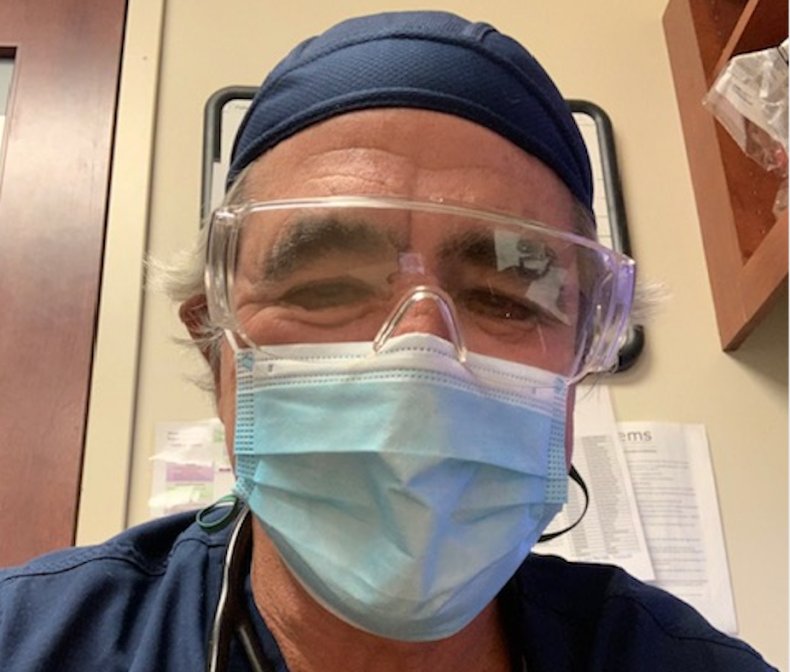 "In Connecticut, we got hit pretty early and ran out of resources. I remember dropping all my clothes in the front hall and throwing them in the laundry, then showering before I came near my family. I received about 40 text messages a day and I felt like I was in a science-fiction movie. I cannot believe that eight months later we are still dealing with this. I miss my family and friends. I miss business as usual."
Dr. Eric Adkins, 45, emergency physician, Ohio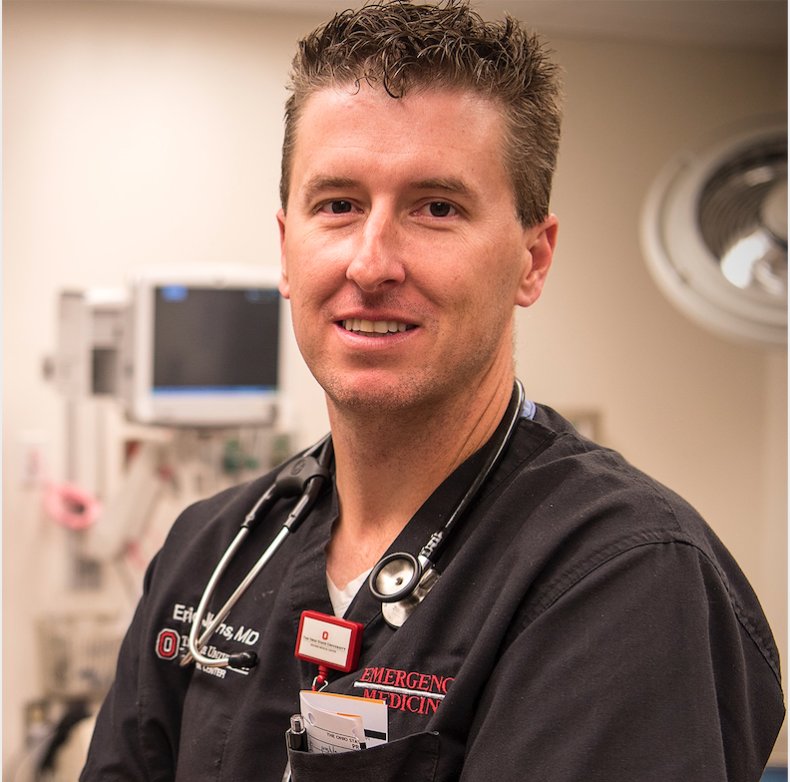 "Knowing that many of my patients are struggling in isolation is hard. In addition to the emergency department, I also work a portion of my time in the medical intensive care unit and it's hardest to watch patients die alone."
Dr. Angela Gardner, 60, emergency physician, Texas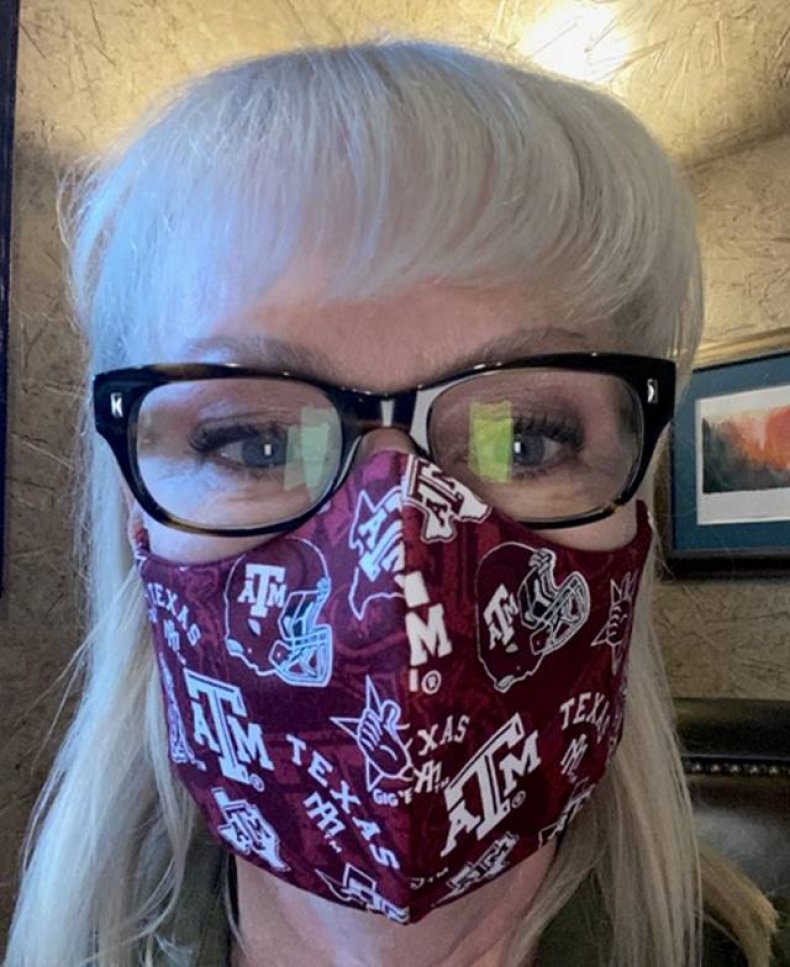 "Clinical leaders continue to be tested by COVID-19. Misinformation continues to challenge public perception of the virus and creates a difficult environment for physicians on the front lines. It is no easy task to stay calm, stay focused and dig deep for inspiration to continue this fight after months and months. Our progress against COVID should show everyone how important national leadership can be for health care and for the country."
Mike Hastings, 43, president of the Emergency Nurses Association and emergency department clinical manager, Washington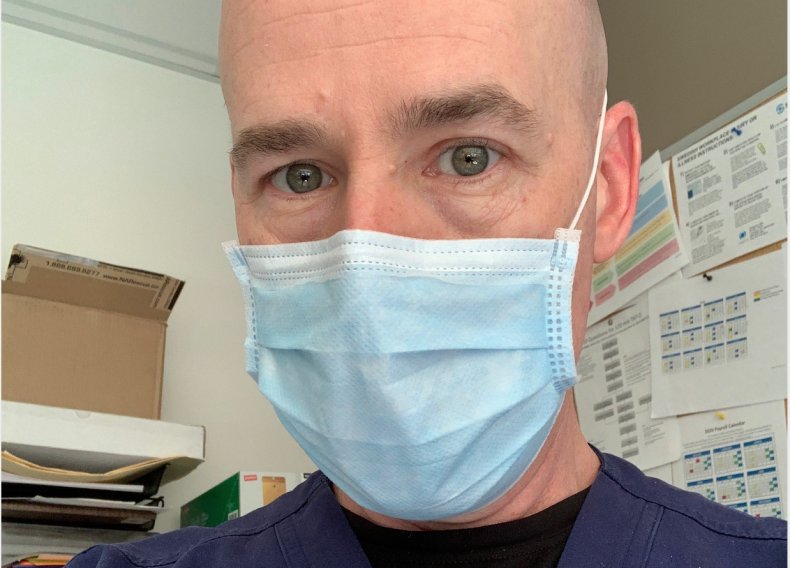 "One of the impressive things I have seen during COVID-19 is how people have adapted to this difficult situation. Across the hospital, you see staff from many different departments working together, people who normally would not have worked together under ordinary circumstances."
Dr. Meeta Shah, 42, emergency physician, Illinois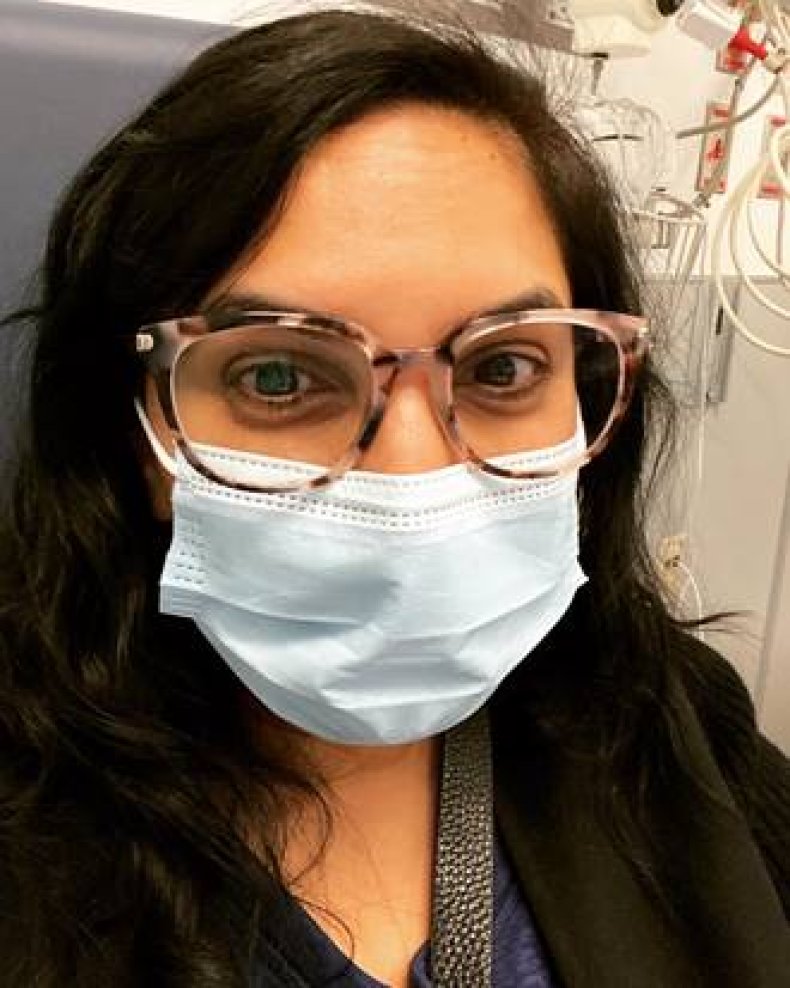 "I've found myself playing the part of house manager, chef, scheduler, accountant, virtual learning support and counselor at home, while in parallel at work I'm playing frontline doctor, telehealth support, researcher, informaticist and more."
Correction 11/17/20, 11:48 a.m. ET: This article has been updated to correct Cathlyn Robinson's age.