Coronavirus May Have Hit L.A. in December 2019, as Coughs Spiked Before First Official Case
The coronavirus which causes COVID-19 may have been circulating in the Los Angeles region as early as December 2019, according to a study.
The number of people who sought care for coughs at UCLA Health outpatient clinic between December 2019 to February 2020 was significantly higher than the same period in the five years prior, the paper published in the Journal of Medical Internet Research showed.
There were similar trends for people visiting emergency rooms for coughs, and of patients with acute respiratory failure in hospital. Both coughing and acute respiratory failure is linked to COVID-19.
"A significantly higher number of patients with respiratory complaints and diseases starting in late December 2019 and continuing through February 2020 suggests community spread of SARS-CoV-2 [the coronavirus] prior to established clinical awareness and testing capabilities," the authors wrote.
To arrive at their conclusion, researchers looked at over 10 million electronic documents from outpatient clinics, emergency departments, and hospitals part of UCLA Health dated between July 1, 2014, and February 29, 2020. The medical center is made up of 3 hospitals and 180 clinics.
The first recorded U.S. case of a coronavirus infection was on January 20 after an American citizen traveled from Wuhan, the intial epicenter of the outbreak in China, to Washington state. Six days later, the first case was reported in L.A.
Following an autopsy whose findings were published in April, Patricia Dowd from California is thought to be the first person to die of COVID-19 in the U.S. when she passed away on February 6, 2020. It was previously thought that the first coronavirus death in the U.S. was on February 26 in Washington State.
In May, scientists told Newsweek it is "plausible" the coronavirus may have been circulating in some countries earlier than previously thought after doctors in France claimed a man they treated in December later tested positive for COVID-19—a month before the county's first known case was confirmed.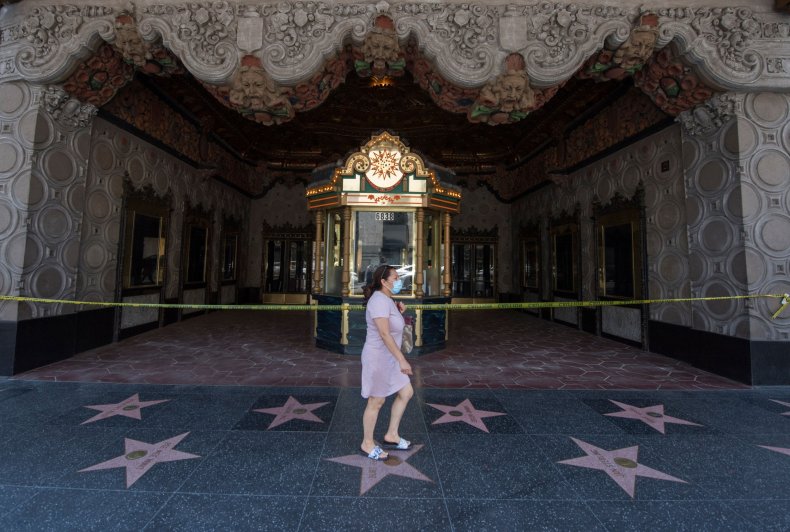 The authors of the Journal of Medical Internet Research paper acknowledged the changes could alternatively be explained by vaping, or the flu, but thought coronavirus was the most likely reason. They hope their study methods could be used to tackle future epidemics.
Co-author Dr. Joann Elmore, professor of medicine in the division of general internal medicine and health services research at UCLA's David Geffen School of Medicine, said in a statement: "We may never truly know if these excess patients represented early and undetected COVID-19 cases in our area.
"But the lessons learned from this pandemic, paired with health care analytics that enable real-time surveillance of disease and symptoms, can potentially help us identify and track emerging outbreaks and future epidemics."
Co-author Dr. Michael Pfeffer, chief information officer for UCLA Health, said in a statement: "The pandemic has really highlighted our need for agile health care analytics that enable real-time symptom and disease surveillance using electronic health records data.
Over half a year into the COVID-19 pandemic more than 27.8 million cases have been reported worldwide, and over 904,000 people have died, according to Johns Hopkins University. For months, the U.S. has been the country with the most known cases, at over 6.3 million, as well as the highest death toll, at over 191,000.
The graph below by Statista shows the U.S. states with the most known COVID-19 cases, with California topping the list.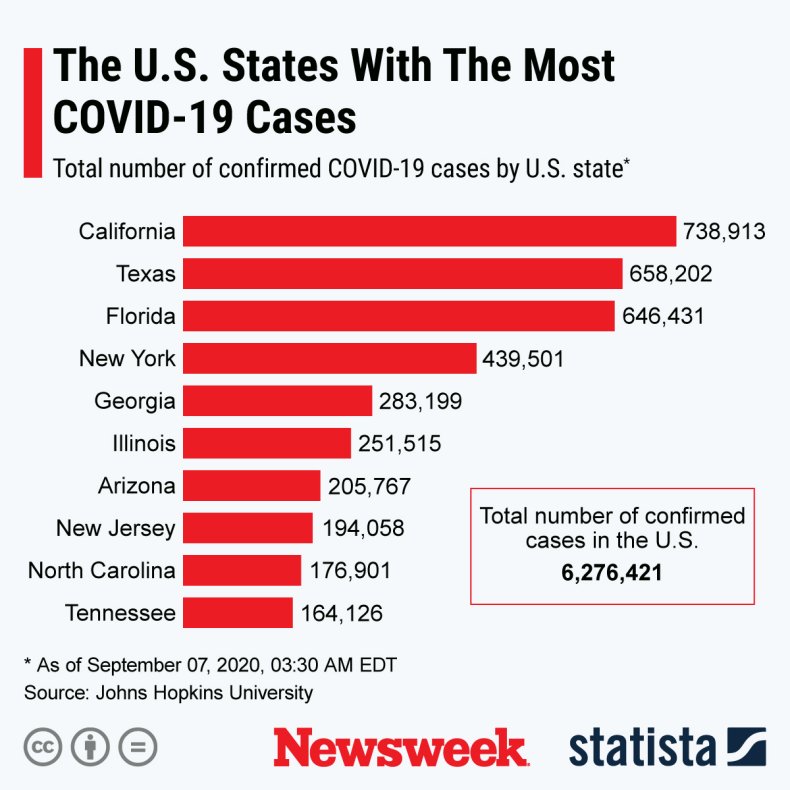 Correction 09/11/20, 4:17 a.m. ET: This article has been updated to correct the U.S. COVID-19 death toll.