Ariana DeBose Implored to Reactivate Twitter: 'Seize the Moment'
Musical theatre fans begged Ariana DeBose to reactivate her Twitter account after she went viral for her performance at the BAFTA Awards (British Academy Film Awards).
DeBose, who won last year's Best Actress in a Supporting Role for West Side Story, returned to London to perform the opening number at Sunday's ceremony.
Her song which, included a rapping tribute to this year's female nominees at the U.K.'s version of the Oscars, was mocked online as "awkward" and "painful."
The number started as a reworking of the Eurythmics song "Sisters Are Doin' It For Themselves" before switching to the rap as the camera cut to the faces of the nominees as their names were mentioned in the song.
The moment went viral as people pointed out the expressions on some guests' faces were less than enthusiastic when name-checked.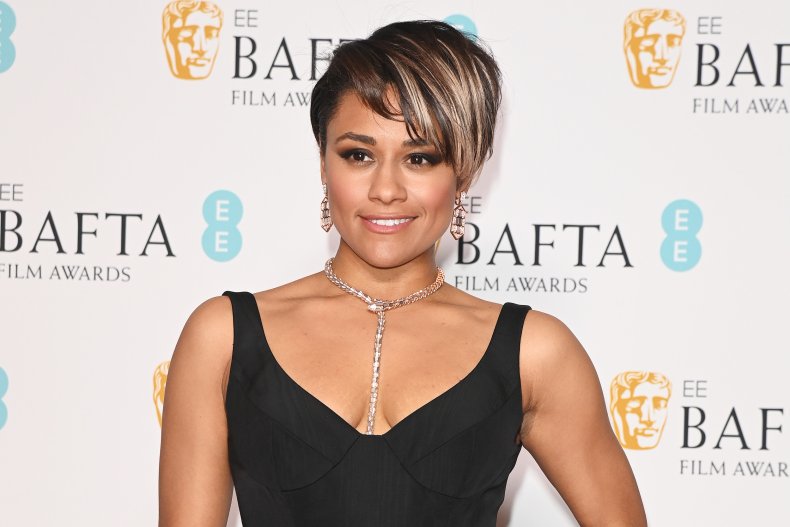 A day after facing backlash for the performance, DeBose seemingly deactivated her Twitter account. Her Instagram account is still active but she has not made reference to her BAFTAS performance.
But now her fans want to her to come back to Twitter and embrace going viral by poking some fun at herself.
"b****.................................... lean into it, you've never been more relevant like change ur name to ariana debose did the thing, make it an audio on tiktok just run with it," wrote one person on Twitter.
Another added: ariana debose needs to reactivate twitter and seize this moment. she will have stans for LIFE after serving that level of camp to us on a platter.
While entertainment reporter Dana Abercrombie wrote: "What y'all don't understand is that this is night 5 at theater camp. It's giving Adele Dazeem at the Tonys, Galinda with a "Ga," Effie declaring she's not going, Ellie Woods' video essay. Ariana DeBose needs to reactive her Twitter and stand in her greatness."
Actor Ben Yahr also praised DeBose: "I'm not kidding this will make Ariana DeBose a gay icon for the rest of her life."
Meanwhile the production team behind the BAFTAs slammed the criticism of DeBose's performance.
Nick Bullen, CEO of Spun Gold which produced the BAFTAs, said the backlash was "incredibly unfair."
"The songs she was singing are very familiar songs, the room was clapping, and people were sort of dancing to the music," Bullen told Variety. "That rap section in the middle, mentioning the women in the room, was because it's been a great year for women in film, and we wanted to celebrate that. And here is a woman of color who is at the absolute top of her game.
"And she's opening the BAFTAs with a song that said so much on so many levels. All of those mentions, I felt, from the moment we were rehearsing it right through to the transmission last night, spoke to what we wanted to do."
BAFTA shared a clip of DeBose to its Twitter account shortly after her performance and the video has 5.5 million views at the time of writing.
Bullen was also asked if he thought the number was not so well received because of the different sensibilities between U.S. and U.K. audiences.
"[...] American awards shows have much more razzmatazz, much more showbiz and perhaps a broader range of people being involved. We felt we're not about revolution, we're about evolution," he explained.
"We don't want to just go for the traditional British award ceremony audience [...]. We wanted to get the message out there that this is a show for everybody. And I think some people don't like that change, but you know what? You need to get with it because changes are coming."