Ariana DeBose Deletes Twitter After 'Dreadful' BAFTAs Performance
Oscar winner Ariana DeBose has seemingly deactivated her Twitter account after getting panned for her opening number at the 2023 British Academy Film Awards (BAFTAs).
DeBose was introduced by host Richard E. Grant about 10 minutes into the show that was held on Sunday night in London.
The number started as a reworking of the Eurythmics song "Sisters Are Doin' It For Themselves" before it changed into a spoken word rap about the actresses nominated that evening.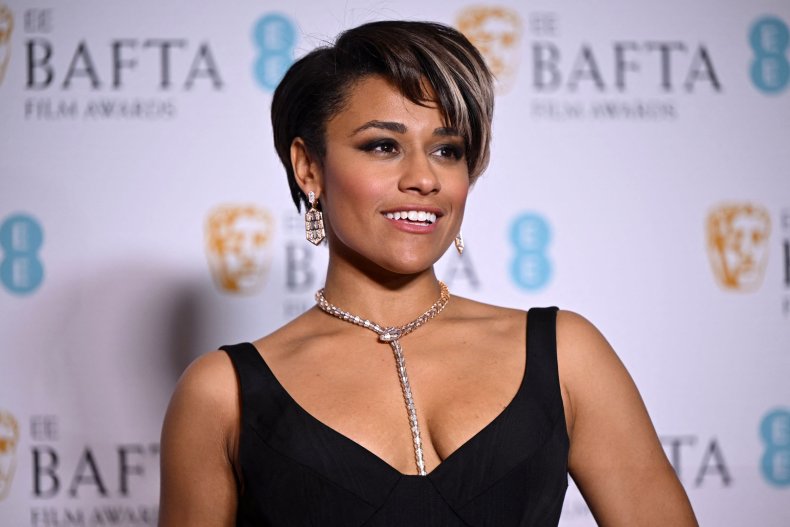 The rap went viral online as people pointed out the expressions on some guests' faces were less than enthusiastic as they were name-checked in the song.
Twitter users continued to pan the song, leading to DeBose first putting her account in private mode and then deleting it altogether.
Her Instagram account is still active.
"Nearly 24 hours later and I fear I'm going to be quoting Ariana DeBose's dreadful BAFTAs rap until my deathbed," wrote one fan.
Another pointed out that DeBose's account was gone: "Look at what yall did. You guys made her go private and then deactivate. I feel bad for Ariana DeBose. 😢"
Newsweek reached out to DeBose's representatives for comment.
The former Hamilton star won the 2022 Bafta for Best Actress in a Supporting Role for her performance in West Side Story and returned this year to present an award, along with performing the opening number.
During her rap she listed the names of the women in the Best Actress in a Leading Role and Best Actress in a Supporting Role categories. Lines included, "Hong Chau, Dolly de, Kerry and Carey with the C," and "Angela Bassett did the thing, Viola Davis my Woman King, Blanchett Cate you're a genius, Jamie Lee you are all of us."
During the song, cameras cut to the women being mentioned and some such as, Emma Thompson and Jamie Lee Curtis smiled and danced along, many of the other nominees remained stone faced.
"The reaction shots in Ariana DeBose BAFTA performance are sending me," wrote @nikowl on Twitter, sharing screenshots of some of those mentioned. Actor and comedian Evan Ross Katz did the same, sharing stills of Blanchett, Condon, Ana de Armas and Dolly de Leon.
German movie All Quiet on the Western Front dominated the awards show along with The Banshees of Inisherin, which won the award for Best British Film and Best Screenplay. Kerry Condon and Barry Keoghan won gongs for their supporting roles in the film which also stars Brendan Gleeson and Colin Farrell.
Elvis star Austin Butler won for Best Actor and Aussie Cate Blanchett picked up the major award actress award for Tar.
This story was updated with additional information on 2/20/2023 at 10.45 ET.