Manchester Arena Attack: Parents Search for Missing Children After 22 Killed at Ariana Grande Concert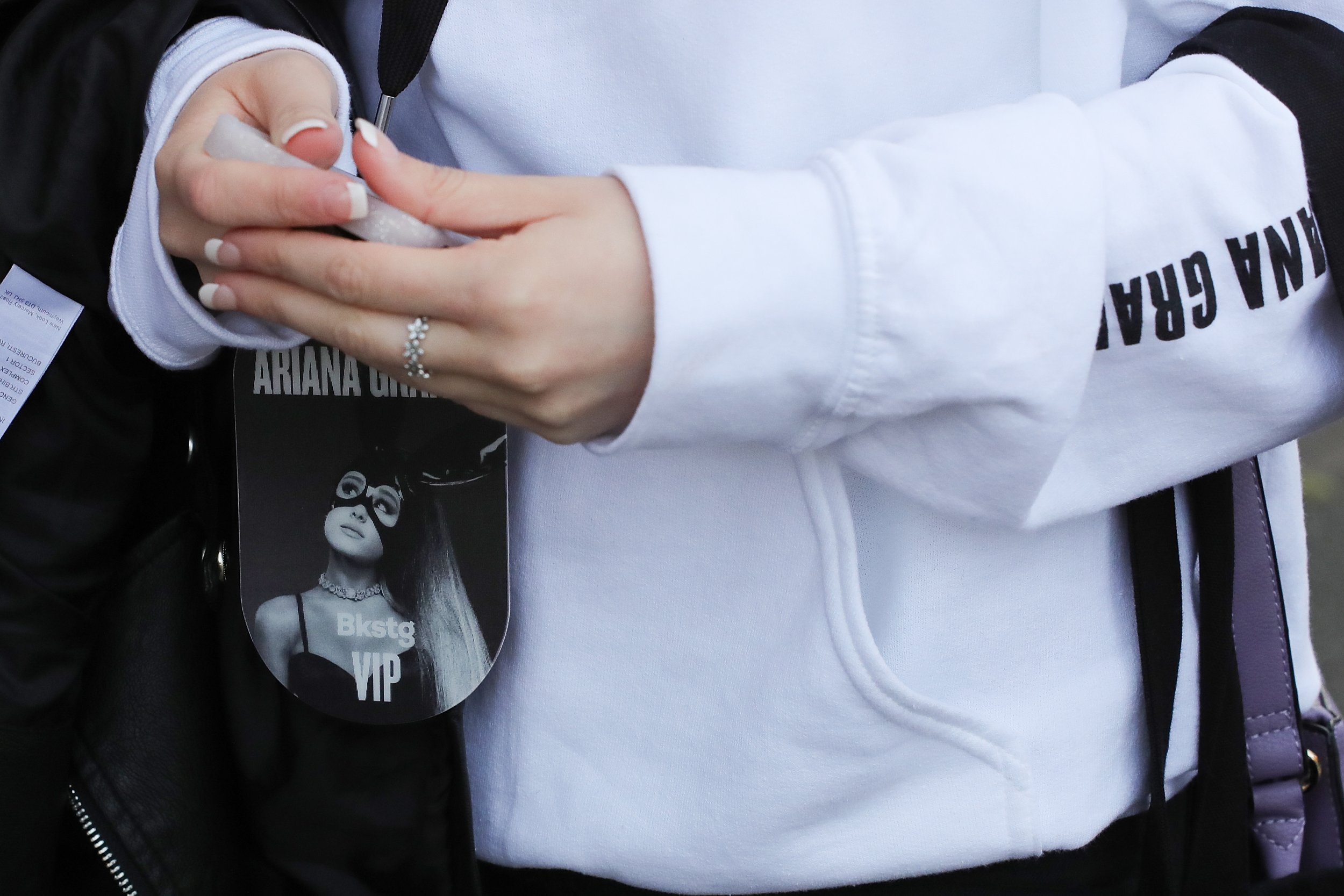 Children are among the victims of Monday's attack at the Ariana Grande concert in Manchester, England, Greater Manchester Police confirmed.
A total of 22 deaths have been confirmed so far, with 59 injured after a suicide attacker detonated an explosive device in the foyer of Manchester Arena.
In a statement on Tuesday, Home Secretary Amber Rudd said: "This was a barbaric attack, deliberately targeting some of the most vulnerable in our society—young people and children out at a pop concert."
Dozens of pictures of teenagers have been circulated on social media after friends and families were separated in the ensuing stampede. It has since emerged that some of the accounts are fake, but many are genuine messages from worried parents, relatives and friends desperately seek information about their loved ones.
Related: What we know so far about the Manchester blast
Twitter user Michael Macintyre pleaded for information about his daughter Laura Macintyre and her friend Eilidh Macleod.
Another teenage girl, 15-year-old Olivia Campbell Hardy, is still missing, and her mother is appealing for information.
"If anybody has seen her, please contact the police," she told the BBC, her voice cracking.
Her friend shared a pictures Olivia on Twitter and a description of what she was wearing.
The arena, which can host around 18,000 people for live concerts, was crowded with mainly young people, parents and their children.
One of the survivors of the attack, 16-year-old Joseph Harris, told the BBC that he and his friend had to climb over chairs and fences to leave the venue amid scenes of mass hysteria. "It was a horrific end to a perfect night," he said.
Ariana Grande, a TV actor turned pop star, is hugely popular with young people. One survivor told the BBC that the concert tickets had been a Christmas gift to his 9-year-old daughter.
Fans, who refer to themselves as "Arianators," have come together to pray and mourn the victims, sharing an image of a black ribbon with bunny ears, the look the singer displayed on the cover of her latest album, Dangerous Woman.
Those injured were being treated at eight hospitals in Manchester, with doctors treating shrapnel-like wounds. No official information about the victims and those injured were available at the time of publication, although reports on social media identified a first victim as an 18-year-old girl. Newsweek could not independently verify the reports.