Arizona Democrat Senate Candidate Kyrsten Sinema Now Leads GOP Opponent by Over 28,000 Votes
Democratic Arizona Senate candidate Kyrsten Sinema has increased her lead over her Republican opponent to more than 28,000 votes, according to the latest count released as of Saturday evening.
Representative Sinema, who is running against Republican congresswoman Martha McSally for the seat, would become the first Democrat to be elected to the Senate by Arizona since Dennis DeConcini last won reelection in 1988, Politico reported. McSally was initially projected as the winner in the race by early vote counts, but as more ballots were counted, the race has shifted significantly.
Both candidates maintain that the ongoing count will benefit their side, but the latest numbers and projections suggest that Sinema will come out as the winner after all ballots are tallied. Election observers told The Hill that they believe Sinema's lead will grow further before the count has finished. As of now, the Democratic candidate leads by 1.35 percentage points.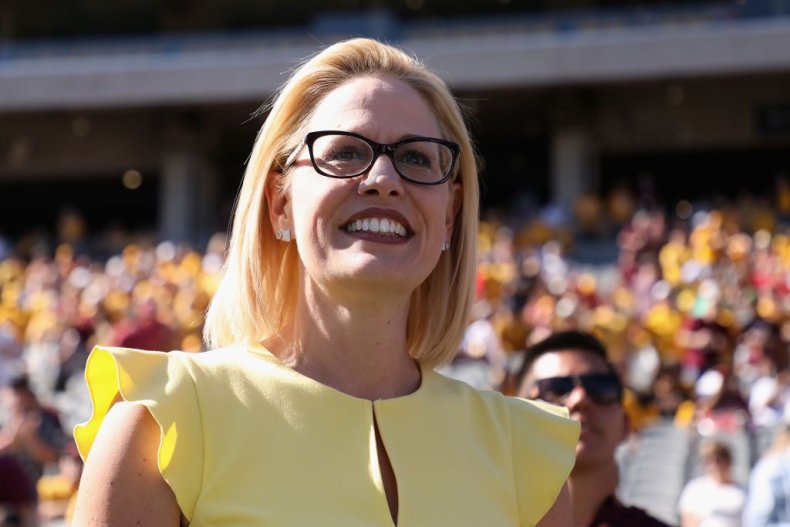 However, hundreds of thousands of ballots remain uncounted. Regardless of the final result, which should be determined this week, a recount is highly unlikely. Under Arizona election laws, recounts can only be authorized if the margin of difference falls within 200 votes.
Sinema and McSally are running to take the seat of retiring GOP Senator Jeff Flake. Although Flake has often publicly criticized and opposed President Donald Trump, he has also supported controversial moves by the White House, such as the nomination of Justice Brett Kavanaugh to the Supreme Court. The race for Flake's seat has been challenging to both parties, with more than $50 million of spending from Democrats, Republicans and outside groups in total.
Trump accused Democrats of "electoral corruption" in the race in a Thursday tweet -- a claim he has persisted in repeating without any evidence, and even when officials dispute his statements -- with some Republicans in Washington urging McSally to challenge the ongoing count. The GOP also filed a lawsuit to stop a practice in which officials were checking signatures on early mail ballots that did not match voter files in two counties. According to local Republican leaders, the practice could disenfranchise rural voters.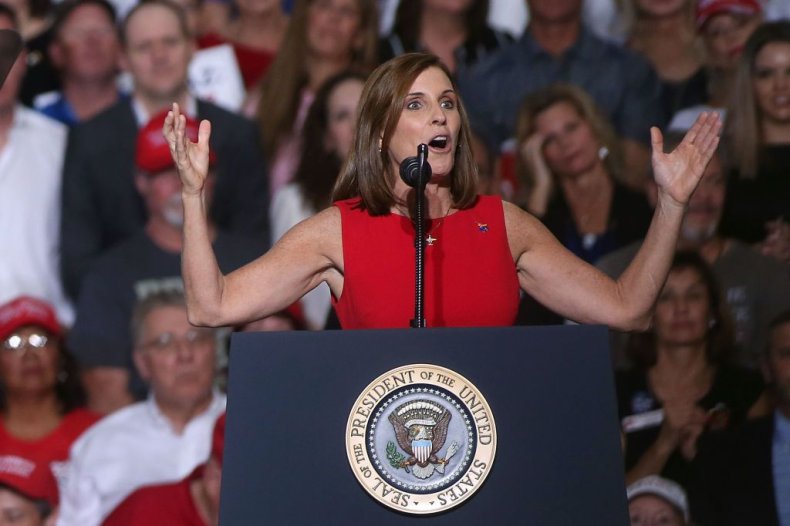 The close race is one of two still disputed Senate races in the country after last Tuesday's midterm elections. Republicans have a slim lead in a Senate contest in Florida, where Democratic incumbent Bill Nelson narrowly trails Governor Rick Scott. That race is now going to a recount.
Heading into Tuesday's polls, the Senate was narrowly controlled by Republicans, 51 to 49. But the GOP managed to take seats from Democrats in Indiana, Missouri and North Dakota. Democrats also managed to nab a seat in Nevada that was previously held by a Republican. Overall, Republicans will continue to control the legislative body, regardless of Arizona's and Florida's outcomes.