Arizona to Execute First Prisoner Since 'Botched' Lethal Injection in 2014
Clarence Wayne Dixon is set to become the first inmate executed in Arizona in almost eight years on Wednesday.
Dixon, 66, a member of the Navajo Nation, is set to receive a lethal injection at 10 a.m. local time at the state prison in Florence after a three-judge panel of the 9th Circuit Court of Appeals on Tuesday rejected a request to postpone the execution.
He was sentenced to death in the killing of 21-year-old Arizona State University student Deana Bowdoin. Prosecutors said she was raped, strangled and stabbed to death in her Tempe apartment in 1978.
Dixon's execution would be Arizona's first use of the death penalty since the 2014 execution of Joseph Wood. Wood was reportedly gasping and struggling to breathe for much of the two hours that it took to put him to death using a two-drug combination in an execution that was described as "botched."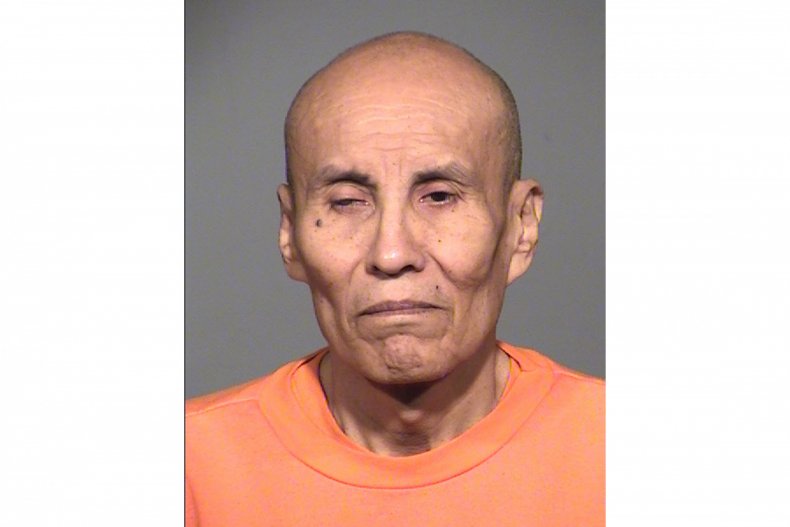 Arizona is now using one drug. But the Arizona Department of Corrections ordered the creation of a new batch of pentobarbital after Dixon's attorneys alleged the state was planning to use expired drugs in his execution, The Arizona Republic reported.
The state on Monday produced a new batch and provided Dixon's team with testing results about the drug's potency. Dixon's attorneys have argued that drugs that are not sufficiently potent could cause the execution to be prolonged or ineffective.
The move "means that Dixon's execution will be carried out with drugs that are not expired, and in compliance with the Department of Corrections' protocols, which is what we had been asking for," said Jennifer Moreno, one of Dixon's attorneys, according to the outlet.
Death penalty opponents are planning to hold a vigil on Wednesday morning outside the state prison.
"Killing those who were most vulnerable and neglected when they needed help the most is shameful, and will be remembered when it comes time to vote," said Kat Jutras, state advocacy director for Death Penalty Alternatives for Arizona, in a statement.
"Clarence Dixon was never going to be a danger to the community because he was never going to leave the Department of Corrections, he has been frail and in declining health for quite some time, and again when Clarence is in his most vulnerable state both mentally and physically, murder is what the state turns to for retributive justice."
Other legal challenges to stop Dixon's execution argue that the inmate, who is blind, is mentally unfit to be executed and that he does not understand why the state wants to put him to death.
But the Arizona Supreme Court on Monday declined to overturn a lower court ruling that found Dixon competent to be put to death.
"Clarence Dixon has suffered from paranoid schizophrenia for decades and has delusions surrounding his upcoming execution," attorney Eric Zuckerman said in a recent statement to Newsweek.
The Arizona Department of Corrections has been contacted for comment.