Arizona Gov Expands Contact Tracing in Face of Coronavirus Increase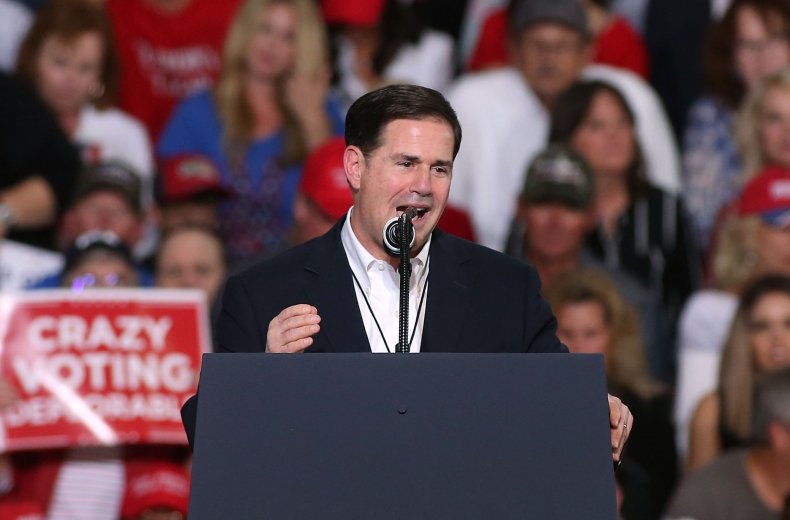 Arizona Governor Doug Ducey announced Wednesday that contact tracing efforts will increase as the state continues to experience a surge in COVID-19 case one month after beginning to reopen.
Ducey signed an executive order directing the Arizona Department of Health Services (AZDHS) to monitor people who have tested positive for the virus, along with those they have come into contact with. The Arizona National Guard will assist in the contact tracing effort, a practice that experts believe could be crucial in limiting additional community spread.
The move came amid concerns about the state's sharp increase in new cases of the virus, which began within weeks of Ducey lifting his stay-at-home order on May 15. Nearly half of all U.S. states are currently experiencing a surge in new cases as they continue to reopen, with Arizona being among the hardest hit.
The state added 1,827 new confirmed infections on Wednesday, bringing the total number of cases to 40,924. Arizona's largest-ever single day increase came on Tuesday, when more than 2,300 new cases were reported.
"The trend is headed in the wrong direction, and the actions we're going to take are intended to change that direction and reverse this trend," Ducey said at a press conference.
In addition to contact tracing, Ducey also announced that testing efforts would increase, the state would acquire additional personal protective equipment and a "public awareness campaign" would be expanding. He said AZDHS would offer "enhanced guidance" for businesses, including physical distancing measures and increased disinfecting and cleaning.
The Republican governor has continued to resist calls to implement a statewide mandate that face masks be worn in public. However, he did relent in allowing local governments to make their own policies regarding the issue for the first time on Wednesday, with several cities quickly announcing that they would be taking steps to make masks mandatory.
Ducey recently touted that the state had an adequate number of hospital beds to treat those struck down by the virus, while declining to take additional actions amid mounting cases.
"This virus is not going away. There's not a cure for this virus, and there's not a vaccine for this virus," Ducey told reporters on June 11. "This virus is something we need to learn to live with."
His remarks and reluctance to introduce new preventative measures sparked condemnation from political opponents, including Democratic Senator Kyrsten Sinema.
"I don't think it makes sense to design your policy on whether or not there are enough hospital beds for people to die in," Sinema told KTAR on Tuesday. "I think we should be designing our policy about how we are reducing the spread so fewer people are dying, fewer people are in the hospitals and fewer people are contracting the virus."
Newsweek reached out to AZDHS for comment. This article will be updated with any response.