Arizona Governor Delays Execution of Inmate Who Requested the Death Penalty
Arizona Governor Katie Hobbs is facing backlash after ordering the review of the state's death penalty procedures, prompting the delay of a court-ordered execution of an inmate convicted of first-degree murder nearly two decades ago.
In January, Hobbs, a Democrat, ordered the review of the state's death penalty protocols due what her office called "a history of executions that have resulted in serious questions about the [Arizona Department of Corrections, Rehabilitation, & Reentry]'s execution protocols and lack of transparency."
The Associated Press (AP) reported that Arizona had an eight-year hiatus from executions after claims that one was botched in 2014. After resuming executions in the spring, the state's previous administration again faced criticism after denying the Arizona Republic's request to witness an execution three separate times.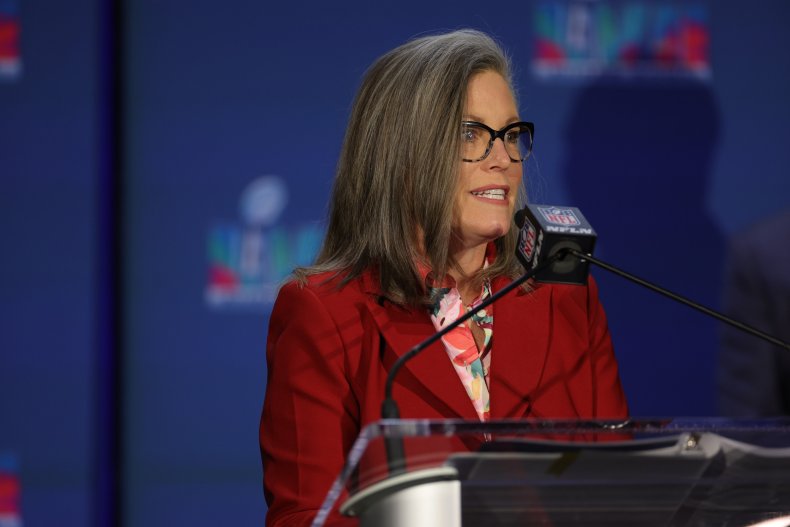 Following Hobbs' review order, Arizona Attorney General Kris Mayes, a fellow Democrat, said the state would not carry out executions for the time being, including a court-ordered execution for inmate Aaron Brian Gunches, scheduled for April 6. Gunches was convicted in 2004 of murdering his girlfriend's ex-husband, Ted Price, two years prior.
According to AP, Gunches asked the Arizona Supreme Court to issue his execution in the fall. During his last month in office, former Arizona Attorney General Mark Brnovich, a Republican, asked the state high court for a warrant for Gunches' execution.
Gunches then requested to withdraw his request for execution in early January, and Mayes asked for the warrant obtained by Brnovich to be withdrawn. However, the state's high court rejected the request. Last week, Gunches filed another appeal stating that he still wants to be executed and asked to be transferred to Texas where, as he wrote, "the law is still followed and inmates can still get their sentences carried out." The Arizona Supreme Court also denied that request.
Hobbs says that despite the court authorizing Gunches' execution, the state is not required to carry it out. The Maricopa County Attorney's Office wrote to the state's Supreme Court on Monday that the governor "has neither discretion nor authority to ignore the warrant of execution," and that her "assertion that the issuance of a warrant does not require an execution but merely authorizes one is incorrect."
Abe Hamadeh, former attorney general candidate, also criticized Hobbs and Mayes over Twitter Monday, writing that the pair "have ignored Arizona laws because they don't agree with them."
"Think about how dangerous this is," Hamadeh continued. "There is a man on death row that the AZ Supreme Court has issued a writ of execution for and they refuse to go through with it."
Newsweek has reached out to Hobbs via email for comment.
The delay on capital punishment has also been criticized by Price's sister, Karen Price, who said in a statement this week that her family found relief when the court scheduled Gunches' execution, reported AP.
"Not only has our family been victimized by inmate Gunches and the emotional aftermath of Ted's murder, we are now being victimized by the governor's failure to recognize and uphold our constitutional rights to justice and finality," she said.
Arizona suspended death penalties in the state after, in 2014, inmate Joseph Wood died in what witnesses say was a horrific manner after receiving lethal injection. According to reports from the Republic, Wood "snorted and gasped for air for nearly two hours" while his attorneys attempted to call the court and halt his execution.
Following Wood's death, the state was required to get a new "cocktail" of lethal injection methods. AP reports that the state announced in spring 2021 that it had obtained a new supply of the lethal injection drug.
Arizona is also the only state with a working gas chamber. While the state abolished use of the device as a form of execution after a controversial death in 1992, Arizona law still permits an inmate convicted of the death penalty to choose their execution method.