Arizona Secretary of State Katie Hobbs has called on the state's Attorney General Mark Brnovich to investigate former President Donald Trump and others for allegedly attempting to "interfere" with Maricopa County election officials last year.
Hobbs, a Democrat, sent the letter to Brnovich, a Republican, after it was revealed last week that Trump and several of his allies attempted to contact Maricopa County officials after his narrow Arizona loss to President Joe Biden, according to The Arizona Republic. Hobbs suggested that felony charges could be on the cards for those involved in the alleged attempt to artificially alter the election's outcome in Trump's favor.
"I write today to urge you to investigate and take appropriate enforcement action against potential violations of Arizona's election laws that were recently reported by the Arizona Republic," Hobbs wrote to Brnovich. "I urge you to take action not only to seek justice in this instance, but to prevent future attempts to interfere with the integrity of our elections. If your ethical duties prevent you from investigating this matter, I ask that you refer it to another enforcement agency."
"Arizona law protects election officials from those who would seek to interfere with their sacred duties to ascertain and certify the will of the voters," added Hobbs. "But what protection exists for officials who fulfill their duties despite threats of political retribution if the person empowered to enforce the law is unwilling to do the same?"
Hobbs cited an Arizona law against interfering "in any manner" with an election official while attempting to "induce" the official "to violate or refuse to comply" with their duties—a crime that is a class 5 felony in the state.
Arizona Republican lawmakers late last month voted to strip Hobbs of the legal power to defend, or choose not to defend, the state's election laws in court. The powers were transferred to Brnovich instead, who defended a restrictive state law that was upheld by the Supreme Court last week.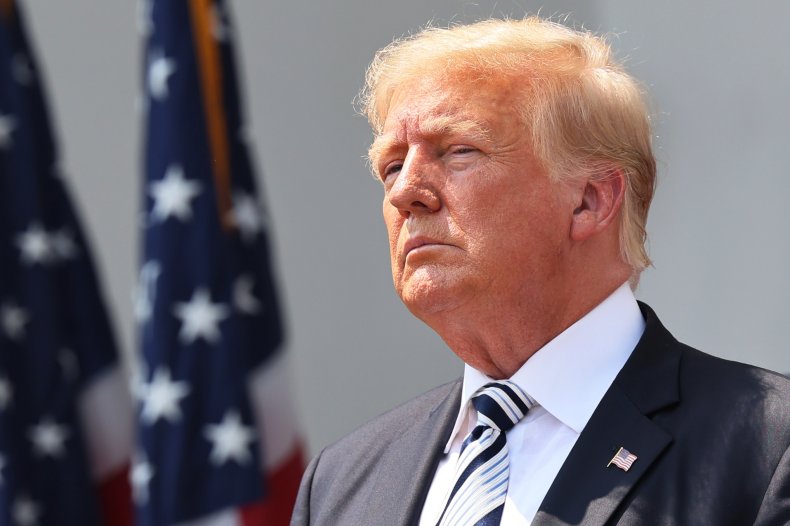 The Republic reported last week that Trump made two unsuccessful attempts to contact Clint Hickman, then the Republican Maricopa County Board of Supervisors chairman, in late December and early January. Trump's personal attorney Rudy Giuliani previously attempted to contact Hickman after the election, leaving voicemails that captured him saying that Trump told him to call and that he hoped there would be "a nice way to resolve this for everybody."
Arizona GOP Chairwoman Kelli Ward also reportedly sent messages warning Hickman that he would be "remembered as the guy who led the charge to certify a fraudulent election" and asking him to "stop the counting." Another message from Ward was said to urge Hickman and other members of the board to contact pro-Trump lawyer Sidney Powell, who filed a series of unsuccessful lawsuits around the country seeking to overturn the election.
Ward later called the paper's reporting "BS" on Twitter, although the report included screen captures of text messages and audio of voicemails that were obtained under a Maricopa County public records request.
Hobbs recently announced that she is running in next year's Arizona gubernatorial election. She hopes to replace Republican Governor Doug Ducey, who cannot run due to Arizona law preventing governors from serving more than two consecutive terms. Brnovich will also enter the 2022 election fray, seeking the GOP nomination to challenge incumbent Democratic Senator Mark Kelly.
"We have received the Secretary of State's letter and have no further comment at this time," Katie Conner, spokesperson for the Attorney General's Office, said in a statement to Newsweek.
Newsweek reached out to the office of Trump for comment.
Update (7/9, 4:21 p.m.): This article has been updated to include a statement from Arizona Attorney General's Office spokesperson Katie Conner.