'ARK: Extinction' DLC & Trailer Revealed With November Release Date
ARK: Survival Evolved has another major expansion pack coming, and it's called Extinction. The Earth-based DLC comes to PS4, Xbox One and Steam Nov. 6, 2018. Its reveal trailer hints that while the location may be familiar, it's going to feel very foreign to veteran survivors.
The game's developers at Studio Wildcard envision futuristic Earth as an Element-infested planet ravaged by technological and organic creatures. In true ARK fashion, players will be tasked with saving the planet while trying to simultaneously take down this massive Titan foe.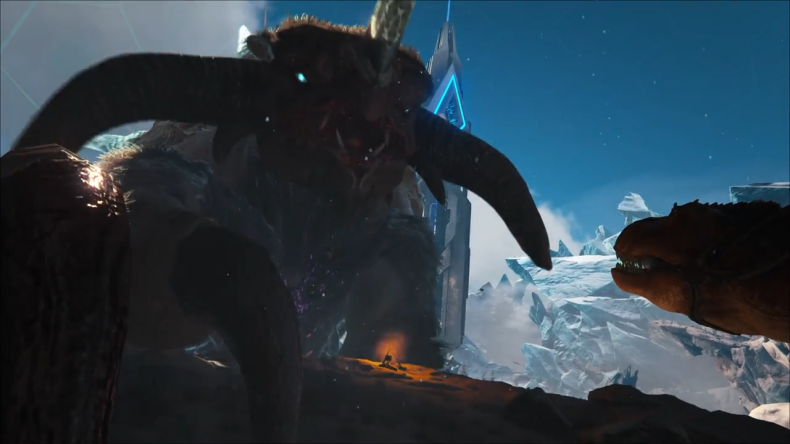 November is quite a long time to wait, but Wildcard plans to offer plenty of free festivities to keep fans busy leading up to launch. Starting with the ARKaeology Event update that went live late last week, players can collect brand-new Explorer Notes across every ARK to unlock skins and Tek-themed Dino variants. In fact, the first themed skin, Corrupted Helm, can be earned in-game right now.
As has been the case with all previous ARK expansions, Extinction is included in the $45 Season Pass that's currently available at most digital storefronts for a discounted price. Those who want to buy a standalone version of the Extinction expansion can also do that for $19.99.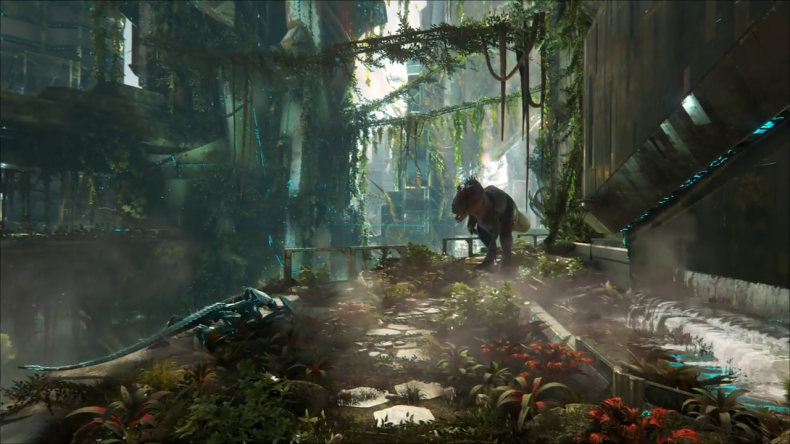 The trailer doesn't reveal much with regard to Dinos and gear, but the clip does feature some small creatures with electrical abilities scattered across the hybrid landscape. We also see a brand-new skin for the traditional compass and a first look at the horned Titan beast that appears to be the main adversary for the storyline. The Earth setting for Extinction was teased at the very end of last year's Aberration DLC, but it remains to be seen how the new locale contributes to ARK's existing lore. As we touch down on a futuristic Earth, what will we learn about the ARKs, their creators and their nebulous purpose? Are they truly meant to save humanity, or is there a deeper narrative in play? We'll find out this November.
ARK: Extinction comes to PS4, Xbox One and Steam Nov. 6. Check back over the next few days for an exclusive interview with the developers behind the DLC.
What are your thoughts on ARK's Extinction expansion based on this trailer? What types of Dinos would you like to see? Tell us in the comments section!