The U.S. is Killing Fewer People, but Arkansas' Upcoming Executions Could Change That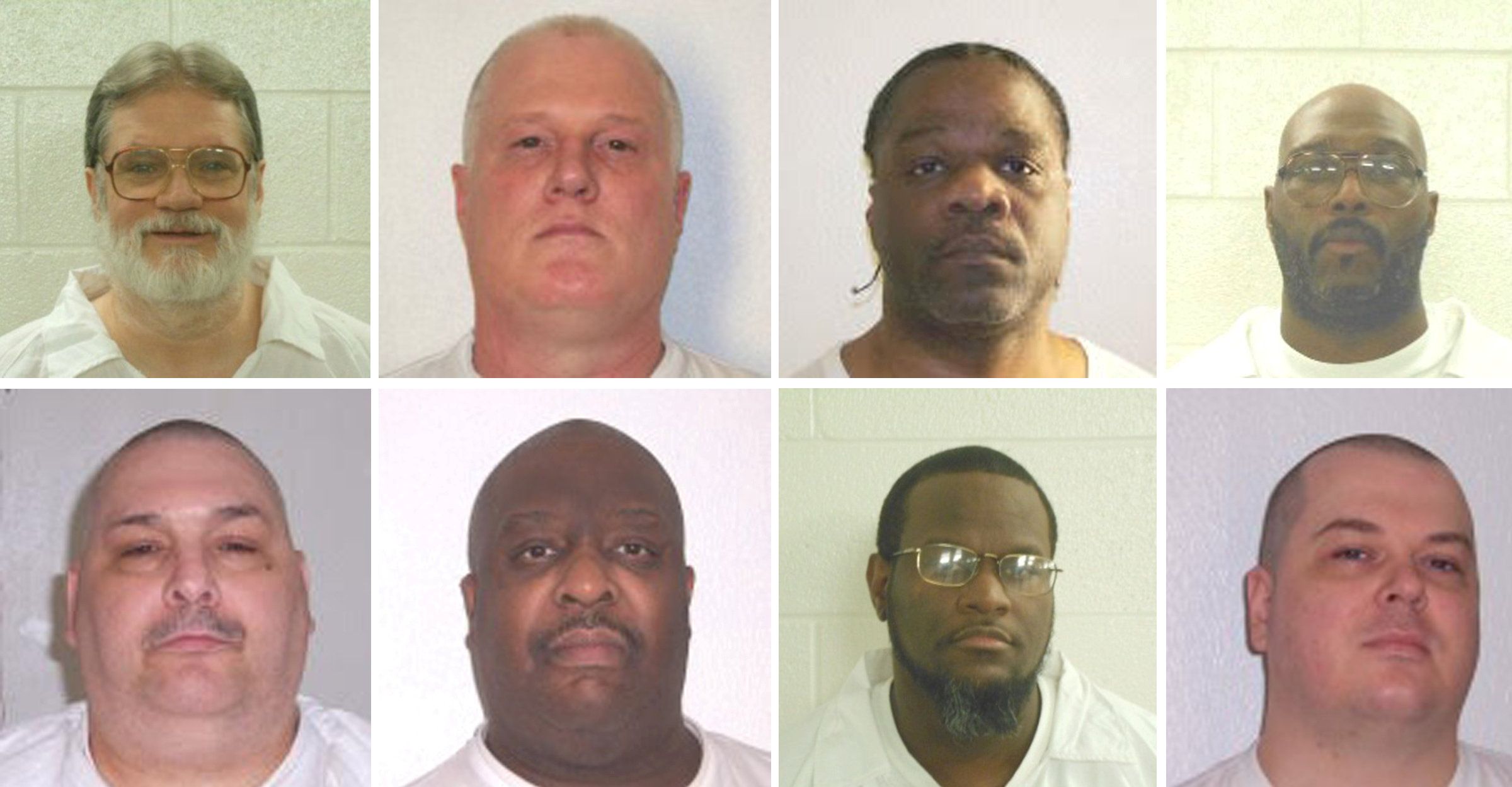 A bout of planned executions in Arkansas later this month would reverse progress made by the United States to reduce the number of people it executes every year.
In 2016, the U.S. put 20 people to death, the lowest number since 1991. But in Arkansas, seven men are due to be executed by lethal injection before the month ends, all within 10 days of each other. The macabre reason for the express executions? Arkansas Gov. Asa Hutchinson said the state's supply of midazolam, one of three drugs used for executions, is about to expire. Midazolam has been used in a number of gruesome botched executions over the past few years, including Clayton Lockett in Oklahoma in 2014 and Ronald Smith in Alabama.
Related: China tops world executions list
Arkansas inmates Don William Davis; Stacey Eugene Johnson; Jack Harold Jones; Ledell Lee; Bruce Earl Ward; Kenneth D. Williams and Marcel W. Williams are all set to be put to death by the end of the month. Davis and Ward are due to be executed on April 17, followed by Johnson and Lee on April 20, Williams and Jones on April 24 and Williams on April 27. An additional inmate, Jason F. McGehee, had his execution stayed after the state parole board instead recommended life in prison without the possibility of parole.
A report from Harvard University's Fair Punishment Project last month found that mental illness and intellectual disability are present in a number of the men slated for execution. Ward, for example, has been diagnosed with paranoid schizophrenia and previously told a psychiatrist that "there are little resurrected dogs" in his prison.
The deaths will be the first in Arkansas since 2005, when the state executed Eric Nance, who was found guilty of raping and then killing an 18-year-old woman.
Statistics on the current state of the U.S. death penalty come from an Amnesty International report released this week on executions around the globe. The report lists China, Iran, Saudi Arabia, Iraq and Pakistan as the five leading countries for the death penalty in 2016. The U.S. fell out of the top five for the first time since 2006, dropping to seventh place behind Egypt. The number of death sentences in the U.S. also fell to the lowest number since 1973, from 52 in 2015 to 32 in 2016.
The U.S. remains the only country in the Americas to carry out executions, which occurred in five states in 2016, compared to six in 2015. Texas and Georgia accounted for 80 percent of U.S. executions last year, according to the Amnesty report. In Georgia, the number of executions nearly doubled in 2016, from five to nine, while Texas halved its execution numbers, from 13 to seven. By the end of 2016, 2,832 people remained on death row in the U.S.
Author John Grisham, originally from Arkansas, condemned the state's planned executions in an op-ed published Monday in USA Today. Calling it a "spectacular legal train wreck," Grisham says "no death-happy state has ever dreamed" of so many executions is such a short period of time.
Damien Echols, a former death row prisoner in Arkansas who was released after nearly two decades in 2011, will return to the state to protest the planned executions this week. Echols plans to attend a protest on the steps of the Arkansas state capitol on Friday afternoon, NBC News reported. The protest is organized by Arkansas Coalition to Abolish the Death Penalty, a group committed to ending the death penalty.