Man Starved to Death in Arkansas Jail Despite 11 Years of Federal Oversight
The U.S. Department of Justice is reviewing information about the death of Larry Eugene Price, Jr., who died of starvation after over a year in an Arkansas county jail, and Newsweek has obtained documents showing the detention center had been under DOJ oversight for 11 years until 2017 because of allegations of civil rights violations and inmate abuse.
Price, who had been diagnosed with schizophrenia and had an IQ below 55, died wide-eyed, naked and starved in August 2021 after a year of isolation at the Sebastian County Adult Detention Center, where he had been held pending trial because he could not afford to pay $100 bail, according to a lawsuit alleging wrongful death and civil rights abuses that was first reported by Newsweek.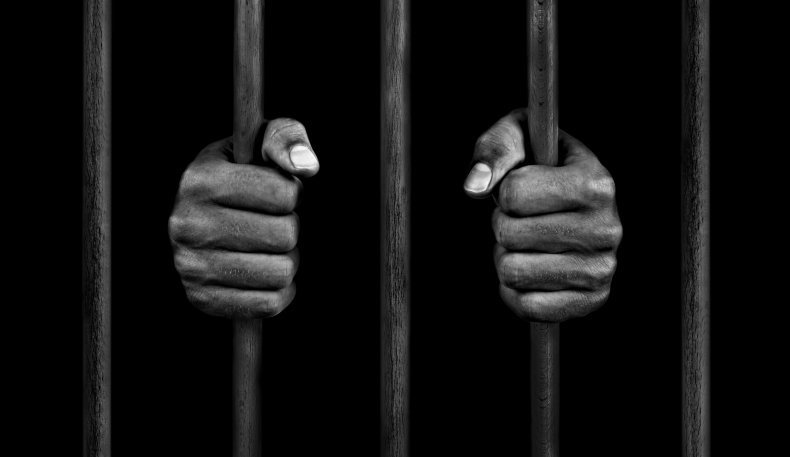 The circumstances of Price's death have raised questions over the detention center where he perished and put a spotlight on conditions in local jails across the United States – particularly when it comes to access to care, medical treatment and effective monitoring for the mentally ill, services that are often outsourced to private providers.
Both Sebastian County and its healthcare provider have denied any wrongdoing in Price's case.
"The only thing I can make of this is malfeasance on a massive scale," said Tammie Gregg, a former official with the Special Litigation Section of the DOJ's Civil Rights Division who is now deputy director of the National Prison Project of the American Civil Liberties Union (ACLU). She was not directly involved with Price's case, but reviewed the lawsuit before commenting.
"It wasn't just one party or one part of the facility that was responsible for his care. Systems failed across the board from the correctional team," Gregg said. "They wrote him off, and they kept moving."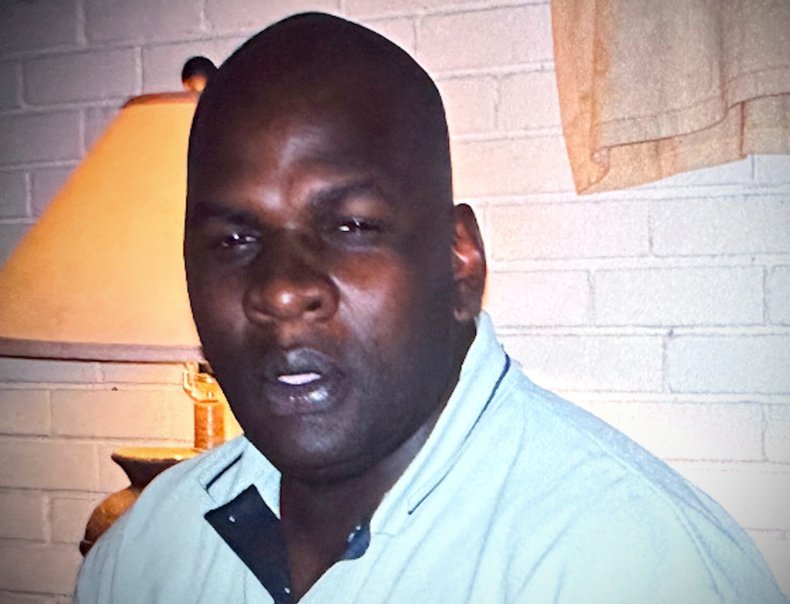 Three sources familiar with the Price case told Newsweek that the DOJ had begun reviewing information after the lawsuit was filed January 13 in the Western District of Arkansas. The lawsuit accuses Sebastian County and the for-profit medical provider, Turn Key Health Clinics, based in Oklahoma City, of negligent care and civil rights violations. The sources declined to be named because they were not authorized to speak to the media.
Neither the Sebastian County sheriff, who was elected in 2019 after the 11-year oversight ended, nor the jail's warden responded to Newsweek's requests for comment on the DOJ review of the Price case – or on conditions now.
In its legal answer denying the allegations, Turn Key – which was contracted in 2019 after the oversight closed – stated it was not the healthcare provider during Price's entire incarceration and that Price understood his medication regimen but declined to follow it.
While criminal charges are a possibility, a civil intervention by the Department of Justice could include suing the detention center, located in Fort Smith in the western part of the state, to force changes, legal sources said. The department would have to show a pattern or practice of civil rights violations – limitations that do not apply to any potential criminal charges.
If the DOJ's Civil Rights Division were to get involved, it wouldn't be the first time.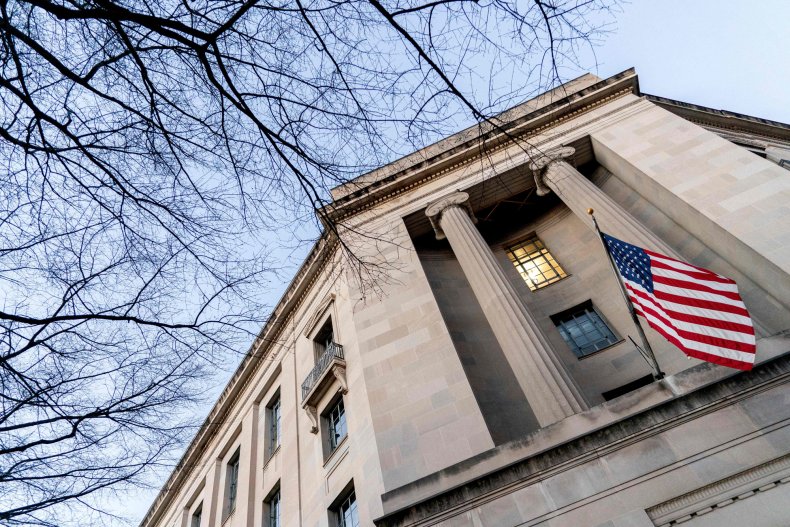 Newsweek's reporting has revealed that the detention center was under federal oversight from May 2006 to September 2017 after an on-site inspection found deplorable conditions that "violate the constitutional rights of inmates," and resulted in the preventable death of at least three people who were incarcerated there in 2002 and 2003. The oversight was challenged at the time by Sebastian County on grounds the federal government had overstepped its authority in its investigation.
That investigation came after complaints were made by inmates, family members, advocacy groups and others about inadequate medical care and mental health services, the use of force and abuse by staff, and civil rights violations.
Specifically, the investigation found inmates were not being screened or getting health assessments as they entered the facility; were receiving inadequate acute care, including emergency needs being ignored, and lacked treatment for chronic, complex diseases, including diabetes and hypertension. The facility also lacked basic infection control — allowing tuberculosis to proliferate without testing additional inmates or providing a space with reverse-airflow to prevent its spread, according to the investigation. And the jail failed "to protect inmates adequately from contact with potential biohazards such as blood, feces, vomit, and urine."
The facility was also withholding medications, and not administering correct dosages – or even the right medicine. Also, staff failed to provide access to medical care, as needed, in part because of inadequate medical staffing. The inspection found that even after two deaths at the facility in 2003, staff had no training to identify emergency, life-and-death situations.
The findings in the investigation from nearly two decades earlier mirror the accusations in the lawsuit brought over Price's death.
$10 Fee To Be Released From Suicide Watch
In Price's case, he entered the detention center at age 50 weighing at least 185 pounds, then slowly deteriorated medically and mentally over the year and 10 days he was incarcerated. By the time he was found listless in his flooded cell, he weighed – according to EMS reports – 90 pounds, and he was ingesting his feces and urine. He was naked, eyes wide open, with dried saliva on his mouth, according to records and the federal lawsuit, which claims the jail had no real policies in place to deal with such emergencies. Records from the jail showed staff marked "inmate and cell OK" thousands of times for Price, according to the inmate-check system in place – with the same entries listed even after he died.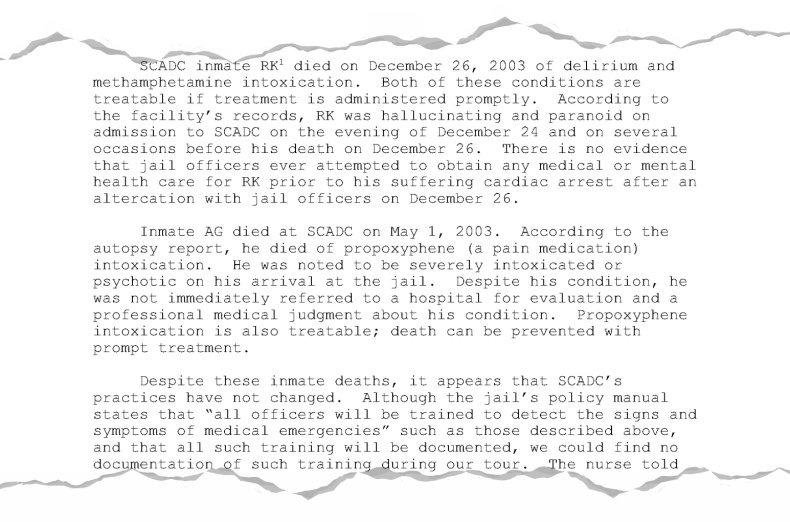 At the time of the earlier DOJ investigation, the jail had no physician on-call to consult in an emergency, and because the jail had a "fee-for-service" system requiring those incarcerated to pay for their own health costs, the issue of how care would be paid for often meant they went without even the most urgent emergency treatment.
Sources sent Newsweek texts from inmates and jail staff, who asked not to be named because they feared retaliation inside the jail, stating that conditions still remain poor at the jail, with one source writing, "Any injuries from fighting, falls, etc,. that lead to breaks, concussions, or needing acute care are never seen in any emergent way," while "it's common practice to place people with mental health issues in solitary."
Another text said that, within the jail, "medical requests have an average wait time of 29 days," with 11 inmates or prior inmates whose texts Newsweek received saying they never saw a doctor their entire time – only a nurse. Home meds were never provided, so blood pressure medications, heart medications, anti-seizure medications, insulin and more were not provided.
And yet another inmate texted: "Women on their periods are provided with three hygiene products a day, while the minimum necessary would be to change every four hours and if a woman bled through, they were not provided with clean laundry."
Turn Key Health Clinics is still a contract health care provider at the jail, according to a spokesman for Oklahoma City-based Sweet Dewberry Hubbard, the law firm that represents the company in the Price lawsuit. But they would not comment on anything beyond their legal answer.
The DOJ report from its earlier investigation stated that inmates were required to fill out a charge sheet for care. That sheet listed costs for specific services: $10 for a nurse call; $25 for transportation to a hospital or medical center; $3 for in-stock over-the-counter medications; $60 for a physician evaluation— which had to be signed off on; $20 for a pregnancy test — which could only take place if the inmate had a positive balance on their commissary account — and more than $10 to be released from suicide watch.
"In the more than 25 years since (the Civil Rights of Institutionalized Persons Act) was enacted, we have never encountered a facility which charges for the release from suicide care," the DOJ said in its report.
The findings also say that conditions inside the Sebastian County jail violated inmates' civil rights. It cited one inmate who believed she was pregnant, but could not afford the medical visit for the $20 pregnancy test and had been told by other inmates that if she owed money for such treatment, she would not be released.
"The practice of charging inmates fees to access medical care, as implemented at SCADC, is unconstitutional because it has the effect of deterring access to necessary medical care," the report found. In fact, this policy led to several women who believed they were pregnant to not seek out medically necessary care because they knew they couldn't pay.
Sources inside the jail or familiar with its operation said that despite that report, medical costs remain high at the jail, with $20 co-pays in some cases.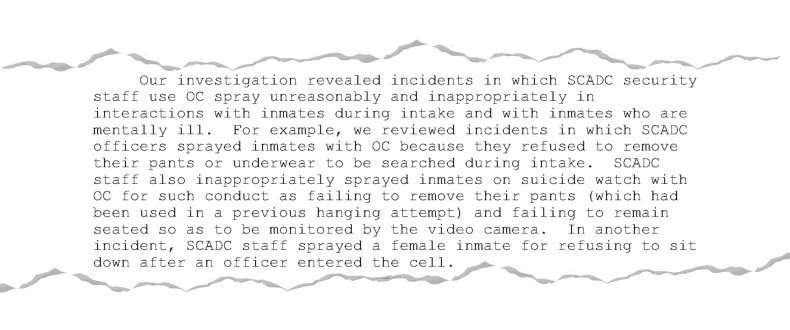 Newsweek was unable to establish whether Price had been asked to pay for medical care, but he was destitute and his family complained that they were kept in the dark about his condition and were not allowed to visit.
'Co-pays are fundamentally anti-public health'
Co-pays are still prevalent in the state's jails – and across the country, said David Fathi, director of the ACLU's National Prison Project. And they are highly dangerous, he said.
"They discourage people from getting health care that they need either to stay healthy themselves, or to prevent them from spreading communicable diseases to other people," Fathi said. "Co-pays are fundamentally anti-public health."
He added that even if a co-pay was only $4, "it might as well be $4 million" for someone who has no income. "You can't just transfer your free-world sensibilities to this very different environment," he said.
Proponents of the co-pay system for inmates say that it allows better care to be delivered at a lower cost.
When told of the prior investigation, Bianca Tylek, who runs the New York-based anti-prison, anti-privatization advocacy group Worth Rises, said what set the Sebastian County jail apart is the different payments for different services. The jail did not respond to Newsweek's request for comment on whether that system continues.
"I don't think it's that common – and I have personally not run into it – where there are individualized types of costs for different care," Tylek said.
Some states, such as Illinois and California, have new laws that abolish medical co-pays for inmates and many states suspended them during the height of the Covid pandemic.
"It is reprehensible." Tylek said. "You are denying people basic access to medical care based on their ability to afford it in an environment where people who are low-income, are struggling financially, are disproportionately represented...In many cases, these are people who can't afford bail. They can't afford their own freedom and here you are charging them as a captive audience for, in most cases, subpar medical care."
The fate for people with psychiatric ailments was even more unlikely to result in an appropriate medication management plan, according to the DOJ's earlier findings on Sebastian County, as "jail officials violate the Eighth Amendment when they exhibit deliberate indifference to inmates' serious mental health needs." The Eighth Amendment prohibits excessive bail, excessive fines, and cruel and unusual punishment.
The report also said that mentally ill people housed at the detention center were often abused by staff, with the report citing "unconstitutional uses of force." For example, corrections officers frequently pepper-sprayed people over minor issues — including asking for medical help when pregnant, questioning an officer's order, or failing to comply fast enough with an officer's order.
When Oversight Ends, Compliance Can Take Backseat
Attorney Jason E. Owens, who is defending Sebastian County in the current Price lawsuit, also led the challenge against the DOJ oversight.
In a letter to the DOJ in June 2017 – three months before oversight ended – he wrote that Sebastian County "never waned" in its cooperation with the probe, had actually received praise for its cooperation and the DOJ never had to use subpoena power to get the county to cooperate. Owens described "a significant dispute" arising as a result of the DOJ's letter of findings about the jail, saying "the Department's report largely asserted alleged deviations, not from constitutional or legal requirements, but apparently from a standard of the Department's own creation. My clients, naturally, objected to this attack, as both unfounded in fact and baseless at law," and that "the Department has, respectfully, never even asserted such a pattern or practice of constitutional or legal violations."
Owens did not return calls and emails for comment.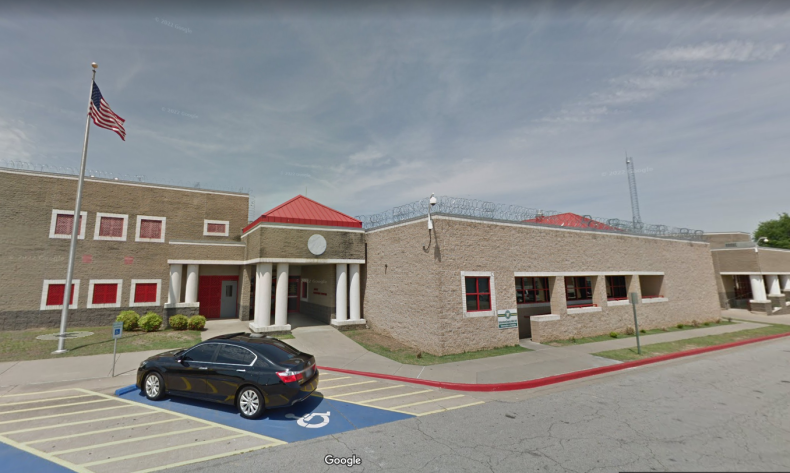 The oversight formally ended in September 2017 after a Memorandum of Agreement – similar to a consent decree but without court supervision – was reached with the county, according to documents reviewed by Newsweek. In its September 18, 2017, letter ending the oversight, the DOJ gave a nod that improvements had been made at the jail: "In particular, we note the county's commitment to complete implementation of remedial measures, including full implementation of a crisis stabilization unit, new medical policies, and an improved records/patient tracking system."
The state's Crisis Stabilization Units are 24-hour facilities operated by the University of Arkansas for Medical Sciences that can take on people in crisis, including those with mental health emergencies. They were established to provide acute mental health care to people who would otherwise wind up in jails or emergency rooms.
The letter, however, said: "In closing this matter, we have made no determination as to whether conditions at the Detention Center comply with constitutional standards."
Gregg, the former official from the DOJ's Civil Rights Division, said that during the 11 years of oversight, there would have been multiple DOJ drop-ins at the jail, frequent communication with officials in Sebastian County and much "boots on the ground" work with consultants, experts and DOJ officials to make sure the jail was complying with the agreement.
But, she said, "once that settlement agreement ends...the DOJ's ability to continue to monitor is inhibited... It's how the system works. The DOJ doesn't have access or authority that, anytime we want to go back, we go back. Once that (oversight) ends, we're done."
She said that even when a jail was under oversight, the fact that it would often be alerted before DOJ visits gave it a chance to clean up before inspections.
"You could smell it and see it yourself: Everything was freshly painted. There were plants. Everything was beautiful, right? They have meals that they've never had before with lots of protein and just fancy, like they tried to make it pretty for you," she said, but added: "You look at records to verify what was going on...You can only hide so much."
Gregg said that while 11 years seems an extremely long period to be under federal oversight, every jail differs. Sometimes the problem is just staffing levels, which can be fixed through budgetary work with a county commission, and sometimes, as it appears in the Sebastian County case, there are problems top to bottom, requiring a lot of heavy lifting – and funding – by the jail, the county and the DOJ.
"Sometimes it is like turning the Titanic," she said.
'Running on the Same Treadmill'
That conditions had not improved at Sebastian County is suggested throughout the federal complaint filed by attorney Erik Heipt of the Seattle firm Budge & Heipt over the death of Price. An autopsy Newsweek obtained showed that Price died of acute dehydration and malnutrition.
From allegations of poor and neglectful medical and mental health care to jailers accused of not minding Price's condition, the detention center failed Price at almost every juncture, according to the suit. In one part of the 39-page lawsuit, it details compliance checks by Arkansas inspectors from 2009 through 2021, the year Price died, that routinely found the detention center was overcrowded.
The suit also accuses the jail of knowingly engaging in "unconstitutional practices and customs, profound training deficiencies, grossly inadequate staffing, overcrowding, and a reckless lack of supervision."
The jail, as a result, was unable to handle inmate emergencies, as well as mental illness cases such as Price.

"I wouldn't call it back-sliding. I call it just running on the same treadmill," Heipt said this week, noting they have to go through legal discovery in the case before learning exactly what happened at the county jail. "We don't know what led the Department of Justice to believe that the jail was complying with the Memorandum of Agreement."
All of the allegations in the lawsuit, filed on behalf of Price's estate, have been denied by attorneys representing Sebastian County and unnamed correctional staff in the suit, as well as by lawyers for Turn Key Health Clinics, whose nurse and psychiatrist are also named in the suit.
Price was arrested August 19, 2020, on a state felony charge of terroristic threatening in the first degree after waving his finger like a gun at officers and those present at the Fort Smith Police Department. He could not afford the $100 that would have set him free on bail.
"What happened to Mr. Price should not happen to any human being, full-stop," Fathi said. "But the fact that he was a pretrial detainee who was there only because he didn't have $100 makes it, if possible, even more horrifying."
'This Is Wicked'
Referring to the Price case, former Pulaski County judge Wendell Griffen, who retired last December, pulled no punches, saying: "For $100 – while he was in jail, they didn't feed him, they didn't diagnose him or treat for his mental illness. The man died in jail. That's not justice. That's cruelty...This is wicked." Griffen had no involvement in the case.
The lawsuit, asking for unspecified damages and a jury trial, is currently set for next January 8.
Part of the problem with local jails, said Fathi of the ACLU, is the decentralization of oversight of the nation's 51 different prison systems – every state, plus the federal government – and "literally thousands" of local jails. There are about 3,000 jails in the U.S., according to the Bureau of Justice Statistics and the Prison Policy Initiative.
Most operate with impunity, he said. And often, county sheriffs have little to no experience running a jail.
"Particularly in smaller rural county jails, they violate the law all the time and in ways both big and small. It generally doesn't come to any kind of public attention unless you have a horrifying and catastrophic outcome like the death of Mr. Price. They are violating the rights of a powerless and unpopular subgroup of the population," he said.
Eric Ferkenhoff can be reached at e.ferkenhoff@newsweek.com. Find him on Twitter @EricFerk
Valerie Bauman can be reached at v.bauman@newsweek.com. Find her on Twitter @valeriereports
Update 3/3/23, 9:45 a.m. ET: This article was updated to change the wording of the second paragraph