Arkansas Passes First Ban on Gender Surgery for Transgender Minors in U.S. After Overriding Governor's Veto
Arkansas passed the nation's first ban on gender surgery for transgender minors after the Arkansas Senate and House voted to override the governor's veto on Tuesday.
Lawmakers voted to reverse the governor's decision a day after Arkansas Governor Asa Hutchinson unexpectedly broke party lines. The bill also prohibits doctors from providing gender-confirming hormone treatment or puberty blockers to anyone under age 18.
Hutchinson issued a veto on the ban on Monday, calling the legislation a "vast government overreach." He said the bill, which had already passed the state Senate and House once, would interfere with physicians and parents "as they deal with some of the most complex and sensitive matters involving young people."
The governor's veto came after pediatricians, social workers, medical welfare groups and the parents of transgender youth pleaded with Hutchinson to veto the bill, saying the measure would further harm the at-risk community.
Hutchinson noted that passing such a bill would also cut off care for transgender youth already receiving treatment but said he would have signed the bill had it focused solely on gender-confirming surgery.
Despite his veto, the governor said he was not surprised by the State Legislature's override.
"Yesterday, I vetoed HB 1570. Today, my veto was overridden by the General Assembly. As I said in my veto statement, I fully expected the veto override since there was overwhelming support on the bill's passage the first time," Hutchinson said in a statement shared with Newsweek. "I do hope my veto will cause my Republican colleagues across the country to resist the temptation to put the state in the middle of every decision made by parents and health care professionals."
In response to the state legislature's decision, the American Civil Liberties Union (ACLU) said it is "preparing litigation as we speak."
"Gender-affirming care is life-saving care. Banning it will have devastation — and in some cases, deadly consequences," ACLU tweeted on Tuesday.
"This bill will drive families, doctors and businesses out of the state, and sends a terrible and heartbreaking message to transgender people who are watching in fear," the organization added. "Trans youth in Arkansas: We will continue to fight for you."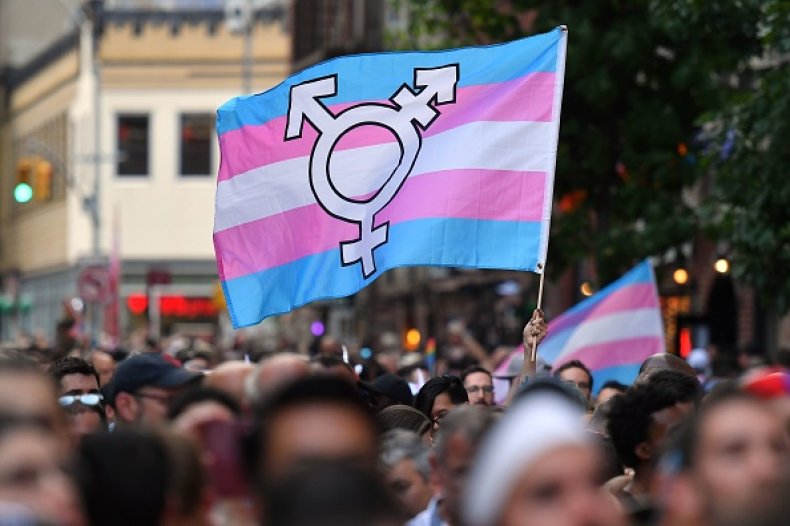 The override, which needed a simple majority vote, passed easily in both chambers, with the House voting 72-25 in favor and the Senate 25-8.
"They need to get to be 18 before they make those decisions," Republican state Representative Robin Lundstrum, a sponsor of the bill, said about the measure.
But Democratic state Senator Clarke Tucker argued that the legislation indicated "the most powerful again bullying the most vulnerable in our state."
The new law is the latest measure targeting transgender people that easily advanced in the Arkansas Legislature and other states this year.
Last month, governors from Arkansas, Mississippi and Tennessee signed laws banning transgender athletes from competing on female school sports teams.
Hutchinson also recently signed a measure that allows doctors to refuse treating someone because of moral or religious obligations. LGBTQ activists have argued that such laws permit common instances of discrimination against LGBTQ people.
Gillian Branstetter, media manager at the National Women's Law Center, previously told Newsweek that transgender people are often turned away by medical providers not only when accessing transition-related healthcare but when seeking any type of healthcare.
Update 04/07/21 9:01 AM ET, with comments from Hutchinson.