Armed Teachers Will Be Allowed On Campus With Hundreds of Hours Less Training than Police, Ohio Judge Rules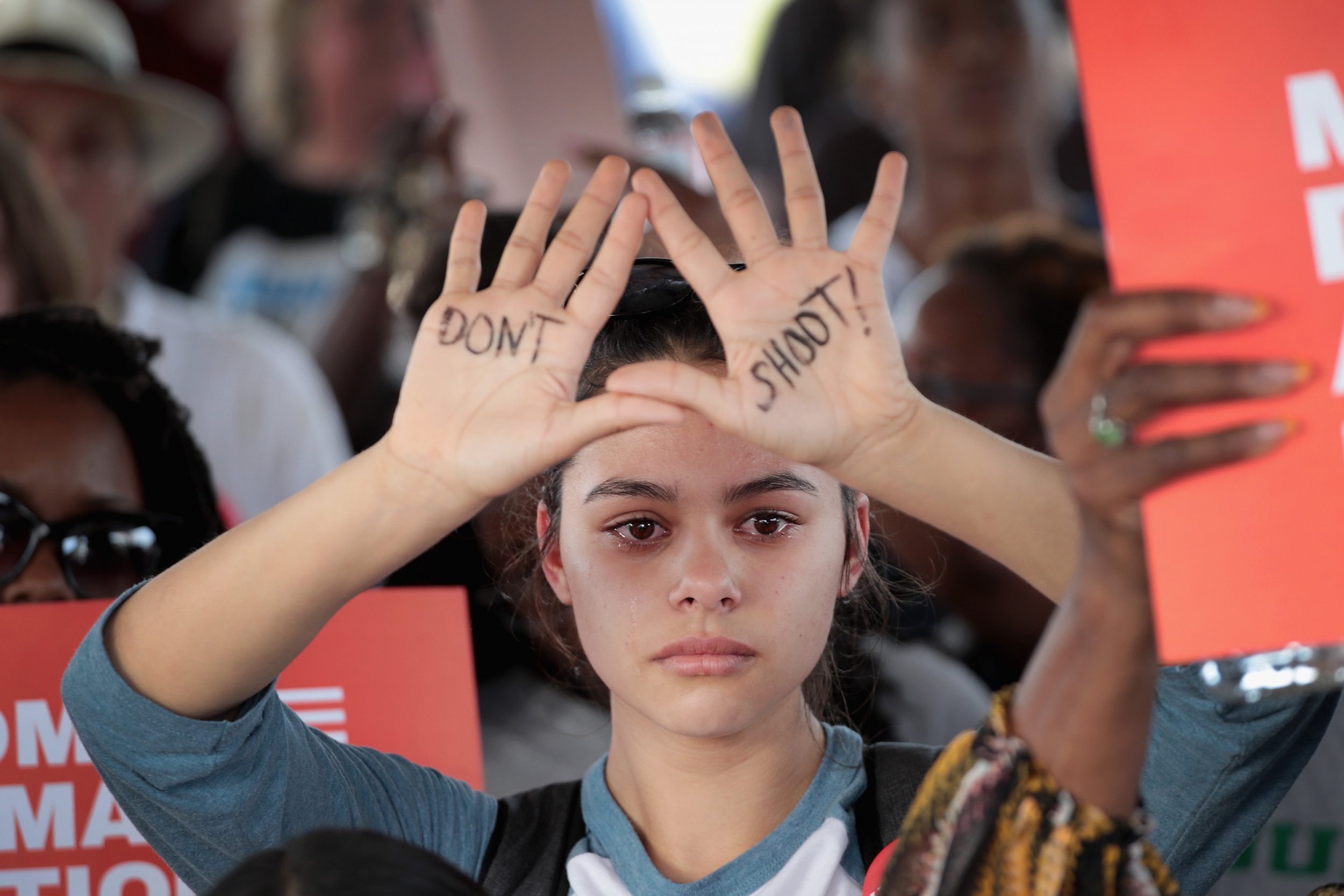 Ohio teachers authorized to carry concealed weapons on school grounds don't have to complete as many hours of weapons training as police, a judge ruled on Thursday.
In a blow to parents who filed the suit, Butler County judge Charles Pater ruled that the Madison Local School District could continue its policy of allowing armed teachers on campus, even if school staffers haven't completed the 700-plus hours of firearms training that police officers must complete. Instead, campus staff who wish to carry concealed firearms must complete at least 27 hours.
The judge's reasoning appeared to be that teachers who carry weapons aren't classified as working in a "police capacity" and therefore don't need to meet the same qualifications.
"Clearly teachers, administrators, administrative assistants and custodians, along with most, if not all, other school employees are not employed by educational institutions in such capacity, unlike someone such as a school resource officer who is," he wrote in his decision, which was obtained by local newspaper Journal-News.
Rachel Bloomekatz, a lawyer from Gupta Wessler PLLC who represented the parents, expressed disappointment in the decision in a statement provided to Newsweek.
"...We respectfully disagree with the court's ruling, which means that under state law, teachers and other staff can go armed all day, every day at school with Ohio's kids after having completed as little as eight hours of training—six of which can be completed online," she said. "We're considering all our options. As Governor DeWine has said, it is clear that teachers should have more than concealed carry training before bringing guns to school."
Everytown Law, the litigation arm associated with Everytown for Gun Safety, served as co-counsel in the suit.
Meanwhile, the school district —located in Middletown, about 30 miles northeast of Cincinnati—praised the ruling. In a statement, Madison Superintendent Lisa Tuttle-Huff described the concealed-carry policy as boosting student safety on campus.
"The Board respects that the plaintiffs who brought this lawsuit might hold different opinions, but hopes that they will pursue other avenues than litigation to effect change in the future," she said. "The Board will continue doing what we believe is in the best interest of our community."
Butler County Sheriff Richard Jones, who has been a staunch supporter of arming teachers, tweeted that it was a "win" for the kids and parents in the community. Following the Parkland, Florida, school shooting, Jones had offered free training courses to educators.
"Even if you hate guns in school, you need to know they are there," Jones told Newsweek last February. "You need to know how they sound, how to respond. And we're going to give faculty the tools they need to understand this."
The gun policy was passed in the aftermath of a February 2016 Butler County school shooting in which two students were injured. Parents wrote a letter to the school board in July 2018 asking the district to reconsider its stance on the issue.
"All of these families share the Board's desire to take any and every step possible to keep the community's school children safe," the parents wrote. "However, they strongly disagree with the view that arming teachers, support staff, administrators, and 'others' would accomplish this goal."
While the suit was unsuccessful in terminating the school district policy, plaintiffs did secure a small win in the dissemination of public records related to how the concealed-carry rule will be carried out on campus.
"We're pleased the court recognized that Madison parents have a right to critical details about the district's program that the board had tried to keep secret from parents, like the terms of the policy itself and how it is being implemented," Bloomekatz said, adding that there remained existing concerns about whether the district was following its policies.
The American Federation of Teachers and the National Education Association have repeatedly come out against arming teachers.
"Guns have no place in our schools," the groups state in a fact sheet. "Lawmakers at every level of government should dismiss this dangerous idea and instead focus on measures that will create the safe and supportive learning environments our children deserve."
This article has been updated to include the full statement from Rachel Bloomekatz and to clarify her relationship to Everytown for Gun Safety.