Armie Hammer Documentary Trailer Shares His Messages to Alleged Victims
The trailer for the House of Hammer documentary coming to Discovery+ has sent ripples through the internet.
The upcoming three-part documentary series details the allegations made against actor Armie Hammer, and delves deeper into the family history of the Hammer dynasty.
The Social Network star Hammer became a trending topic worldwide after the trailer's release, as people reacted to the revelations teased within it.
Multiple accusations of abuse have been made against Hammer as messages leaked last year showed him discussing sexual fantasies which included violence, rape and cannibalism.
Hammer and his legal team have consistently denied all the allegations.
"The trailer for this three-part doc on Armie Hammer and his family is... alarming to say the least," wrote Twitter user Jarett Wieselman. "The Armie Hammer doc looks insanely disturbing," wrote British journalist Olivia Marks.
The series will include exclusive revelations from his aunt, Casey Hammer, and multiple survivors of his alleged abuse.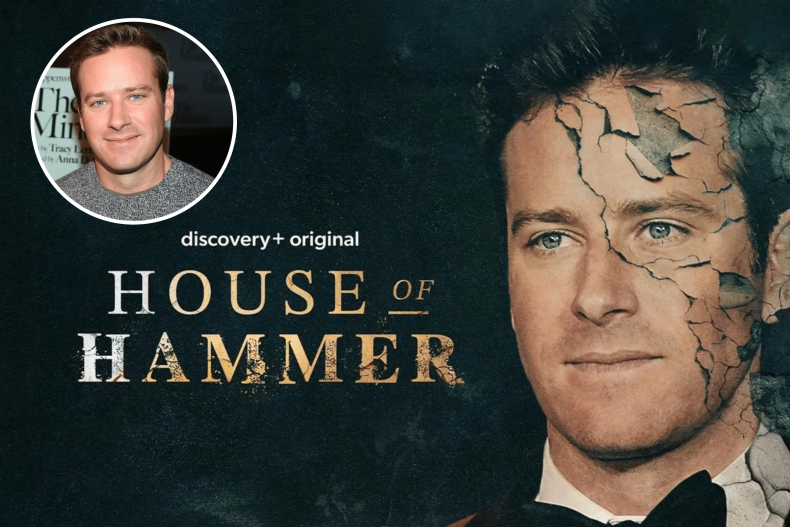 The trailer and the released previews feature voice notes allegedly from Hammer himself.
Two women who claim to have been sexually involved with Hammer feature in the documentary, which includes the audio clip which says, "My [inaudible] is going to evolve to showing up to your place and completely tying you up and incapacitating you and then being able to do whatever I want to every single hole in your body until I was done with you."
The clips and recollections of Hammer's alleged messages in the documentary haven't sat well with audiences.
Sex and culture critic Ella Dawson said: "Armie Hammer seems like a monster who co-opted BDSM to cover up his violent sexual abuse and coercive control of his victims," she wrote.
Armie Hammer is a descendant of Armand Hammer, his great grandfather, who was an oil tycoon.
Jason Sarlanis, President of Crime and Investigative Content, Linear and Streaming, said: "This documentary provides an important platform for the incredibly courageous women who came forward to share their stories."
Newsweek reported in late 2021, citing sources, that Armie Hammer has entered a rehab facility in Florida. Vanity Fair reported that the actor has checked himself into an in-patient facility for drug, alcohol and sex issues.
As a result of the multiple allegations, Hammer has already left several TV and film projects, and was also dropped by both his talent agency and publicist as a client.
House of Hammer is set to drop on Discovery+ on Friday September 2, 2022.