Armorer Disputes Alec Baldwin's Claim That He Never Pulled Gun Trigger
An armorer and prop gun expert has refuted Alec Baldwin's claim that he never pulled the trigger on the gun that discharged on the set of the movie Rust, killing cinematographer, Halyna Hutchins.
The actor has given an in-depth interview with ABC News' George Stephanopoulos to discuss the fatal incident that occurred on the movie set and was asked if he pulled the trigger on the gun.
"The trigger wasn't pulled. I didn't pull the trigger. I would never point a gun at someone and pull the trigger on them, never," Baldwin said in response as clips show him breaking down and wiping tears recounting the day.
The interview with air on Thursday night but previews have been widely shared and criticized on social media.
Richard Howell, owner at prop providers Foxtrot Productions in the U.K. has said that firearms can only go off if the trigger is squeezed.
"Firearms are 100 percent safe. It's just the people that are on are in charge of them and in this case, it can only go off if you squeeze the trigger," Howell told Newsweek. "That's a Colt 1880 type firearm, you have to squeeze the trigger, right."
He added: "In rehearsals, your finger is outside the trigger guard at all times, and then when it's loaded, you really put your finger inside the trigger guard to squeeze the trigger when you have the target in front of you—which is not a person."
Howell said that even a blank round fired at a person can do serious damage.
"You wouldn't want to be anywhere near it," he said. "Certainly not your face and your eyes. Really, really bad news. That's why there's no one in front of it. And nobody is near it unless they have to be but certainly nobody's in front of it."
Howell explained that typically for movie and TV productions that use prop guns, a "dry rehearsal" takes place before filming.
"You do dry rehearsal that's with the firearm completely, absolutely empty and you show everybody that it's empty.
"You set up a dry rehearsal so that when you come to the end of that fire, nobody absolutely nobody is in front of the firearm or the barrel. And that's what rehearsals are for when everybody's safe there."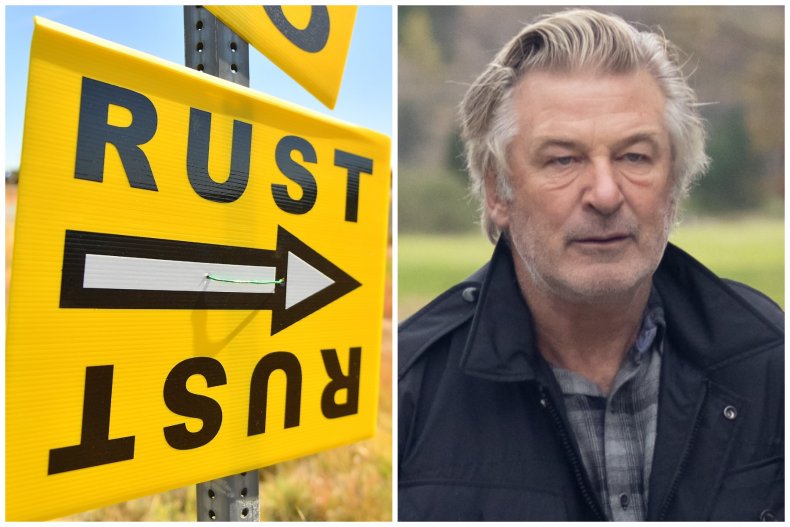 He added that the responsibility for those rehearsals solely lies with the armorer.
In this case, on Rust, the armorer was Hannah Gutierrez-Reed who, along with Baldwin and assistant director David Halls are among those under investigation over the deadly incident.
"Who appointed the armorer or the armory company, because that's where it all went wrong because you've got to employ experience," Howell said.
"And all that responsibility is with the armorer. It's not 90 percent responsibility—all of it is with the armorer, the complete responsibility of safety on set."
Howell added that it is not up to the actor to check the firearm but that with his experience, he should know not to discharge it in front of a person.
"It's not up to the actor, in this case, Alec Baldwin, to check the firearm or to check anything. He's just got to do what is being learned in dry rehearsal then the firing position, but with his experience, he should certainly know you don't discharge a weapon anyway, in front of anybody."
Newsweek has reached out to Baldwin's representatives for comment.
Investigation into alleged set "sabotage"
Attorneys representing Gutierrez-Reed have said that they are investigating if someone attempted to "sabotage the set" by placing a real bullet with the fake rounds in the prop gun that was used by Baldwin.
However, after this, the Santa Fe District Attorney Mary Carmack-Altwies disputed the claims made by Bowles.
"I know that some defense attorneys have come up with conspiracy theories and have used the word sabotage. We do not have any proof," Carmack-Altwies said during an interview with Good Morning America.
Meanwhile, Gutierrez-Reed's father Thell Reed, who is himself an armorer told police he believes live ammunition could have been brought to the film's set from a separate project that he had worked on, according to a search warrant affidavit filed Tuesday by the Santa Fe County Sheriff's Office.
When asked what he thought of Baldwin's remarks about not pulling the trigger, Howell described them as "incorrect."
"It will only go off if you've squeezed the trigger," he reiterated.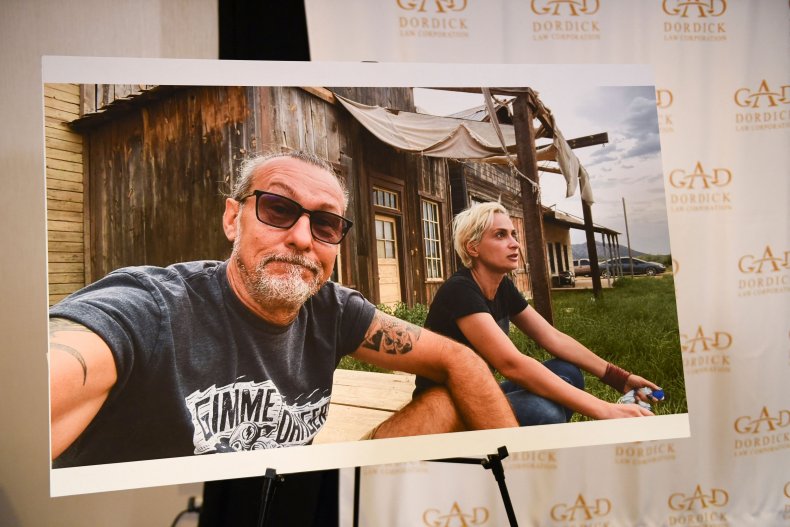 "He's obviously taken an aimed shot thinking it's blank and that they're far enough away, but they might have been far enough away but not used to live round. The live round went straight through her [Hutchins] into the right shoulder of the director [Joel Souza.]
"So I don't know how he can say that he didn't squeeze it. I mean, if he didn't squeeze the trigger, who did?"
Previously, another prop gun specialist, professional armorer Mike Tristano told the BBC that Alec Baldwin was always "professional" and "safe" when he worked with him.
"There has to be circumstances here that we don't know about yet, but whoever the armorer or person handling the guns, and handed that gun to Mr. Baldwin, that's his or her responsibility to check that gun, make sure the rounds are the proper blank rounds and set up the shot to make sure whoever is firing is safe," Tristano said.
"That's their responsibility, not Mr. Baldwin's; he's an actor," he added.