Army Launches Jonathan Pentland Investigation Over Video, Urges Patience
Army officials have called for patience as they launch an investigation into a white sergeant seen shoving a Black man in a viral video.
Jonathan Pentland, 42, a U.S. Army sergeant first class stationed at Fort Jackson, was charged with third-degree assault and battery on Wednesday, according to Richland County Sheriff's Department in South Carolina.
The charges came after Pentland was filmed repeatedly demanding that a young Black man leave a neighbourhood near Columbia and threatening him with violence. At one point, Pentland was seen shoving the young man hard in the shoulder, causing him to almost fall to the ground.
Fort Jackson's commander, Brigadier General. Milford Beagle Jr., said Army officials had "begun our own investigation and are working with the local authorities."
In a statement to Newsweek, Beagle said the U.S. Department of Justice was also looking into the incident.
Fort Jackson's command team and agents from the Army's criminal investigation division were among those "engaged with their professional counterparts and civil authorities to seek the facts," according to Beagle.
"The leaders at Fort Jackson in no way condone the behavior depicted in the video," he added.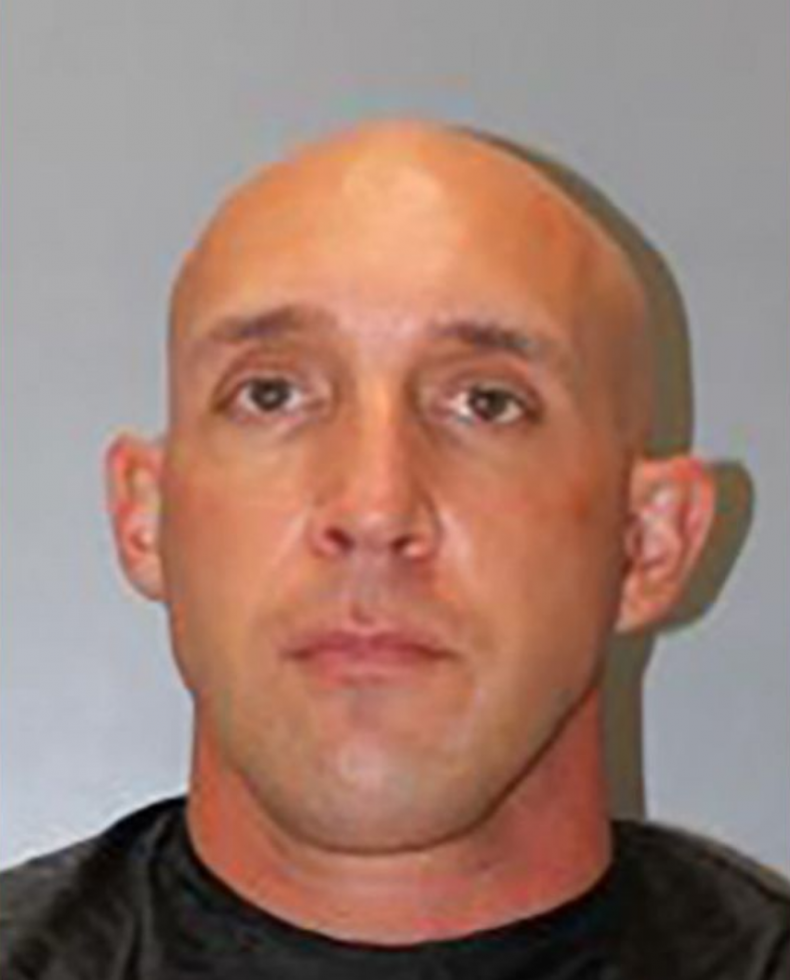 Beagle also asked for patience, as the sheriff's department reported that Pentland and his family had had to move from their home on Wednesday night after it was vandalized by protesters.
"I ask that our communities and leaders exercise a degree of patience, affording Sherriff Lott and law enforcement investigators [time] to account for the full measure of events before, during, and after the incident," he added.
"I remain deeply concerned for the members of our Army family, the young man and his family, and the tensions that activities like this amplify over time; please be patient as facts are determined."
The incident took place in a subdivision of the Summit neighborhood on Monday, according to Shirell Johnson, who posted the three-minute video on Facebook.
The footage, shared thousands of times on social media, starts with Pentland demanding that the young man leave the neighborhood.
Pentland asks him what he's doing in the area and the man replies that he's just walking.
"You either walk away or I'm going to carry your a** out of here," Pentland says at one point. "You're in the wrong neighborhood motherf*****. Get out."
Towards the end of the video, a woman Pentland identifies as his wife can be heard saying the Black man had picked a fight with "some random young lady" in the neighborhood, which he denies.
Johnson said Pentland had also slapped the man's phone out of his hand, cracking it. She added that deputies who responded to the incident only issued Pentland a citation for malicious injury to property.
Johnson did not respond to a message seeking further comment.
After social media users identified Pentland and tagged accounts associated with Fort Jackson, Beagle tweeted: "We will get to the bottom of this ASAP."
According to Pentland's Facebook page, which has since been taken down, he has been stationed at Fort Jackson since 2019.
In a news release, the sheriff's department said that when deputies were sent to the neighborhood on Monday, they were told the young man in the video had allegedly committed two assaults in the area in recent days.
"Those incidents are each being investigated independently," the department said. It added that the man had an underlying medical condition, which might explain his alleged behavior.
The department is "actively working to get him the help that he needs in an attempt to divert him from the criminal justice system," the release added.
At a news conference, Sheriff Leon Lott said the Black man was not a juvenile, but did not identify him. He described him as the "victim" and said the man was "not facing any charges whatsoever."
Lott said the man had been involved in other incidents in the neighborhood prior to the confrontation with Pentland, but added: "None of them justified the assault that occurred."
Pentland was arrested on Wednesday morning, Lott said, and booked into custody. If convicted, he faces up to 30 days in jail and a $500 fine.
Pentland did not respond to a message seeking comment.