Army Paratrooper Killed in Afghanistan Suicide Attack Identified
The Department of Defense released the identity of the soldier who died in Thursday's suicide attack in Kabul, Afghanistan.
Sgt. 1st Class Elis A. Barreto Ortiz, 34, from Morovis, Puerto Rico, was a paratrooper and maintenance control sergeant in the 82nd Brigade Support Battalion, 3rd Brigade Combat Team, 82nd Airborne Division based out of Fort Bragg, North Carolina. Sgt. Barreto was killed when a vehicle-borne improvised explosive device (IED) detonated on September 5 in a suicide attack. The attack also claimed the life of a Romanian soldier.
"With honor and courage, Sgt. 1st Class Barreto answered our nation's call to deploy and serve in Afghanistan," Col. Arthur Sellers, commander of the 3rd Brigade Combat Team said in a statement. "In this most difficult time, his loved ones are now surrounded by a community of love and caring by members of our Paratrooper Family Readiness Group."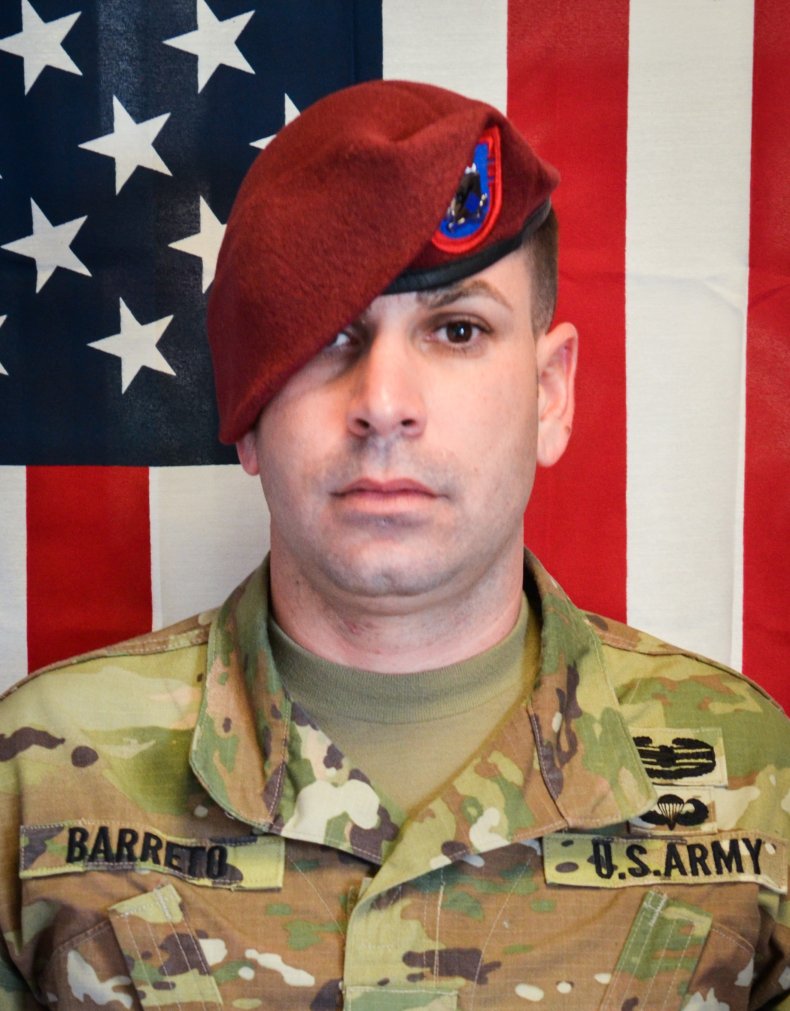 Barreto joined the Army in August 2010, where he started his career in the 259th Transportation Battalion. He later was assigned to the 51st Composite Truck Company as a wheeled vehicle mechanic, and was deployed for nine months to Afghanistan in 2013.
In 2017, he graduated from Airborne School at Fort Benning, Georgia, and was assigned to the 82nd Airborne Brigade Support Battalion in January 2018. Barreto is survived by his wife and children in Cameron, North Carolina.
Sgt. Barreto has received a number of awards and accolades, including the Purple Heart, awarded to soldiers wounded or killed while serving, the Bronze Star, awarded for heroism and the Army Achievement Medal with two Oak Leaf Clusters, awarded for outstanding achievement or meritorious service. The two oak leaf clusters signify that Sgt. Barreto won this award a second and third time as well.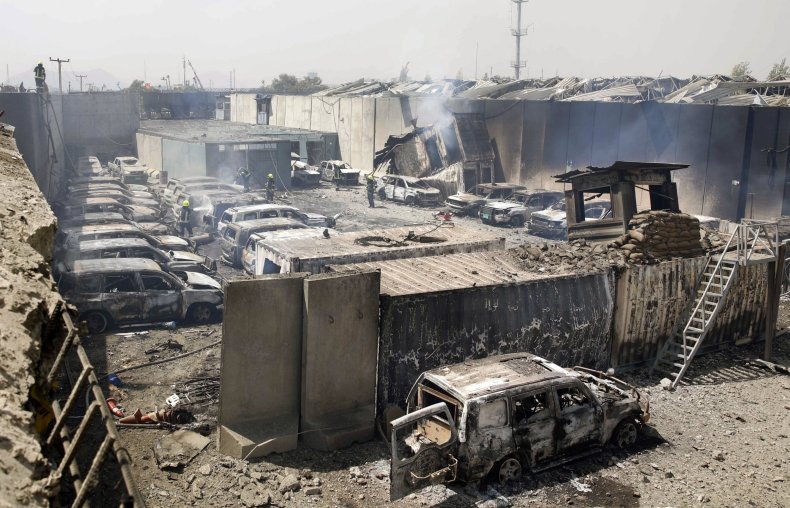 Sgt. Barreto was killed when a powerful car bomb exploded in Shash Darak, Kabul, right outside of an Afghanistan National Directorate of Security checkpoint. The attack also killed a Romanian soldier who was operating on behalf of the NATO-led Resolute Support mission.
The suicide attack was one of three to take place on Thursday. Another car bomb exploded near an Afghan military base in the eastern Logar Province. That explosion killed and wounded 15 civilians, according to the local media center.
That attack led to another blast targeting the U.S. forces who responded to the initial explosion. This attack wounded at least nine U.S. Special Forces soldiers, some seriously. An anonymous Defense Department source told Newsweek that the nine soldiers had been medically evacuated with traumatic brain injuries.