West Point's First Female Cadets Reflect On Historic Ranger School Moment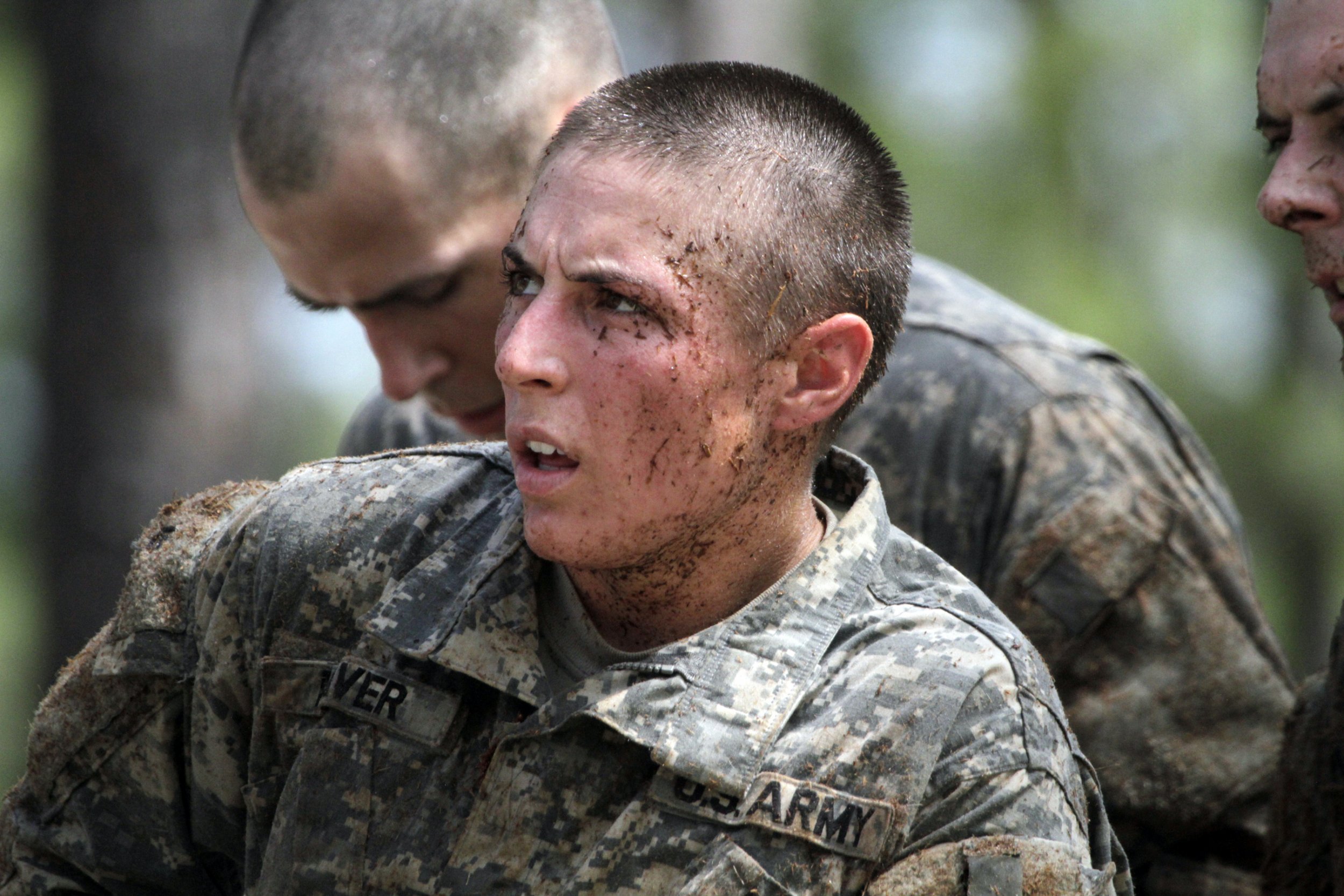 Updated | Sue Fulton arrived at the United States Military Academy at West Point nearly 40 years ago. Her class was the first in the school's history to allow women to enroll. "There were many skeptics, many people who doubted that we could make it through to graduation," she says. "There was some resistance."
"Resistance" is putting it mildly. Male students would pierce the women's pillows and mattresses with sabers and throw condoms at them full of shaving cream, says Donna McAleer, who graduated from West Point in 1987 and wrote Porcelain on Steel: Women of West Point's Long Gray Line. Male cadets would say the women were only there to find husbands.
When McAleer arrived at the school shortly after Fulton graduated, she and her female classmates still endured "constant insidious comments" and other types of disrespect, says McAleer, who also serves on the Defense Advisory Committee on Women in the Services.
"Our desire to be there was no different," McAleer says. "We wanted to get the best education. We wanted the opportunity to develop into the best leaders we could be."
Over time, however, the resistance waned. Fulton says student surveys of those early co-ed classes showed that male students who belonged to "the companies [student groups] that had women had dramatically changed attitudes about whether women could lead, whether women belonged in the Army, whether women belonged at the academy, whether women were good soldiers."
Another milestone for women in the military comes this week, as two women—who also attended West Point—graduate from the Army Ranger School for the first time since the program began in 1951.
"This is such an extraordinary moment," says Fulton, who is chair of the West Point Board of Visitors. "Having these two women meet every challenge, meet every standard, is meaningful for every woman soldier, for every soldier. It's meaningful because it opens the door for the Army to tap the full potential of all its soldiers, including the women."
Certain sections of the military currently remain closed to women, including the 75th Ranger Regiment, a special operations force composed of Ranger School graduates. (Rangers can serve in other units.) The Ranger School class that graduates Friday was the first to permit women. The change was part of a wide reform that then–Secretary of Defense Leon Panetta called for in 2013. "He directed that the Services review all of their positions, and unless they could provide a rationale for excluding women, women would be allowed in all positions effective January 2016," Fulton says, "so this pilot program at Ranger School is part of that evaluation."
Panetta's call for change was a "landmark decision," says Tanya Biank, author of the 2014 book Undaunted: The Real Story of America's Servicewomen in Today's Military. "These two women proved that they had the physical strength to get through Ranger School. I think women already possessed the mental strength to get through something grueling like that," says Biank, adding, "These women had to meet the exact same standards as the male soldiers."
"This makes the Army stronger," says Fulton. "This moves the Army forward."
This article has been updated to include additional comments by Sue Fulton.