Arnold Palmer, Golf Icon, Dies At 87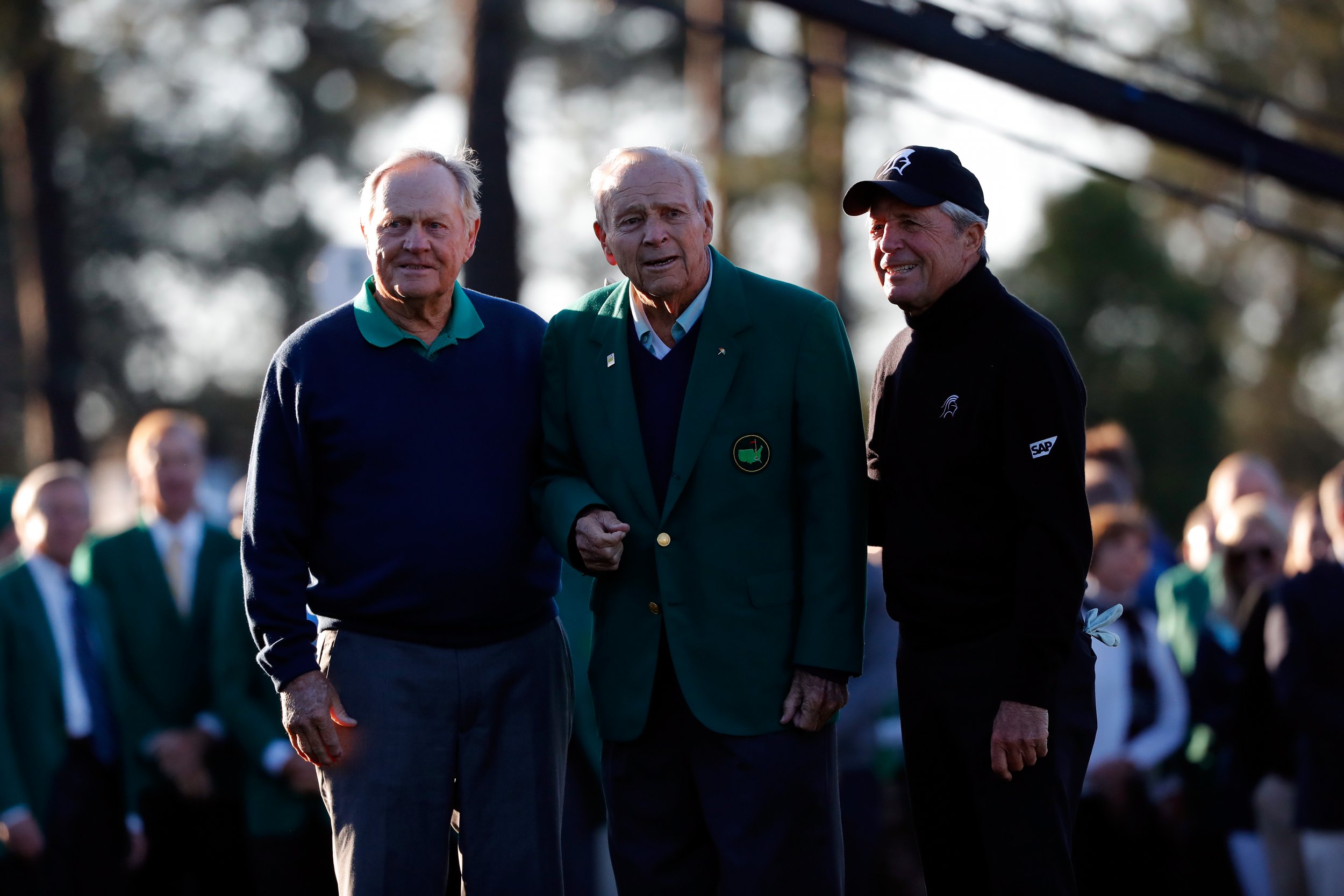 Arnold Palmer, one of professional golf's iconic figures, died aged 87 on Sunday evening in Pittsburgh, Pennsylvania.
NBC reported the cause of death as heart failure. Palmer was in a Pittsburgh hospital awaiting heart surgery when he passed away.
The Pennsylvania native was widely credited with popularizing golf in the 1960s, bringing the game into mainstream consciousness in the United States.
He won seven majors, including the British Open twice, in 1961 and 1962. Along with Jack Nicklaus, his fellow American, and South African Gary Player, Palmer formed one of golf's 'Big Three' figures who dominated the game up until the mid-1970s.
Palmer's successes, and commercial savvy—he had a drink of iced tea and lemonade named after him—helped him become the first man in golf to earn $1 million.
In a statement, Nicklaus said Palmer "transcended the game of golf," calling him an "icon and legend."
"We were great competitors, who loved competing against each other, but we were always great friends along the way. Arnold always had my back, and I had his. We were always there for each other. That never changed," Nicklaus wrote.
"He was the king of our sport and always will be."
Arnold Palmer, Golf Icon, Dies At 87 | Sports