Arnold Schwarzenegger Slams Trump's Budget: Why Are You Taking Money 'From the Poor Little Kids?'
Former Republican California Gov. Arnold Schwarzenegger on Tuesday condemned Donald Trump's fiscal 2020 budget proposal and urged the president to reconsider taking money away "from the poor little kids" to give to the "rich folks."
The Trump administration unveiled its 2020 budget on Monday, which includes cutting domestic spending on education and environmental protection to make room for more defense funding and expanded U.S. immigration enforcement initiatives.
"President @realDonaldTrump, we need to talk about your decision to cut after-school programs from the budget," Schwarzenegger posted on Twitter, alongside a short video.
"President Trump, I have a question," the former governor said in the clip. "Why do you take $1.3 billion from after-school programs in your 2020 budget when you go and do tax reforms, which is gonna cost the taxpayers $500 billion every year?"
"Why give it to the rich folks and take it away from the poor little kids? It doesn't make any sense," he added. "Maybe that's what you did at the Trump University and stuff like that but doesn't make any sense normally. So, put it back in, okay?"
The $4.75 trillion budget plan, sent to Congress on Monday, calls for a nearly five percent increase in military spending and $8.6 billion for funding 700 miles of barriers on the southern U.S.-Mexico border. Acting White House budget chief Russell Vought said the proposal involves $2.7 trillion worth of cuts over a decade, the largest the country has ever seen.
Although the proposal does provide some insight into the Trump administration's priorities, it will likely have no real effect on spending because Congress, who controls actual spending levels, is expected to reject it. Democratic leaders in both the House and Senate have condemned the budget as "dead on arrival." Even when Republicans controlled both chambers, Trump's budget proposals have had a tough time attracting support in previous years.
Senator Patrick Leahy (D–Vt.), who's also the vice chairman of the Senate Appropriations Committee, said the budget "is not worth the paper it is printed on."
Schwarzenegger, a prominent Trump critic, has posted numerous videos to Twitter in recent years of himself criticizing the president. Last July, the former Hollywood actor, called Trump "a little wet noodle" and "little fanboy" of Russian President Vladimir Putin following the two leaders' joint press conference in Helsinki, Finland.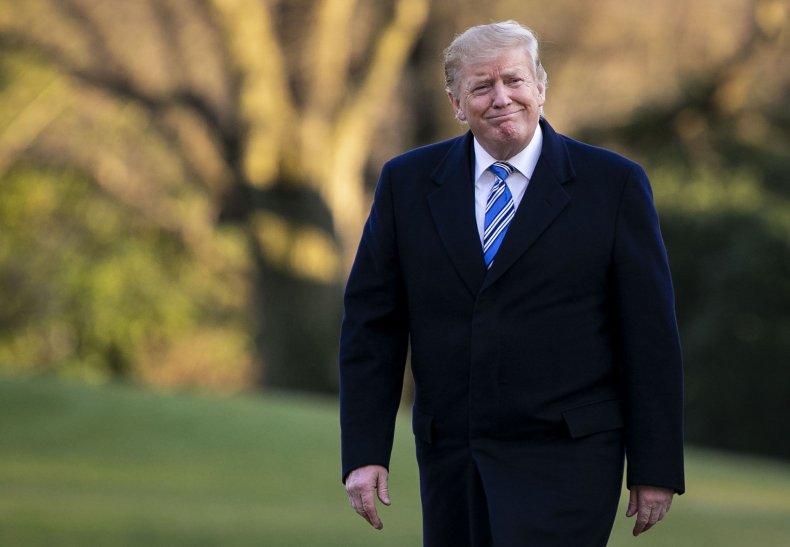 Arnold Schwarzenegger Slams Trump's Budget: Why Are You Taking Money 'From the Poor Little Kids?' | U.S.