Arsenal vs. Tottenham: Five Reasons Why Spurs Won't Win The North London Derby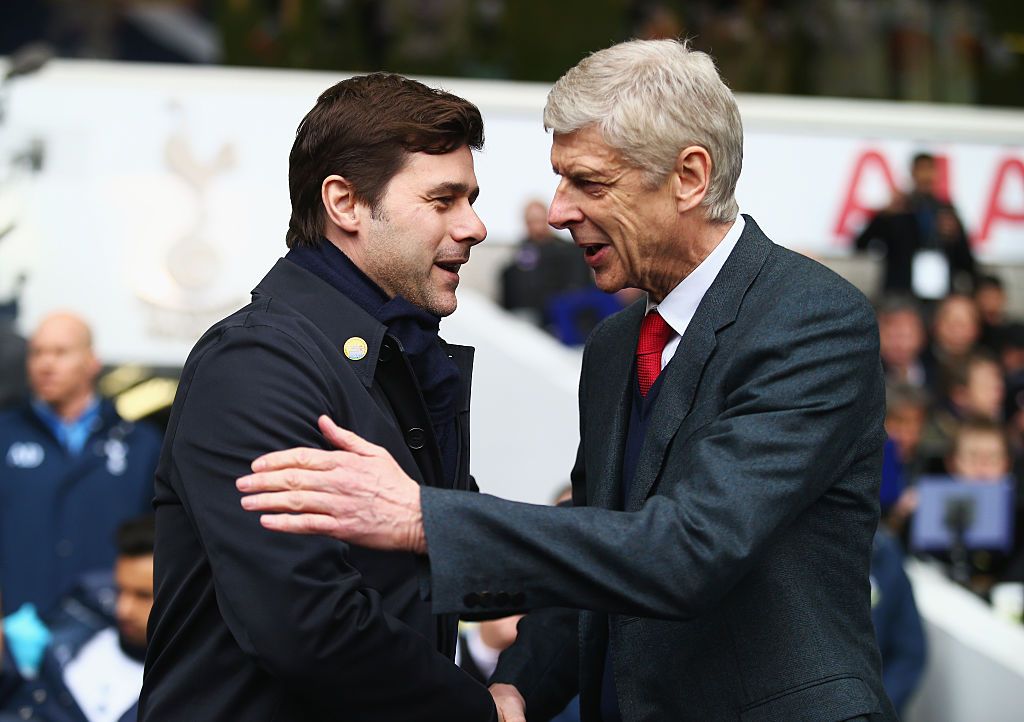 The pendulum in north London has almost completely swung. From right to left; red to lilywhite. Arsène Wenger's Arsenal to Mauricio Pochettino's Tottenham Hotspur.
Pochettino is the manager every club wants and every player wants to play for, while the strength of Wenger's legacy crumbles season by season. Tottenham has the elite squad. Newspaper inches leading up to Saturday's north London derby will commission combined XIs that will be dominated by Spurs players.
The rise of Harry Kane and Dele Alli has meant that both have been linked with Spain's two giants, Real Madrid and Barcelona, but both players look more than content under Pochettino's wing. Arsenal, meanwhile, is turning into a stepping stone, players passing through as they aspire to greater achievements.
But all of the above by no means guarantees victory for Spurs in the first meeting of the old rivals this season. In fact, Newsweek digs deep to find five reasons why Arsenal can be victorious on Saturday:
Fortress Emirates
It will, perhaps, please both teams that this game is taking place at the Emirates Stadium. Tottenham is swiftly banishing any thoughts of Wembley Stadium, its temporary home, being a hoodoo to the team after winning the past two games at the national stadium. But Arsenal will certainly be happy this game is at home, for the Emirates has become something of a fortress. Wenger's team has not lost at home since March, 17 games ago. Although that was a 5-1 humbling by Bayern Munich, Arsenal tend to enjoy those home comforts.
Related: Arsene Wenger is already making plans for life after Arsenal
Spurs Don't Like Going to Arsenal
Of the past 32 north London derby matches held at Arsenal's ground, Tottenham has won only twice. The most recent victory was seven years ago, in November 2010, when Spurs came from 2-0 down at half-time to win 2-3 with Gareth Bale, Rafael van der Vaart and Younes Kaboul scoring. Marouane Chamakh started up front for Arsenal on that day. Prior to then, you have to go back to May 1993 for Spurs's last win at Arsenal. Teddy Sheringham opened the scoring and John Hendry scored twice in a 3-1 win at Highbury. Christian Eriksen was a year old while Mrs. Kane was seven months pregnant with her son, Harry.
Harry Kane's *Dreadful* Goal Drought
Spurs chairman Daniel Levy must be considering whether to cash in on Kane. The "striker" has gone two games without a goal. That's a pitiful 234 minutes without hitting the net; 14,040 seconds without beating a goalkeeper. Sure, he may have scored 17 goals in 18 games this season, a record that would raise the eyebrows of Lionel Messi, but Kane has failed to score in four of the past five games for Spurs. He has probably forgotten how to celebrate by now. So of course that woeful run won't end at the Emirates Stadium on Saturday, when the pressure is on and Tottenham really need him. It just wouldn't, would it?
Injury worries at Tottenham
Who knows whether Kane will even be fit to play? Or Alli. Or Harry Winks. All three had to withdraw from the England squad over the past week to face Germany and Brazil due to injury. But all three were back in training over the past few days and are, of course, now likely to feature in the derby. Lucky, that.
Wenger Still Believes
Most important of all, Wenger still believes Arsenal is the dominant force in north London. After falling out of the Champions League and failing to finish above Spurs for the first time ever in the Premier League last season, Wenger was asked whether his team was the underdog this time round. "No, not at all," he said, as quoted by the BBC. "Tottenham are a good side but we have the quality to win this game and that's what we want to show." And the evidence before you goes to show they can and, of course, will. Maybe.