Arsenal Transfer News: Arsene Wenger in Market for Talented Nigerian Duo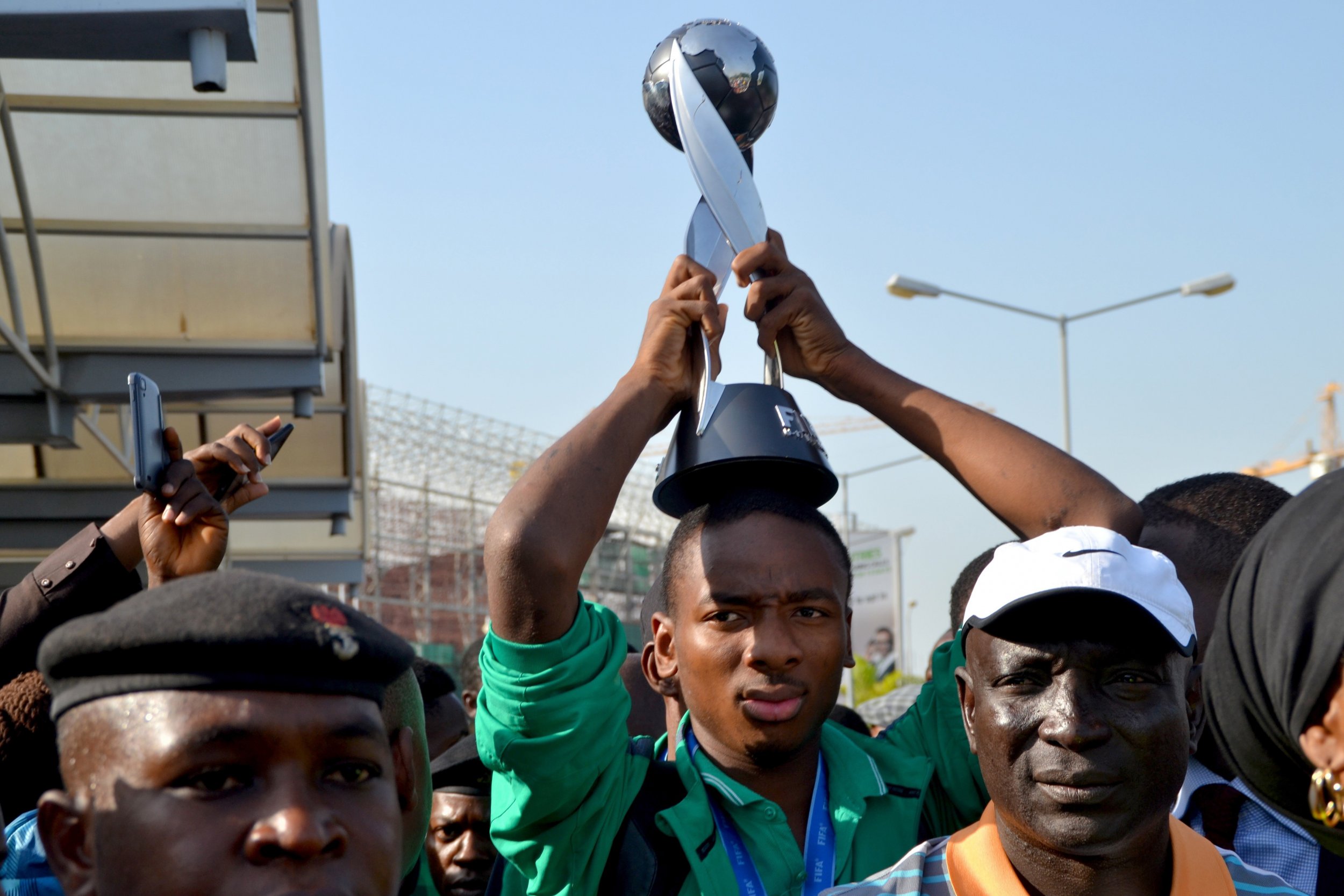 Arsenal manager Arsene Wenger has pursued a policy of buying talented young players ever since he joined the club in 1996.
And that drive to find the world's brightest youth footballers shows no signs of stopping, with reports that Wenger may be close to finalizing a deal for Kelechi Nwakali and Samuel Chukwueze, two Nigeria under-17 prospects.
ESPN and Sky Sports both report that Arsenal is ahead of Manchester City in the race to sign Nwakali and Chukwueze, despite the fact that Nwakali's brother Chidiebere already plays for Manchester City.
So what would Arsenal be gaining if it succeeds in signing the duo? Newsweek profiles Nigeria's two burgeoning talents.
Kelechi Nwakali
Nwakali first truly came to prominence at the FIFA Under-17 World Cup in Chile in 2015, with several dominant performances that helped Nigeria to retain the trophy it won in the UAE in 2013.
A tall, rangy midfielder, Nwakali is the Nigeria Under-17 captain — a position that suggests uncommon maturity for one who was only born in 1998.
He needs to fill out physically — of course, he is still a boy growing into a man's body — but already he has a fine range of passing, short and long, and perhaps more importantly he is genuinely two-footed, as the videos below show. In one, he strikes a sweet free-kick with his left foot, and in the other he repeats the trick with his right. Wenger will not sign a player who lacks technical ability. That is not a worry with Nwakali.
Samuel Chukwueze
Less is known about Chukwueze than the more illustrious Nwakali, although the incidental details around his career are intriguing. Like Nwakali, Chukwueze is represented by Stellar Group, the agency that looks after Real Madrid's Welsh superstar Gareth Bale.
Chukwueze is a midfielder, like Nwakali, who scored three times in the 2015 FIFA Under-17 World Cup. He told FIFA.com in October 2015 that he models his game on Arjen Robben, the Netherlands and Bayern Munich winger, and that style was in evidence as he scored two goals following mazy dribbles in a 5-1 victory over host country Chile in that World Cup.
No young player signing for a major English Premier League club is ever guaranteed to become a roaring success á la Cristiano Ronaldo. Still, Arsenal fans have a right to be excited should the club snap up two of world football's most exciting young players.