Arsene Wenger: Arsenal Manager Rivals Jose Mourinho For Top Defensive Transfer Target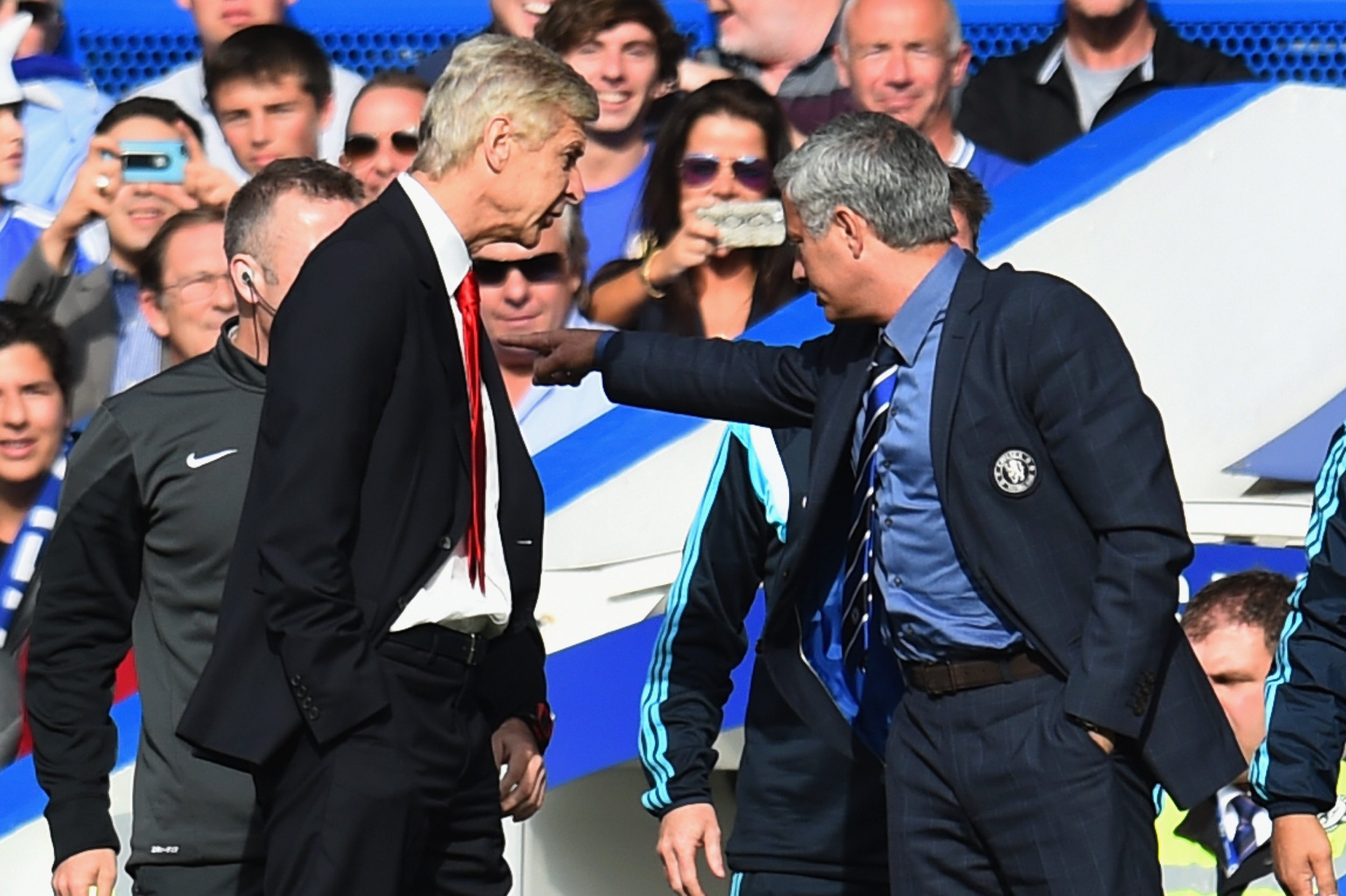 Could Arsene Wenger and Jose Mourinho's search for a defender lead the bitter rivals to the same destination?
The Arsenal manager knows he needs a central defender, with his team's weakness in that area shown up during a 4-3 defeat to Liverpool at Emirates Stadium on Sunday.
And according to ESPN, Wenger may now turn to Southampton's Jose Fonte in an attempt to solve his defensive crisis.
Fonte, 32, was in excellent form for Southampton last season and he would provide a fine stop-gap while Wenger attempts to find a longer-term replacement for his defense.
Wenger's problem, though, may be Mourinho-sized as the Manchester United manager is also keen on bringing Fonte to Old Trafford.
A move to Old Trafford would have obvious appeal for Fonte, who has never played for one of Europe's elite clubs and is approaching the twilight of his career. At United, there would also be the prospect of linking up with fellow Portuguese Mourinho, something Fonte is understood to be keen on.
A transfer to Arsenal, of course, would have the same star appeal, if not quite as many clear incentives. Claude Puel, the Southampton manager, said on Wednesday there was a "good chance" Fonte would play against Mourinho's United on Friday evening at Old Trafford, in an attempt to dampen speculation.
Still, if either Wenger or Mourinho wants this transfer to happen, it is difficult to see Fonte playing the rest of this season on England's south coast.