Arsenal News: Manchester United Legend Blasts Arsene Wenger Team As 'Weak'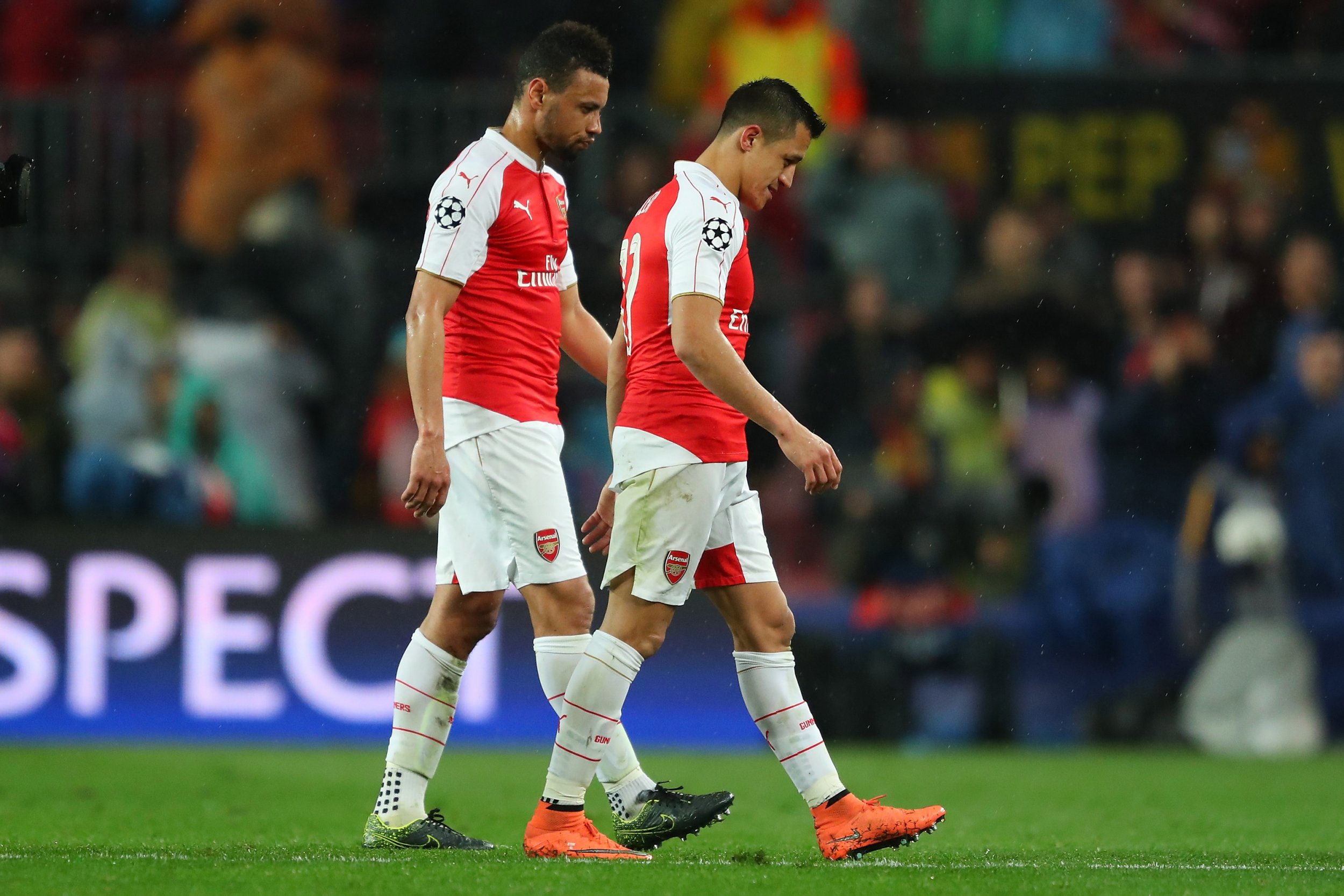 Former Manchester United midfielder Roy Keane launched a scathing tirade against Arsenal's players after the club was knocked from the UEFA Champions League by Barcelona at Camp Nou on Wednesday night.
Keane, a veteran of battles against Arsenal during its pomp when it was captained by an equally fearsome adversary in Patrick Vieira, accused Arsenal of "weakness" and only turning up mentally for certain games.
"They've got a weak group of players, who can't seem to lift themselves for certain games," Keane said following the game in his role as a pundit for ITV.
"A lot of pressure seems to have got to them over the past few months. For players at Arsenal football club, if you can't deal with the pressure, well you shouldn't be there."
Arsenal produced a spirited performance in Camp Nou, equalizing Neymar's goal in the second half with a fine finish from Mohamed Elneny, only for Luis Suarez, with his 17th goal in 14 games, and Lionel Messi to make the tie comfortable for Barcelona.
"Tonight, the damage was already done in the first game. There's no shame in losing 3-1, sure. The effort was there, Barcelona had switched off.
"But it must be hard for the manager and for the supporters when they see the players lifting it for certain games but then can't do it for Watford at home or Swansea at home. They're cheating the supporters in that sense."
Arsenal went out of the FA Cup to Watford on Sunday at Emirates Stadium, and it is also 11 points behind Leicester City in the English Premier League title race.