A$AP Rocky Charged With Aggravated Assault, Will Stay in Swedish Jail
Swedish prosecutors have charged the rapper A$AP Rocky with assault in connection with a street brawl following a concert in Stockholm.
In a case that has received considerable social media and political attention, the 30-year-old musician and producer from New York, real name Rakim Mayers, has been in jail since his arrest on July 3, three days after the incident took place.
Video footage posted on social media shows the altercation. The rapper says he was acting in self defense, claiming two men harassed and followed his entourage.
On Thursday morning the Swedish prosecutor's office said the rapper was charged with aggravated assault and is to remain in custody pending trial, Sky News reported.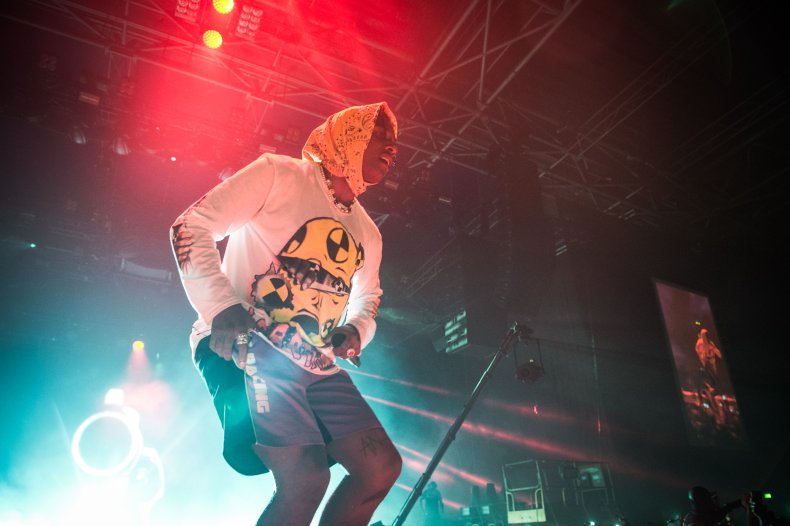 Celebrities have been rallying to the rapper's support following reports that he was in solitary confinement and suffering from a "lack of access to life-sustaining food as well as unsanitary conditions."
Among his backers are reality TV star Kim Kardashian West who tweeted her thanks for the political support he was getting from Jared Kushner, President Donald Trump's son-in-law. Trump is aware of the rapper's plight, contacting Sweden's Prime Minister Stefan Lofven to assure him that the rapper was not a flight risk.
More than 620,000 people have signed an online petition called #JusticeForRocky and posters around the Swedish capital carry the legend "Free A$AP Rocky ASAP," Agence France Presse reported.
Other musicians have also backed him, including Post Malone, Sean "Diddy" Combs, Nicki Minaj, Meek Mill and Justin Bieber.
The rapper's mother, Renee Black, told TMZ on Wednesday: "I feel like Sweden is making an example out of him and it's so unjust, but yeah, they're making an example. I don't wanna pull the race card, but that's what it's looking like. If it walks like a duck and it quacks like a duck, then it's a duck," she added.
A date has not been set for trial. Assault carries a maximum penalty of two years in jail in Sweden.
A$AP Rocky was a member of the hip-hop group A$AP Mob, from which he adopted his stage name. He came to the attention of Sony in 2011 with the mix-tape Deep Purple, which was followed by the street album Live.Love A$AP.
The album Long.Live.A$AP was released in 2013 and went to number one on the Billboard 200 in its first week. His second album, At Long Last A$AP also debuted at number one. He is also a music producer, operating under the pseudonym Lord Flacko.