Asia Flight Prices Drop as Coronavirus Fears Discourage People From Traveling
Airlines have been struggling to fill plane seats for flights to Asia, with fears over the coronavirus deterring people from traveling. Some carriers are offering lower fares to various major cities in Japan, Thailand, Singapore, and South Korea.
The deadly virus, first identified in Wuhan city in the Hubei province of China, has now infected 74,280 people and killed 2,006 in China as of February 19, according to the latest report by World Health Organization (WHO). The virus also spread to 25 countries outside China, with 924 confirmed cases and 3 deaths.
Several U.S. airlines, including United, Delta, and American Airlines, have temporarily suspended flights to China amid the ongoing outbreak and have offered travel waivers for those affected, including those traveling on flights to Beijing and Shanghai. The U.S. State Department issued a Level 4 travel advisory, its highest level, for China, which says: "Do Not Travel" to the country.
Some Asian carriers, including Cathay Pacific, China Southern, China Eastern, and Xiamen Air, have offered reduced prices for flights to Asian capitals, such as Tokyo, Bangkok, and Seoul, from major U.S. hubs including New York City, Los Angeles, Chicago, and Boston.
Return flights to those Asian cities are listed around $460 for select dates in March and April, according to travel booking websites including Expedia, Travelocity, and Skyscanner.
Singapore Airlines and SilkAir (a subsidiary of Singapore Airlines) announced it "will temporarily reduce services across our network due to weak demand as a result of the Covid-19 outbreak," in a statement on Tuesday.
The affected destinations include selected services from March through May in Asia including Tokyo, Seoul, Busan in South Korea, Taipei, and Jakarta.
Singapore Airline services have also been reduced across various cities in the U.S. (New York, Los Angeles, and Seattle) and Europe (London, Paris, Copenhagen, and Dusseldorf).
"We will continue to monitor the situation and make further adjustments as necessary. Affected customers will be notified and re-accommodated onto other flights," the airline said.
Australian carrier Qantas also announced it would reduce its flight capacity to Asia by 16 percent until the end of May, with flights to China, Hong Kong, and Singapore being affected, the airline state in a statement on Thursday.
JetStar, a subsidiary of Qantas, will also cut its Asia flight capacity by 14 percent by the end of May, affecting service to Japan, Thailand, and flights within Asia.
Qantas reported the impact of the coronavirus has cost the airline between $66 million and $99 million, according to the statement.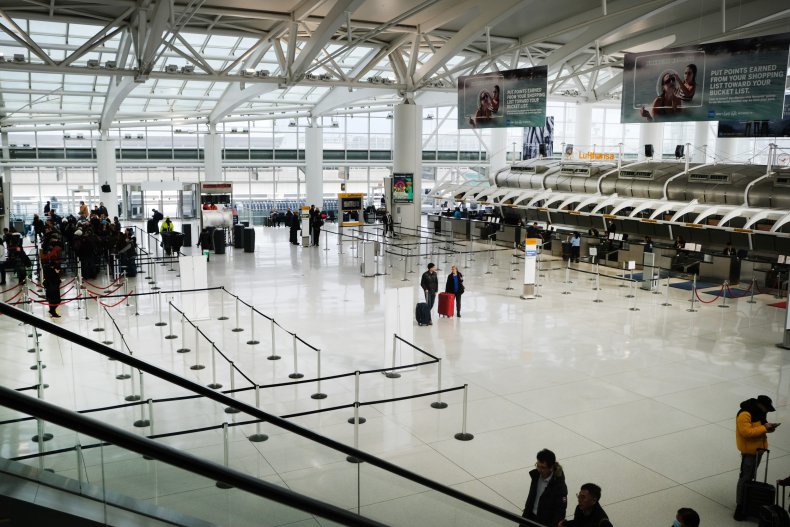 Earlier this month, the State Department issued a Level 2 warning for Hong Kong and Macau, which advises U.S. citizens to "Exercise Increased Caution."
"The Hong Kong government has reported cases of the novel coronavirus in its special administrative region, has upgraded its response level to emergency, its highest response level, and is taking other steps to manage the novel Coronavirus outbreak," the State Department notice said.
Macau also reported cases of the virus and, "In an effort to contain the novel coronavirus, the Macau government has placed restrictions on entry to its special administration region on individuals who have been to Hubei Province, China within the previous 14 days and may quarantine those they believe could have been exposed to the coronavirus," the State Department advises.
The department has not issued any elevated travel warnings to other countries in Asia, including for Japan, South Korea, Singapore, and Thailand.
The graphic below, provided by Statista, illustrates the spread of the COVID-19 virus as of February 20.