Assad Says Aleppo Must Be 'Cleaned' As Siege of City Continues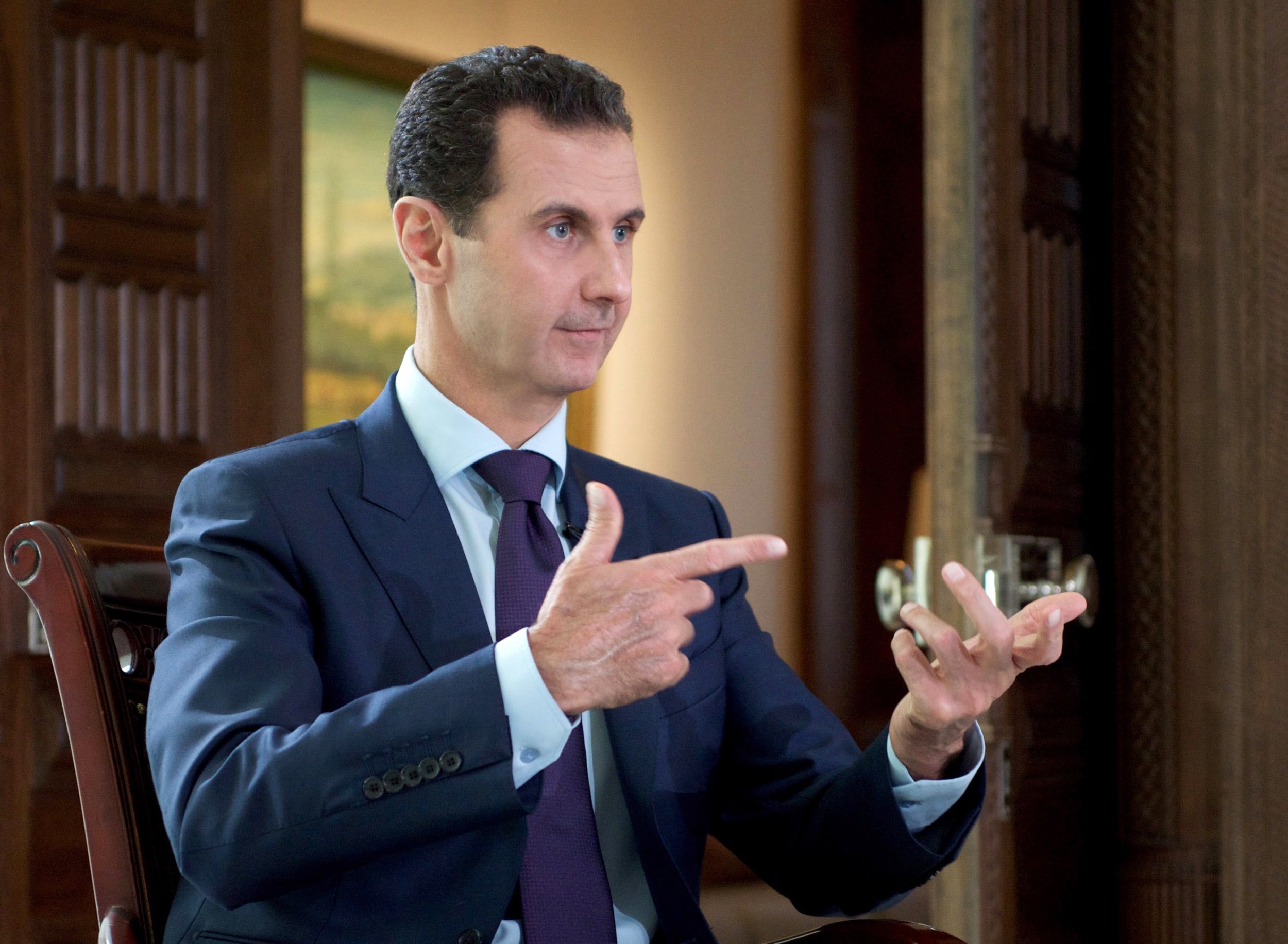 Syrian President Bashar al-Assad has said that Aleppo needs to be cleaned of "terrorists" in order to capture the city and use it as a springboard to capture other areas of the country and secure victory in the five-year-long conflict.
In a rare interview with Russia's Komsomolskaya Pravda, Assad said that the capture of the city, where some 250,000 people remain in the rebel-held east, would be vital to winning the protracted battle against his opponents.
His comments came as rescue workers reported increased regime and Russian bombardment on the city, killing more than 150 civilians this week.
"It's going to be the springboard, as a big city, to move to other areas, to liberate other areas from the terrorists. This is the importance of Aleppo now," Assad said.
"You have to keep cleaning this area and to push the terrorists to Turkey to go back to where they come from, or to kill them. There's no other option. But Aleppo is going to be a very important springboard to do this move."
He also took aim at the United States for its support of the opposition and groups that his government considers to be extremists.
"What we've been seeing recently during the last few weeks, and maybe few months, is something like more than Cold War," he said.
"I don't know what to call it, but it's not something that has existed recently, because I don't think that the West and especially the United States has stopped their Cold War, even after the collapse of the Soviet Union."
Assad's forces have encircled eastern Aleppo, continuing to lay siege to thousands of civilians and preventing any entry of humanitarian aid, while Russia has continued its airstrikes in support of Assad. Several countries and rights groups have accused Damascus and Moscow of war crimes in its bombardment of the city.
Russian Foreign Minister Sergei Lavrov and his U.S. counterpart John Kerry are to meet in Switzerland Saturday as negotiations continue about how to bring an end to the conflict.
It will be the first meeting between the pair since Washington canceled diplomatic talks with Russia over Syria following the bombing of a U.N. aid convoy near Aleppo last month. Both Britain and the U.S. held Russia responsible for the incident.