'Assassination of Gianni Versace' Episode 2 Fact vs. Fiction: What 'American Crime Story' Got Right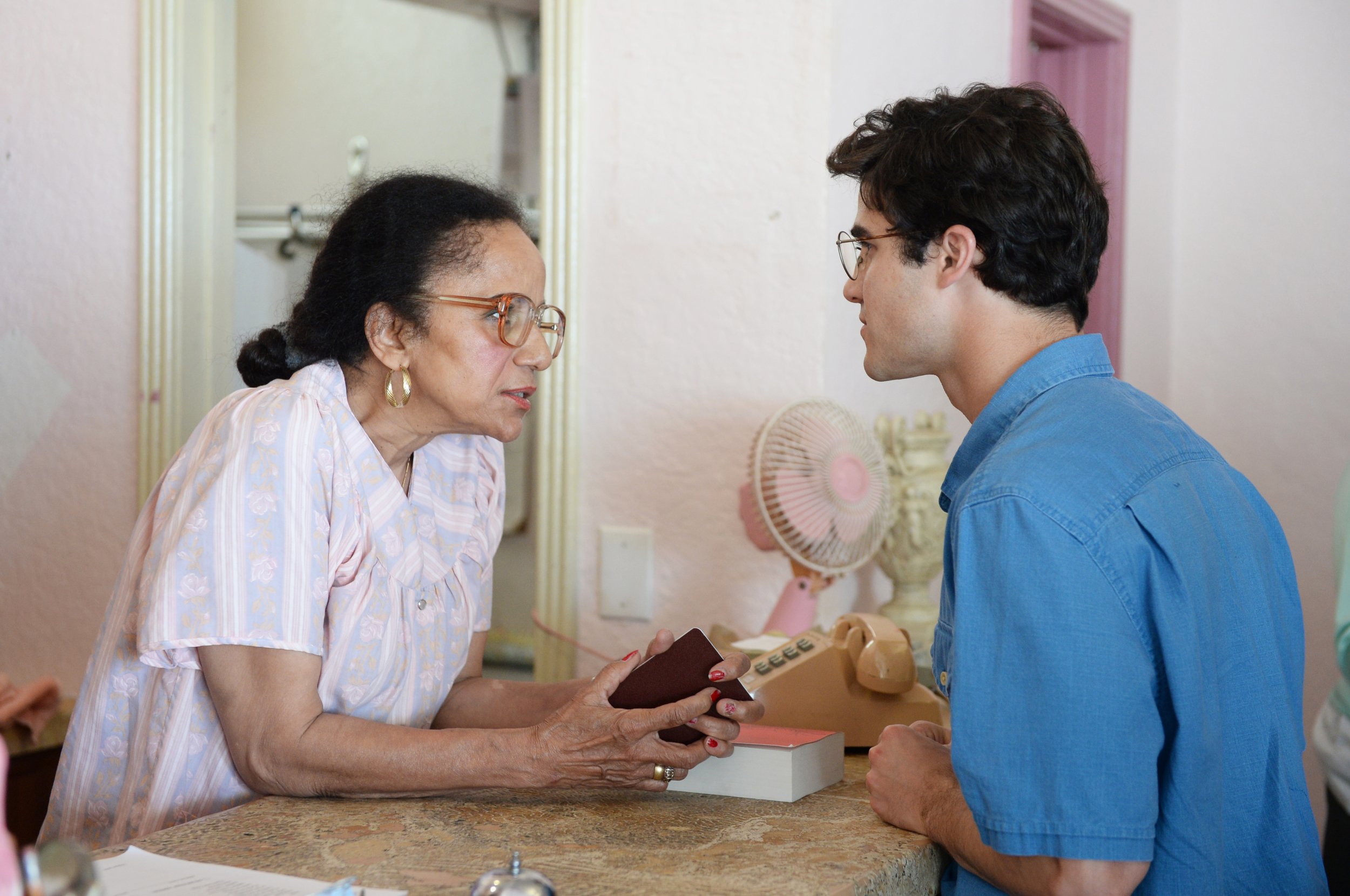 Last week's premiere of Ryan Murphy's latest American Crime Story, The Assassination of Gianni Versace, was a bloody affair, with serial killer Andrew Cunanan (Darren Criss) shooting down renowned Italian fashion designer Gianni Versace (Édgar Ramírez) in the very first scene.
This week's quieter episode two, "Manhunt," was about what preceded that event, with writer Tom Rob Smith and director Nelson Cragg focusing on Versace and Cunanan's life prior to the murder. Here's how the episode measures up to reality.
Gianni Versace's HIV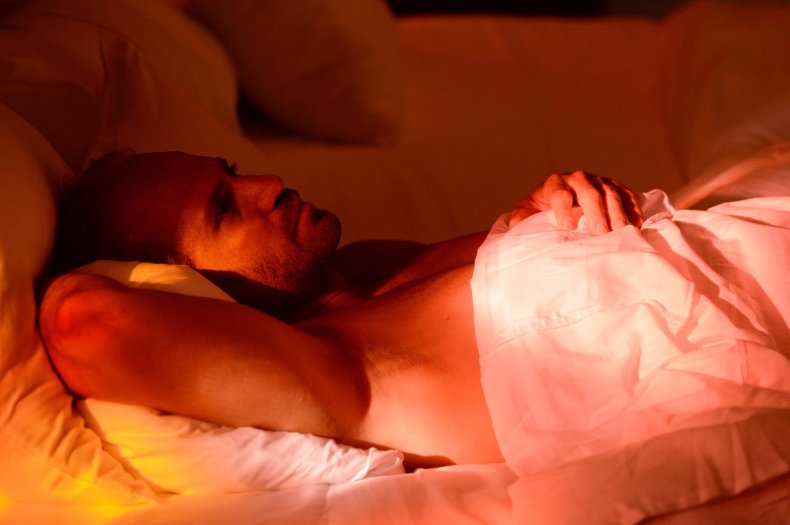 The ten-minute opening scene—which features Versace receiving treatment for HIV three years before his murder—is perhaps the most hotly contested "fact vs. fiction" moment of the series.
According to investigative journalist Maureen Orth, whose book Vulgar Favors is the basis for American Crime Story, Versace was HIV-positive when he died. "I was told on the record by the lead detective on Miami Beach that he had heard from the medical examiner who did the blood work that he was [HIV-positive]," Orth said in a recent interview with The Hollywood Reporter. "And it also goes along with other people who told me that he was very weak at one time and he needed Antonio [D'Amico, his boyfriend] to help him walk, and they came over to his house when he was having breakfast and he had 27 bottles of pills in front of him."
The Versaces vehemently deny the diagnosis, and denounced the FX series as "a work of fiction" because of that. "Orth makes assertions about Gianni Versace's medical condition based on a person who claims he reviewed a postmortem test result, but she admits it would have been illegal for the person to have reviewed the report in the first place (if it existed at all)," the family said in a statement.
Meanwhile, Murphy and series writer Tom Rob Smith stood by Orth's "heavily researched and authenticated non-fiction bestseller" in a counter-statement. Smith told the Hollywood Reporter, "To me if you look at just the facts of his illness, he did get very sick at that time, and he did recover at the time of the new [HIV/AIDS] drug therapy. So it does seem to fit that."
The second Versace sister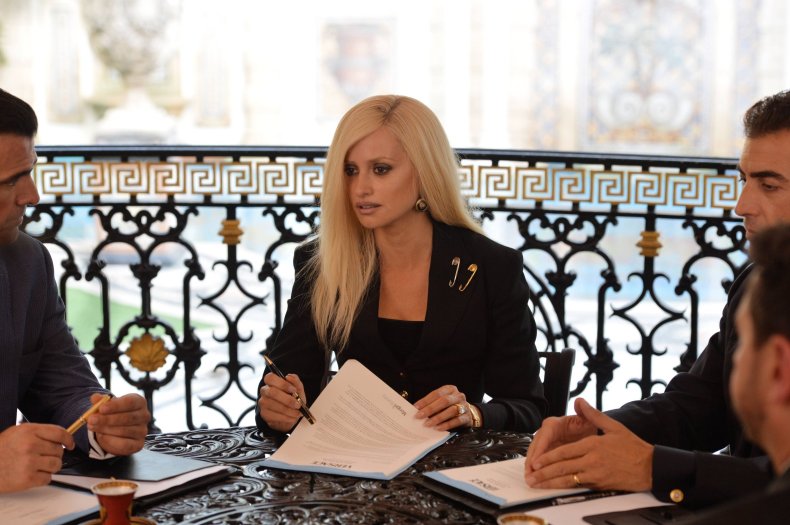 While speaking to his doctor regarding his HIV diagnosis, Ramírez's Versace tells the story of his older sister, Tina Versace, who died at the age of twelve from a tetanus infection. This, we know, is true. Though the Versaces rarely mentioned her, Versarce's younger sister, Donatella, did acknowledge Tina, who she never met, in a 2007 New Yorker interview, saying "Sudden death is frequent in my family."
In American Crime Story, Versace says he was sent away to live with his aunt and uncle while they tried to nurse his sister back to health. He did not learn of her death until he snuck away to visit home again. This account is backed up by 2010 biography of Versace by Wall Street Journal writer Deborah Ball, who interviewed Versace's siblings and friends. However, New Yorker writer Lauren Collins states that Tina died less than 24-hours after a doctor prescribed her the wrong medication for a skinned knee.
Andrew Cunanan on the run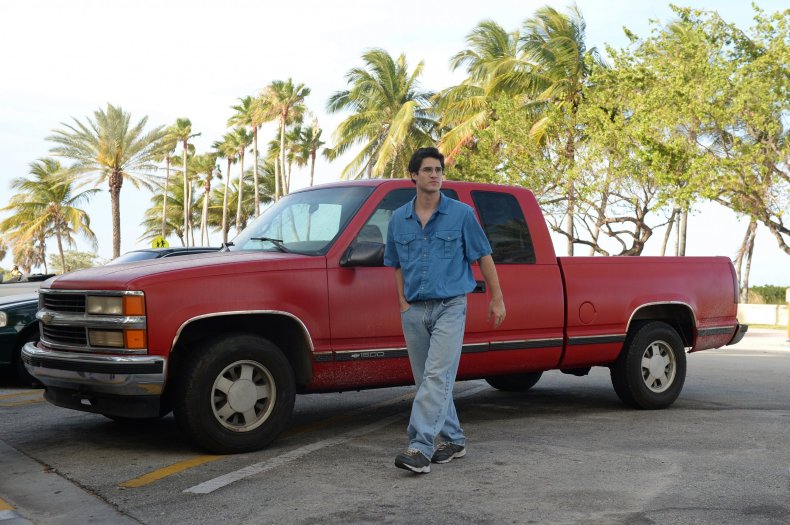 The real Cunanan spent two months in Miami before he murdered Versace on July 15, 1997. At this point, he was already on the FBI's Most Wanted List, after killing his third victim, real estate developer Lee Miglin, in Chicago. (More on that later on in the series.)
It's impossible to know exactly what Cunanan did or said in those months, but there are some details American Crime Story pulled from facts. Cunanan's vehicle, for example—a 1995 red Chevrolet pickup truck—is easy enough to get right, as Cunanan stole it from William Reese, his fourth murder victim, in New Jersey.
Miriam Hernandez
The front desk worker who books Cunanan a hotel room in the series (played by actress Peggy Blow) is a real person, Miriam Hernandez. As the manager of the Normandy hotel where Cunanan lived while in Miami, she worked closely with the police to help find him after Versace's murder. "He was a very good guest," Hernandez said in a 1997 interview with CNN. "You felt good with him. He spoke sweetly. I was never afraid. How can I be afraid of a person who is gentle, who treats me nice, who is educated?"
He used a fake passport to check in, though the name used was not revealed to the press by request of the police. The story of Cunanan switching rooms to an ocean view is also true, though according to CNN, Cunanan requested the switch after a week's stay, rather than less than a day, as Criss's Cunanan does. "He loved the room," Hernandez said.
Ronnie Holston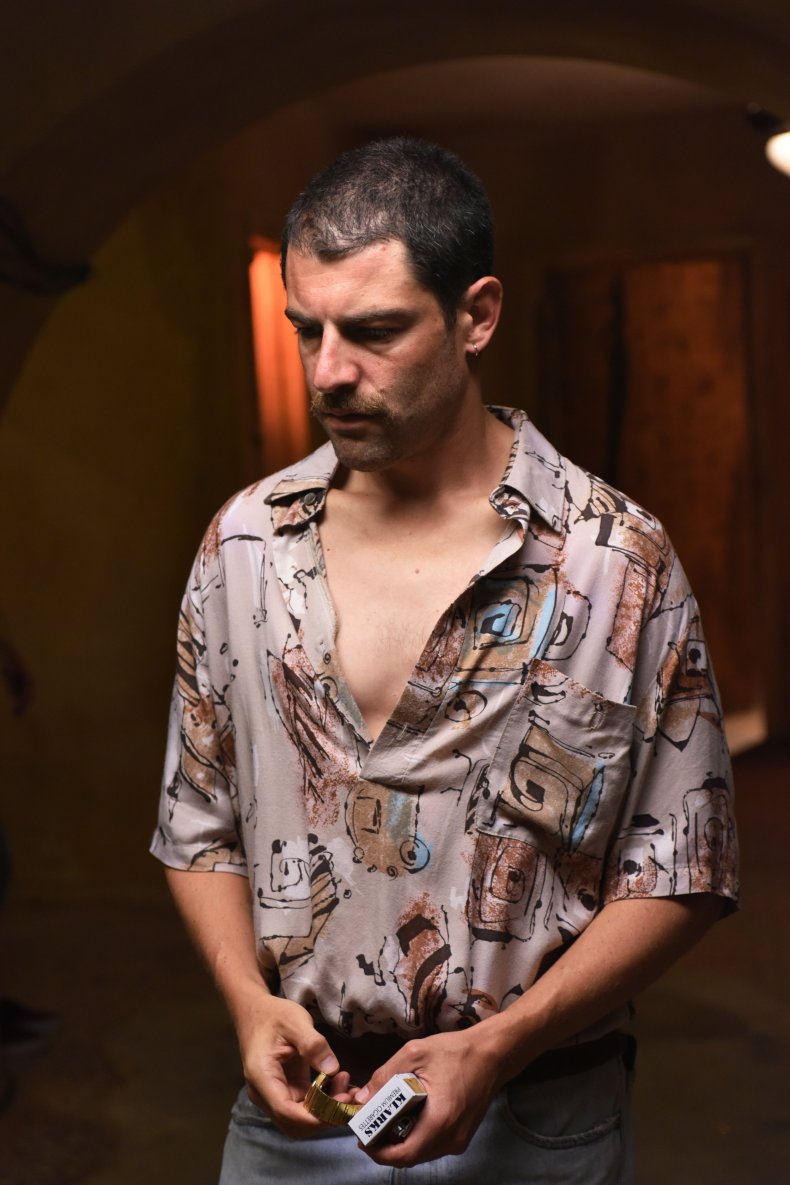 There's no evidence that the real Cunanan ever befriended an HIV-positive drifter while at the hotel, as Criss's Cunanan does with Max Greenfield's character, Ronnie. (Greenfield, better known for the New Girl, is unrecognizable.)
However, Ronnie Holston was a real person: a 43-year-old retired florist who lived at the Normandy Hotel in 1997. According to Holston's interview with CNN, he one asked Cunanan where his truck was from, Cunanan ignored him, and that was the extent of their relationship.
Later, Cunanan incorrectly listed his hotel room number as Room 205 while signing a pawn shop ticket. The room belonged not to Cunanan but to Holston, who claimed he had no idea why the killer would list Room 205 as his own.
The sub shop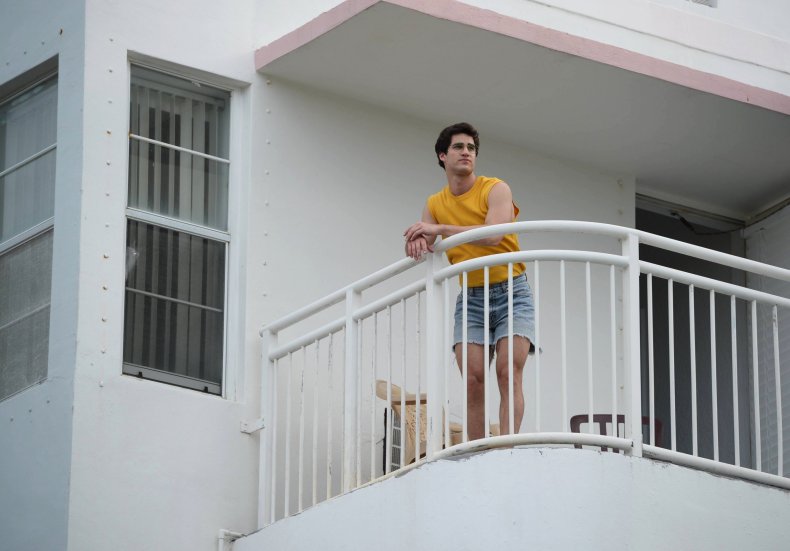 It's true that a sandwich shop employee recognized Cunanan from America's Most Wanted and called 911, and that the police missed him by minutes. "Kenny came into the office looking scared and said that a guy he saw on America's Most Wanted was ordering a tuna combo," shop manager George Leone told the Daily News in 1997.
The pawn shop
Cunanan did use his real name and address while selling a coin at a Miami pawn shop on July 7, 1997. This information was sent to the police, as is required by law to check for stolen goods. The Miami police had that pawn slip for five days before the Versace murder, and, despite his status as FBI Most Wanted, no one recognized his name. This embarrassing slip-up later prompted the Miami police to computerize the city's pawn shops.
The Assassination of Gianni Versace airs Wednesdays at 10 p.m. on FX.