What Is Astroturfing? Alexandria Ocasio-Cortez Deletes Tweet to Make Sure 'Details Are Solid'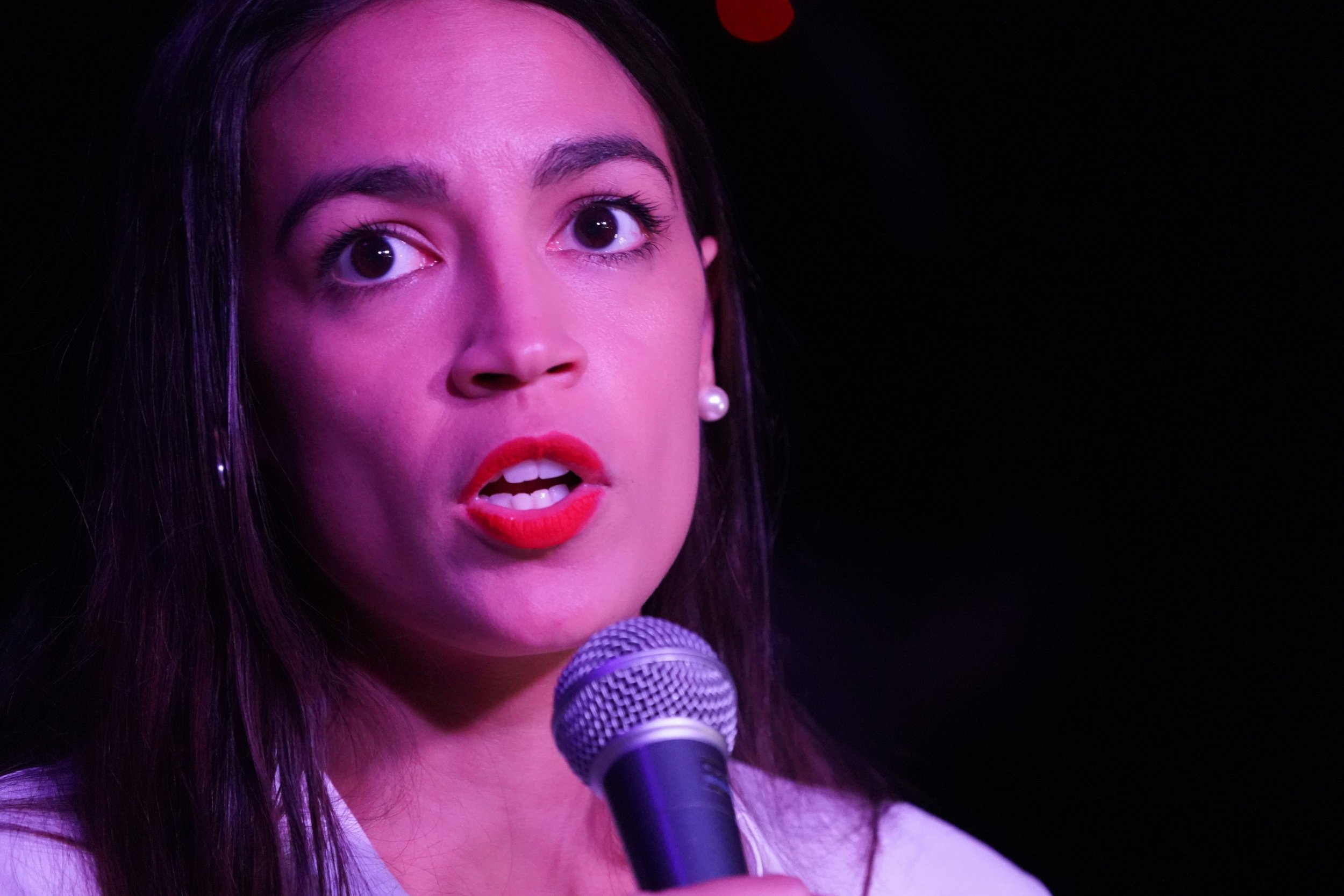 After New York Representative Alexandria Ocasio-Cortez decided to delete a tweet "about astroturfing" on Thursday to make sure her information was "solid," many in the Twitterverse have been left questioning what "astroturfing" is in the first place.
"Heads up–I'm deleting a tweet about astroturfing [because] I want to make sure details are solid," Ocasio-Cortez tweeted on Thursday night, explaining: "Dark $ is hard to track, & the practice of astroturfing to manipulate public opinion is notorious. Want to make sure any comments about it are thorough."
While Ocasio-Cortez did not specify exactly which tweet she was referring to, she had posted a message telling followers: "If you notice a lot more trolls on social media re: politics, it's bc Mitch McConnell's former chief of staff helps run a multimillion-dollar operation to have bot accounts manipulate online discourse. Because we all know how hard they work to make the world a better place." The tweet appears to have been removed from her Twitter timeline since then.
Ocasio-Cortez said she wrote the deleted tweet in response to a post from MapLight political reporter Andrew Perez, who published a tweet discussing the funding for a billboard in Times Square by the Job Creators Network (JCN) bashing Ocasio-Cortez for her part in influencing Amazon's decision to abandon plans to create a headquarters in New York.
"Who's behind the dark money group bashing @AOC in Times Square? Notorious astroturf firm Berman & Co. got $2.5M from the org in 2017. Cavalry LLC, founded by Mitch McConnell's former chief of staff [Josh Holmes], was paid $419K," Perez wrote in a tweet.
Perez did not accuse astroturf firms of being involved with the billboard ad in Times Square.
The MapLight reporter attached a 2017 Return of Organization Exempt From Income Tax form for JCN naming Berman and Company and Cavalry LLC as independent contractors that have received more than $100,000 of compensation from the JCN. The former was listed as having provided media and communications consultancy services to the tune of $2,539,688, and the latter as providing digital consulting and digital advertising services for a total of $419,118.
While the return does show that both companies have previously been paid by JCN for past services, Cavalry LLC spokesperson John Ashbrook told Newsweek the firm did not play a role in the billboard's erection. "Not us," he said, after being asked if the company had any involvement. Berman and Company has not responded to a request from Newsweek on whether it played any part.
What is astroturfing?
While it is not clear which companies might have been specifically involved in JCN's billboard campaign, Ocasio-Cortez's mention of astroturfing has raised questions around what the term actually means.
As the New York representative suggested in her tweet, astroturfing is a practice aimed at manipulating the public opinion, which Merriam-Webster describes as: "Organized activity that is intended to create a false impression of a widespread, spontaneously arising, grassroots movement in support of or in opposition to something (such as a political policy) but that is in reality initiated and controlled by a concealed group or organization (such as a corporation)."
Citing a 2007 article from New Scientist, Merriam-Webster notes that "classic" astroturfing seeks to disguise an orchestrated campaign as a reflection of a burgeoning public opinion.
According to the New Scientist, the term appears to have been coined in 1985 by then Texas Senator Lloyd Bentsen after he received a surge of letters about legislation on insurance that appeared to have "originated" with insurers themselves.
Another description of the term describes astroturfing specifically in reference to how the practice is used online, such as public interest groups flooding inboxes with emails coming from a single source using different accounts in order to create the appearance of a rise in a public opinion.
Ultimately, the goal of astroturfing is to influence public opinion by consciously creating the impression of a grassroots movement, such as the grassroots movement that propelled Ocasio-Cortez to election victory in the November midterm elections.
The deleted tweet followed Ocasio-Cortez suggesting that the billboard was not a reflection of the opinion of real New Yorkers.
Ocasio-Cortez touched on the issue in a tweet this week, remarking that the billboard, which reads "Thanks for nothing, AOC," and blames the representative for "25,000 lost jobs, $3 billion in lost wages" and "$12 billion lost in economic activity for NY," was put up in Times Square "tells you this isn't for/by NYers."
Correction (02/22/19, 3.15 p.m. ET): This story originally suggested that Andrew Perez was accusing astroturf firms of being behind the billboard in Time Square. Perez drew no such conclusion. This has been corrected.