Atlanta Riot Fears Grow over Police Shooting of Manuel Esteban Paez Teran
Fears of riots in Atlanta continue to grow with Georgia Governor Brian Kemp declaring a state of emergency following the shooting of a protester.
On January 26 Kemp activated 1000 National Guard Troops in response to protests and violence in the city.
The protests follow on from the shooting of activist Manuel Esteban Paez Teran on January 18 at Intrenchment Creek Park, a planned site for the Atlanta Public Safety Training Center, a location critics have named "Cop City."
Teran was killed by law enforcement after authorities said he had shot and wounded a Georgia state trooper during a planned multi-agency operation to remove protesters from the area, according to a CBS News report.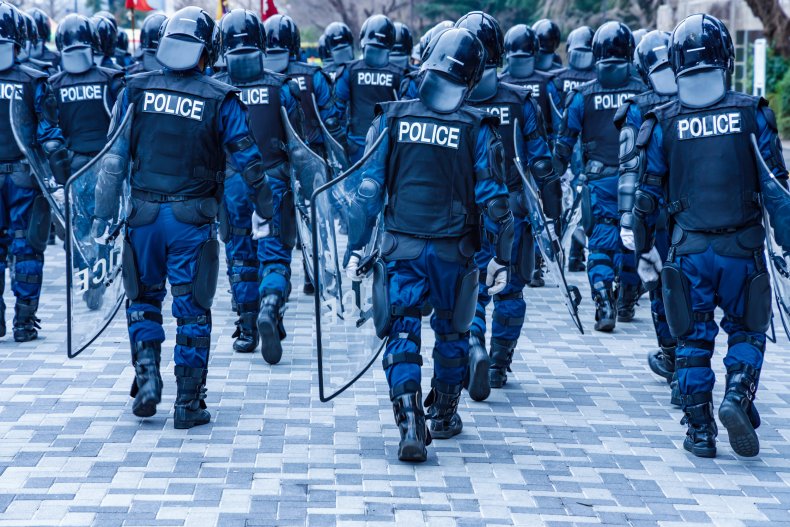 The trooper was hospitalized with his wounds but survived the alleged attack.
The State of Emergency declaration says: "On the evening of January 21, 2023, protests turned violent in downtown Atlanta as masked activists threw rocks, launched fireworks, and burned a police vehicle in front of the Atlanta Police Foundation office building.
"Georgians respect peaceful protests, but do not tolerate acts of violence against persons or property.
The statement continues: "Code Section 45-12-31 vests the Governor with the authority to call out the Georgia National Guard and order and direct said forces to take such action as in his judgment may be necessary to avert the threatened danger and to maintain peace and good order in the particular circumstances.
"Code Section 45-12-30 vests the Governor with the authority to order and direct any person, corporation, association, or group of persons to do any act or to refrain from any act which would in his opinion, prevent danger to life, limb, or property or prevent a breach of the peace."
The state of emergency is set to continue until Thursday, February 9, at 11:59 p.m. unless it is renewed by the governor.
The 1000 National Guards that are being called in will have the "same powers of arrest and apprehension as law enforcement officers" during this time.
The move to declare a state of emergency comes after six arrests were made on January 21 following a riot in Atlanta.
The individuals arrested were charged with multiple misdemeanors and felonies, including domestic terrorism.
The identities of the six suspects were released by the Atlanta Police Department after they were detained. Only one of the six is from the state, however.
Nadja Geier, 24, from Nashville Tennessee, Madeleine Feola, 22, from Spokane, Washington, Ivan Ferguson, 23, from Nevada, Graham Evatt, 20, from Decatur, Georgia, Francis Carrol, 22, from Kennebunkport, Maine and Emily Murphy, 37, from Grosse Isle, Michigan, were all charged in connection with the riot.
The Atlanta Police Department previously told Newsweek all the suspects face charges for domestic terrorism, second-degree criminal damage, first-degree arson, and interference with government property—all felonies.
Newsweek has contacted the Atlanta Police Department and the Governor of Georgia for comment.