Atlanta Wendy's Burns, Demonstrators Block Interstates After Police Kill Another Black Man
Videos posted to Twitter on Saturday appear to show an Atlanta Wendy's restaurant on fire. The restaurant is reportedly the same Wendy's where Raychard Brooks was killed by police.
"The @Wendys where #RaychardBrooks was shot and killed is still burning," WSB TV reporter Audrey Washington posted on Twitter. The tweet had a video attached appearing to show smoke outside the restaurant.
Another video, posted by WAGA-TV reporter Alex Whittler shows a fire inside the restaurant, and vandals breaking windows and pulling down parasols attached to dining tables.
"There goes @Wendys on University Ave. I had to step away for my own safety but here is a look at rioters right before they lit a firework in the Wendy's where #atlantapolice shot and killed #RayshardBrooks," she wrote.
Nearby, demonstrators blocked off all lanes of University Avenue, which connects the area to downtown via Interstates 75 and 85. Police cars blocked on-ramps to prevent the protesters from blocking the interstate, however, some protesters tried to climb onto the interstate via a nearby hill. In an attempt to get the crowd to disperse, police fired smoke bombs into the crowd, according to Washington.
In addition, protesters gathered around the 3rd police precinct in Grant Park, according to Atlanta Journal-Constitution reporter Sarah Kallis. The precinct is also located on University Avenue.
Newsweek reached out to the Atlanta Police Department for comment. This story will be updated with any response.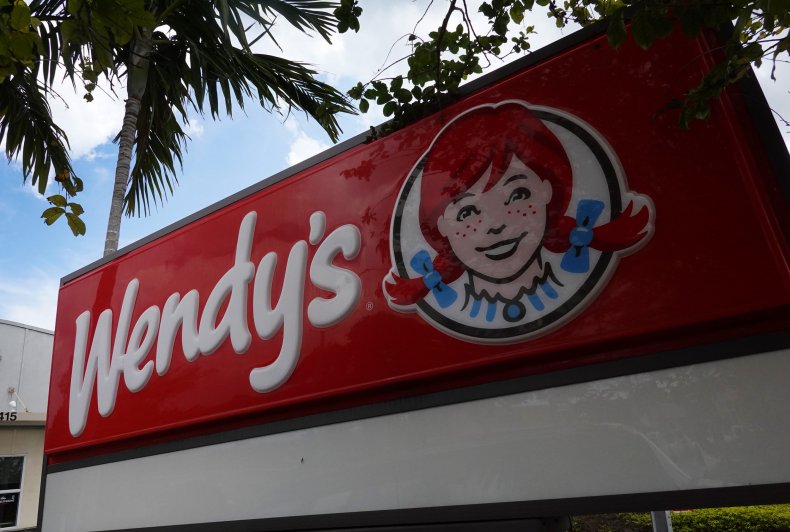 Although Atlanta has seen protests the last few weeks over the death of George Floyd, who was killed in the custody of Minneapolis police when former officer Derek Chauvin kneeled on his neck for nearly nine minutes, the death of Brooks reinvigorated demonstrators.
Brooks was killed by a police officer Friday night after he had fallen asleep in line at the drive through at the University Avenue Wendy's restaurant. When police officers arrived, they gave him a field sobriety test which he failed. According to witnesses, when police attempted to use a Taser on Brooks, he grabbed it and ran away. According to the Georgia Bureau of Investigation, Brooks turned around and pointed the Taser an an officer, who then fired. Brooks died following surgery.
On Saturday, Atlanta Police Chief Erika Shields resigned. Though she will no longer be chief, Shields will still work with the department. Assistant Chief Rodney Bryant will serve as interim police chief.
Mayor Keisha Lance Bottoms called for the police officer who shot Brooks to be fired immediately. She also said that another officer on the scene during the incident has been put on administrative duty.