Active Atlantic Hurricane Season Expected, With 19 Named Storms Forecast
This year will have an active hurricane season, with above-average numbers of storms, experts predicted in a new report.
Colorado State University's Tropical Weather and Climate Research department released a report Thursday forecasting 19 named storms for 2022. This is above the average for the period between 1990 and 2020, which was 14.4 named storms per year.
The report also predicted 90 named storm days, nine hurricanes and 35 hurricane days, all figures that are above the averages from the past 30 years.
The prediction comes as the United States has been hit with natural disasters in different parts of the country, from tornadoes in places like Alabama last month to a bomb cyclone in the Pacific Northwest late last year.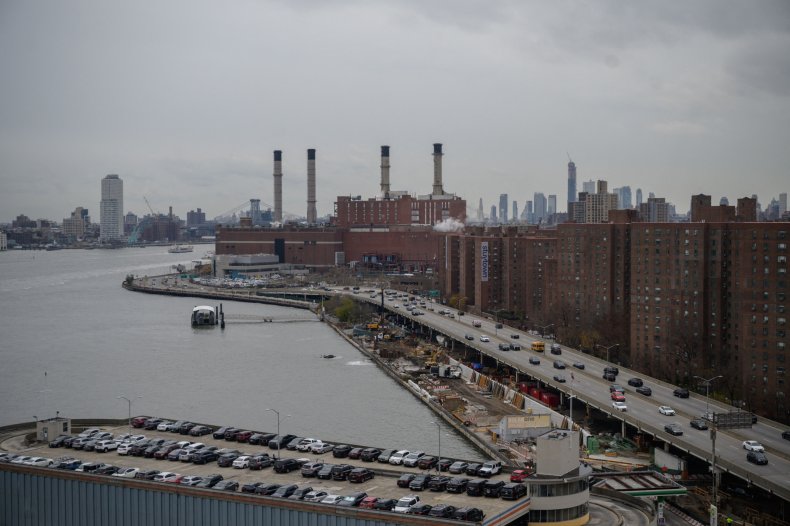 Phil Klotzbach, a research scientist for the CSU Department of Atmospheric Science and the lead author of the report, told CNN the above-average forecast is on par with numbers from 2020 and 2021, saying eight hurricanes and four major hurricanes—meaning Category 3 or higher—were forecast in those years compared to this year's nine total hurricanes and four major hurricanes.
In a tweet, Klotzbach said one reason for this year's above-average numbers is the likely lack of El Niño this summer and fall. El Niño is a climate pattern that "describes the unusual warming of surface waters in the eastern equatorial Pacific Ocean," according to National Geographic.
Klotzbach said El Niño "generally increases vertical wind shear in the Atlantic, tearing apart hurricanes." According to AccuWeather, vertical wind shear "is the change in direction and speed of winds at increasing heights in the atmosphere," and when a strong one is present, the tops of tropical storms and hurricanes can be blown "hundreds of miles downstream."
Another higher-than-average hurricane season has the potential to cause a fair deal of destruction, which could take some communities a long time to repair. Newsweek reported in December that Louisiana residents were still waiting for relief after a Category 4 storm hit the state on August 29, 2021.
The CSU report warned people living in coastal areas to prepare for an above-average probability of major hurricanes making landfall this year.
"As is the case with all hurricane seasons, coastal residents are reminded that it only takes one hurricane making landfall to make it an active season for them," the report added. "They should prepare the same for every season, regardless of how much activity is predicted."
Update 4/7/22 6:27 p.m. ET: This story was updated to add more information and background.