'Attack on Titan' Final Season's Episodes 14 and 15 to Air Sunday Following Delay
If you were looking for the latest Attack on Titan episode recently and couldn't find it, that's because it didn't air in Japan or simulcast on anime streaming services, but a new release date has been announced.
Funimation confirmed to Newsweek that international fans will be able to see both Episodes 73 and 74 on the same day. Episodes 73 and 74 will launch together on Funimation, after they air in Japan; they'll be available at 3:45 p.m. CDT on Sunday, March 21.
Crunchyroll also confirmed to Newsweek that international fans will see Episode 73 launch at the usual time on Sunday, March 21 at 12:45pm PDT. Episode 74 will be released right after.
Late Sunday, a 4.7 magnitude earthquake hit Western Japan and the country's broadcasting stations were glued to coverage of the seismic event. This understanably kept episode 14 of Attack on Titan's final season (episode 73 of the series overall) from airing on Japanese television, which then led to a delay in the simulcast on streaming services.
Funimation and Crunchyroll informed its subscribers on social media Sunday that the latest Attack on Titan episode would be delayed.
"Due to an earthquake in Japan, Attack on Titan Final Season episode 73 will not be airing today," the official Funimation account wrote. "We'll keep you all updated on the new release date as we know more."
Funimation, which handles the English dub of the anime, also announced that it would still release episode 68 of the dubbed Attack on Titan at its usual time.
"Attack on Titan Final Season episode 73 will be postponed, due to an earthquake that occurred in Wakayama prefecture in Japan," the official Crunchyroll account wrote. "We are sending our love to the residents there."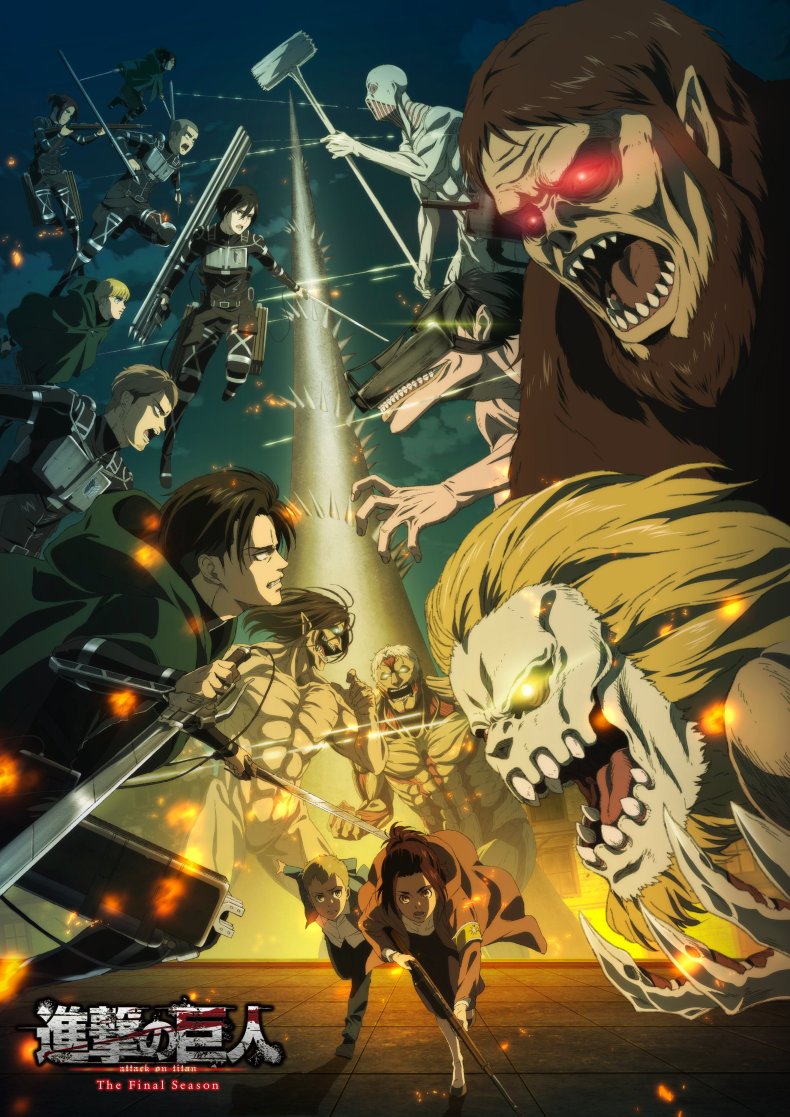 NHK, Japan's public broadcaster, has announced that episode 73, which was originally scheduled for March 14, will air on March 21. Episode 74 will retain its originally scheduled release date of March 21, but it will air immediately following episode 73, giving Attack on Titan fans in Japan a double-feature next week.
The fourth season of Attack on Titan is scheduled to be its last. It premiered in December 2020 and depicts the final battle between Eren and the rest of humanity as they take on the Titans.
Attack on Titan's season finale is scheduled for March 28. If NHK is indeed premiering episode 73 and 74 this Sunday, then the series is on track to end on schedule.
The Attack on Titan manga, which the anime is based on, is set to end in Japan in early April.
Are you excited to see how Attack on Titan will end? Let us know in the comments section.