'Attack on Titan' Manga Set to End in April
The Attack on Titan manga is set to end in 2021 after 10 years of publication.
Kodansha Comics announced late Monday that the manga, which is the basis for one of the most popular anime in recent years, will come to an end this April. The news came out in the May issue of Kodansha's Bessatsu Shōnen Magazine in Japan.
The final installment of the manga is set to hit Japanese stores on April 9, and it will mark the end of Attack on Titan after 11-and-a-half years of serialization. The 34th volume of the manga (also its last) will ship on June 9.
"I've been saying for the past eight years that it would be over in three years, and it looks like I'm finally going to be able to finish it," Attack on Titan creator Hajime Isayama said in a press release, translated from Japanese. "It's been a very long time coming, but I hope you can stay with me until the end."
Isayama continued, saying, "I was never stretched by the editorial department, but rather, I was constantly rushed to finish. Sorry, it's finally come to the end. I'll do my best for the final chapter so that you'll be glad you've read it until now."
Along with announcing the impending finale, Kodansha teased that other projects are being prepared for the manga's big finish.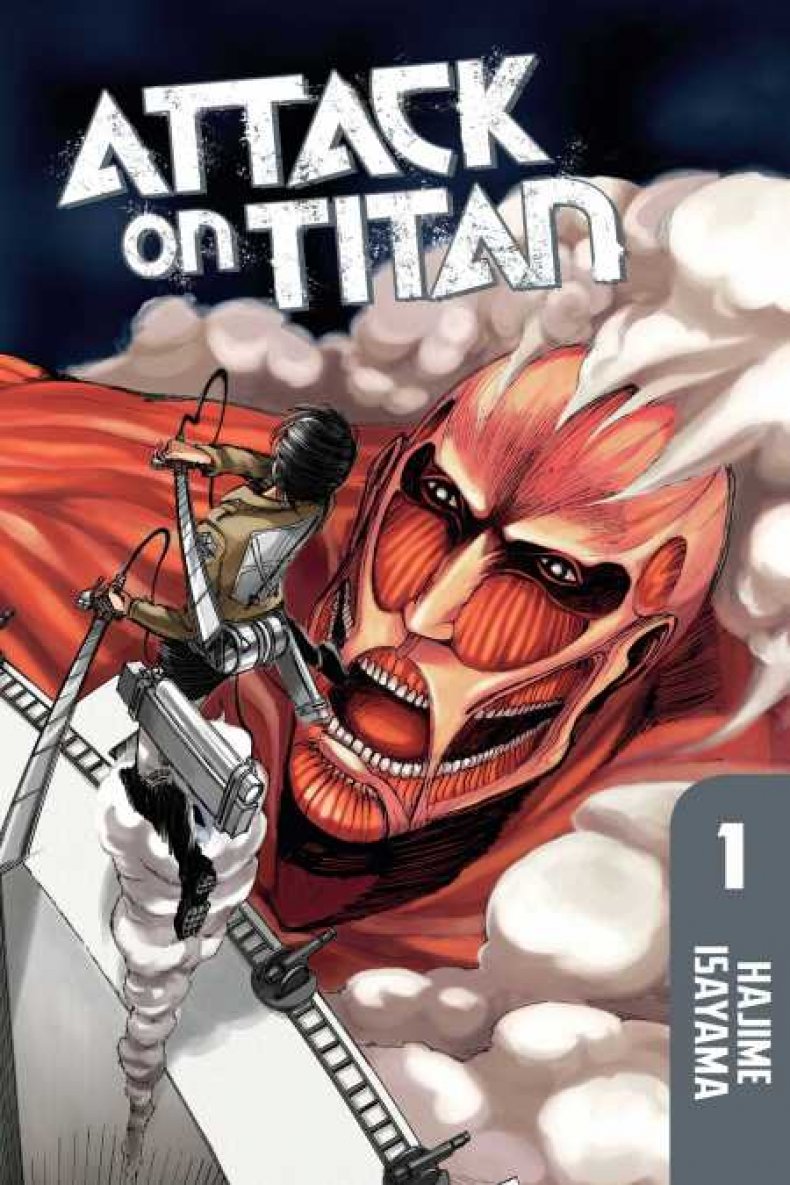 The Attack on Titan manga began serialization in Japan back in 2009. Kodansha Comics published the manga digitally and physically in English starting in 2012. The 32nd volume of Attack on Titan came out in December 2020.
Currently, fans can read the Attack on Titan manga physically where books are sold and digitally via Amazon's Comixology app, nook, kobo and iBooks. The series has also produced spin-offs focusing on supporting characters and their origins.
The manga became popular enough to be adapted into an anime, the first season of which premiered in Japan—and was simulcast on streaming services like Funimation and Crunchyroll—in April 2013.
Season 2 premiered in April 2017, and the first part of the third season debuted in July 2018. The second part of Attack on Titan Season 3 premiered in April 2019.
After multiple delays, the fourth and final season of the Attack on Titan anime was officially announced in 2020, and it premiered in December. At the time of this article's publication, only four episodes of the season's 16 have premiered.
What do you think of the Attack on Titan manga coming to an end? Let us know in the comments section.