Celebrate The Final Season of 'Attack on Titan' With This Special Funimation Merch Program
In honor of the final season of the Attack on Titan anime, Funimation has announced a special merchandising campaign to celebrate the popular series.
Since the series' debut in 2013, Attack on Titan has provided anime fans with plenty of iconic moments and characters that will live on past the final episodes. Now, fans will be able to immortalize them in apparel, statues and more.
"Attack on Titan was part of the anime renaissance as storytelling became bolder and even more sophisticated," said Anna Songco Adamian, Funimation Vice President of Licensing and Merchandise in a press release. "Funimation's consumer products program saw a parallel trajectory of success in product development and retail distribution. The care in curation we put behind our licensing and merchandising program — along with our omnichannel approach for fan engagement — is part of Funimation's success story with Attack on Titan."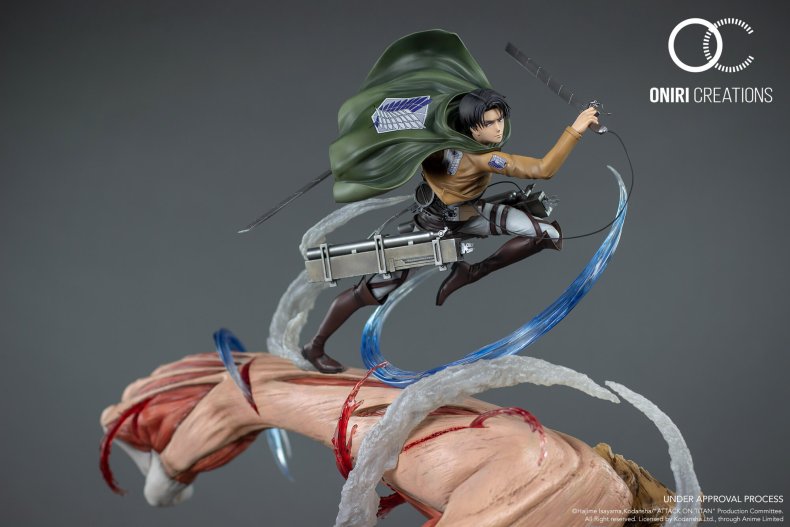 The Attack on Titan final season commemorative campaign will revisit fan-favorite characters including the Beast Titan and Colossal Titan, favorite Scouts like Eren, Mikasa, Armin, Sasha and Levi, and pivotal key moments from the first three seasons.
Additional titans who debuted in the final season are still being planned, but until then, fans can get these commemorative merchandises at Hot Topic as well as other major and specialty retailers.
One of these special items is an exclusive statue featuring Corporal Levi depicting his fight against the Female Titan in the first season of the anime, shown above.
Produced by Oniri Creations, this Levi statue is 1/6th in scale and is limited to only 999 copies. The statue will come with its own certificate of authenticity and instructions booklet. Preorders of a second statue will be announced in the Spring.
Funimation is also collaborating with Ripple Junction on apparel and accessories as well as Funko, Great Eastern Entertainment, Surreal Entertainment, Trends International, and lifestyle brand, Atsuko.
As the final season of Attack on Titan draws closer to its conclusion, additional product deals will be announced, including halo fashion collaborations, retail promotions and much more.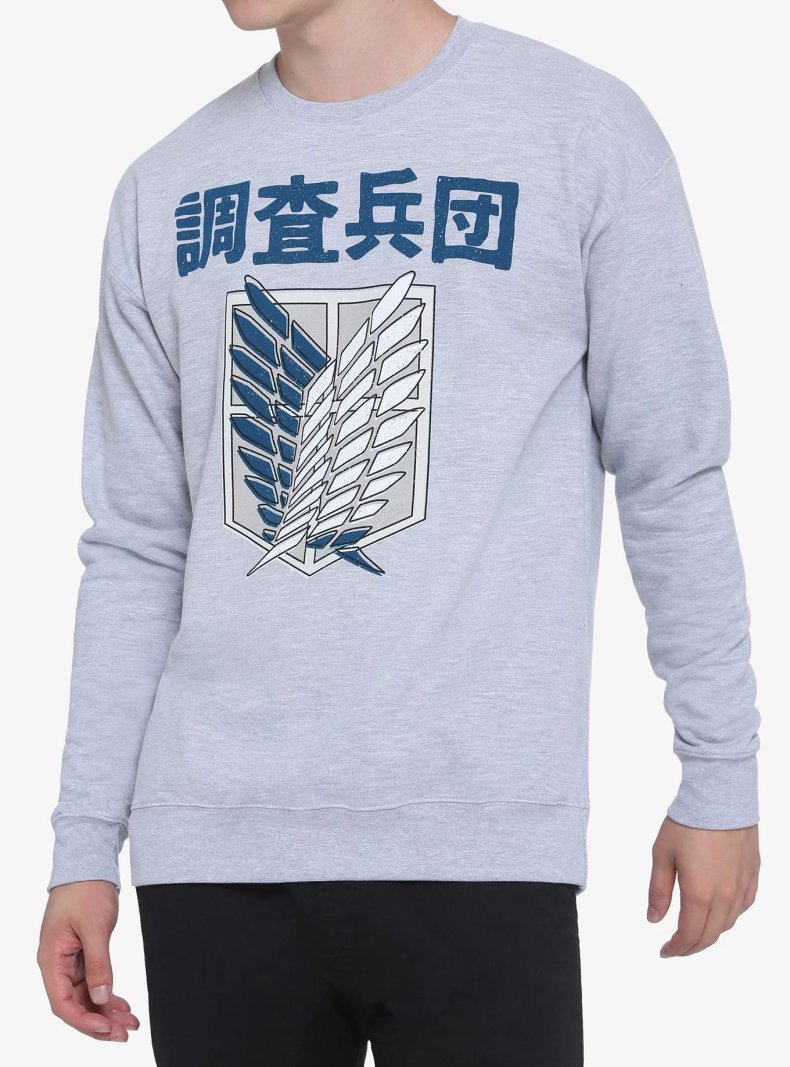 The Attack on Titan final season is currently underway and can be watched on a variety of anime streaming services in its original Japanese with English subtitles including Funimation, Crunchyroll and Hulu.
However, Funimation has access to the English dub of the anime, which premiered on January 10. The English dub of Attack on Titan is currently broadcasting on Cartoon Network's Toonami block of programming on Saturday nights.
What do you think of Funimation's latest Attack on Titan product campaign? Which of the new products are you planning to get? Let us know in the comments section.