'Attack on Titan' Season 3 Part 2: When and How to Watch Anime's Return Online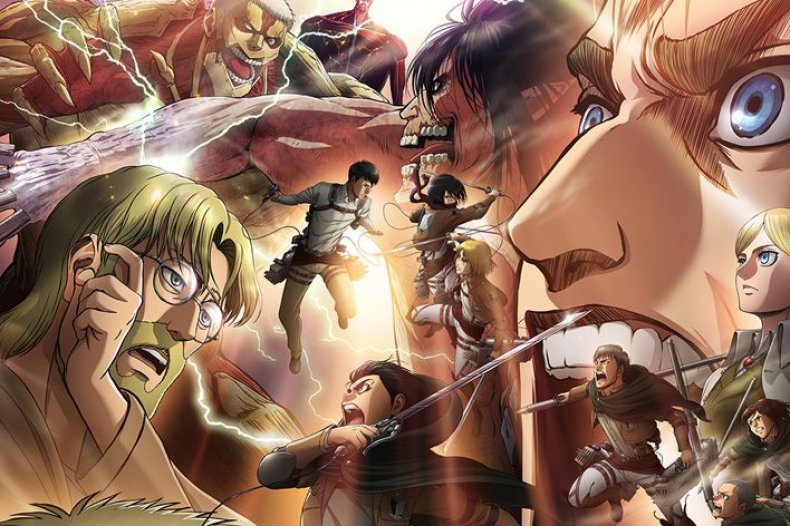 Attack on Titan Season 3 returns this weekend as the fight to retake Shiganshina District continues.
The first 12 episodes of the third season aired last July. The season began with a large conspiracy happening within the remnants of humanity. Historia - formerly known as Krista - was revealed as the true heir to the throne, but the higher-ups of society took any means necessary to keep their power and the secrets of the walls.
Part Two will see the return of Reiner, Bertholdt and the Beast Titan as Eren, Mikasa, Levi and the rest of the Scout Corps look to take back their town.
Here's an official synopsis of Attack on Titan Season 3 Part 2:
"The battle to retake Wall Maria begins now! With Eren's new hardening ability, the Scouts are confident they can seal the wall and take back Shiganshina District. If they succeed, Eren can finally unlock the secrets of the basement—and the world. But danger lies in wait as Reiner, Bertholdt, and the Beast Titan have plans of their own. Could this be humanity's final battle for survival?"
Check out the official preview for the second part of the third season of Attack on Titan.
If you're looking for when you can watch the first episode of Attack on Titan Season 3 Part 2 and all the ways to stream it online, check out the pertinent information below.
How to Watch 'Attack on Titan' Season 3 Part 2 Online: When And Where Do New Episodes Air?
CRUNCHYROLL
Crunchyroll will carry the simulcast of the Attack on Titan Season 3 premiere. Crunchyroll confirmed Season 3 will air starting Sunday, April 28 at 8:10 a.m. EDT.
Its offering a 14-day free trial of its premium service. Like other streaming services, you must sign up for an account and provide payment details. There is also a free version of Crunchyroll that includes ads.
The Crunchyroll app is also available PlayStation 4 and Xbox One, as well as iOS and Android devices.
FUNIMATION
Funimation will stream the premiere episode of Attack on Titan Season 3 with subtitles on Sunday. A date for the English dub has yet to be announced but we will update as soon as we learn more.
To watch all of these episodes online, you can sign up for FunimationNow, which currently offers a free trial. You'll need to register a form of payment but the first 14 days will be free.
FunimationNOW is available on iOS and Android devices, as well as the PlayStation and Microsoft stores.
Are you excited for the return of Attack on Titan ? Let us know your favorite moments of part 1 below.