'Attack on Titan' Season 4 Release Date Confirmed for December
Following the reveal that the fourth and final season of the Attack on Titan anime will release before 2020 ends, the official Twitter account for the animated series confirmed the release date for December.
According to the official Attack on Titan anime Twitter account and website, the final season of the action series will broadcast in Japan on December 7. The announcement came with a new key visual showing the Scouts in their new attire and seemingly older.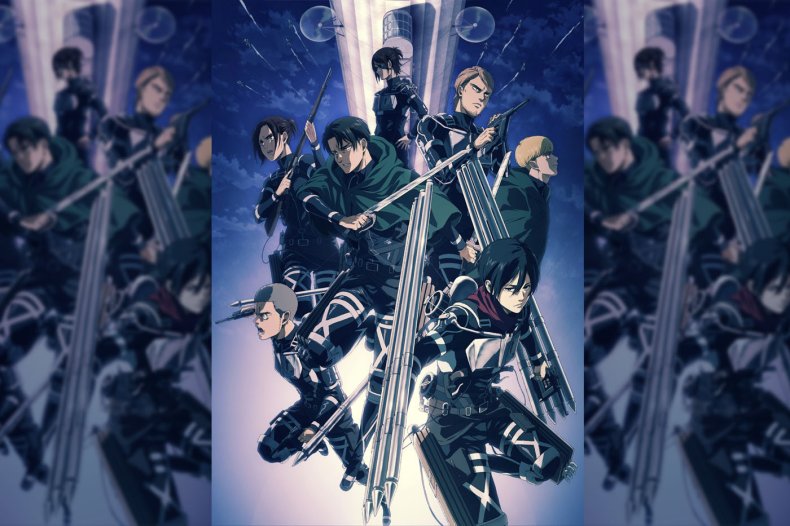 What does the December 7 release date in Japan mean for others around the world? Funimation and Crunchyroll, two of the biggest anime streaming services in the world, confirmed Tuesday that they will stream each episode of Attack on Titan's final season the same day it releases in Japan.
Japanese-language episodes with English subtitles will be released the same day they premiere on Japanese broadcast in the U.S. Canada, the UK and Ireland with dubbed episodes arriving in the other territories at a later date on Funimation.
Crunchyroll also confirmed that they will be streaming the final season of Attack on Titan in the following territories with English subtitles: U.S., Canada, U.K., Ireland, South Africa, Australia, New Zealand, Iceland, Sweden, Norway, Denmark, Finland, the Netherlands, LATAM.
Here's the official synopsis of Attack on Titan the Final Season: "With Eren and company now at the shoreline and the threat of Marley looming, what's next for the Scouts and their quest to unravel the mysteries of the Titans, humanity, and more?"
The Final Season of Attack on Titan will have a new production studio handling the series. WIT Studio handled the first three seasons, but MAPPA will be taking over production duties for the series' final season.
The Attack on Titan anime has had its ups and downs throughout its production. The first season premiered back in 2013, but fans didn't get a second season until 2017.
No official reason was given for the long wait between seasons, but many fans speculate it has to do with the detail of WIT Studio's animation and the series not catching up with the manga it's based on, which is still ongoing.
Season 3 premiered in 2018, but was broken up into two parts. After the first 12 episodes, the series went on hiatus before returning in 2019 with the final 10 episodes of the season.
Are you excited about the final season of Attack on Titan? Who is your favorite character? Let us know in the comments section.