Attorney For Tennessee Death Row Inmate Says He'll Continue To 'Seek Every Available Avenue of Relief'
An attorney for a death row inmate facing the electric chair has said he will continue to seek "every available avenue of relief" after Tennessee Governor Bill Lee denied a petition for clemency.
Nicholas Sutton, 58, is set to be executed at the Riverbend Maximum Security Prison in Nashville on Thursday evening. He was moved to a cell next to the death chamber and put under 24-hour surveillance on Tuesday.
On Wednesday, Lee issued a statement announcing that he would not be intervening in Sutton's case—rejecting pleas from supporters, including some of the family members of Sutton's victims and current and former prison staff who said Sutton's life should be spared because he had "changed" behind bars.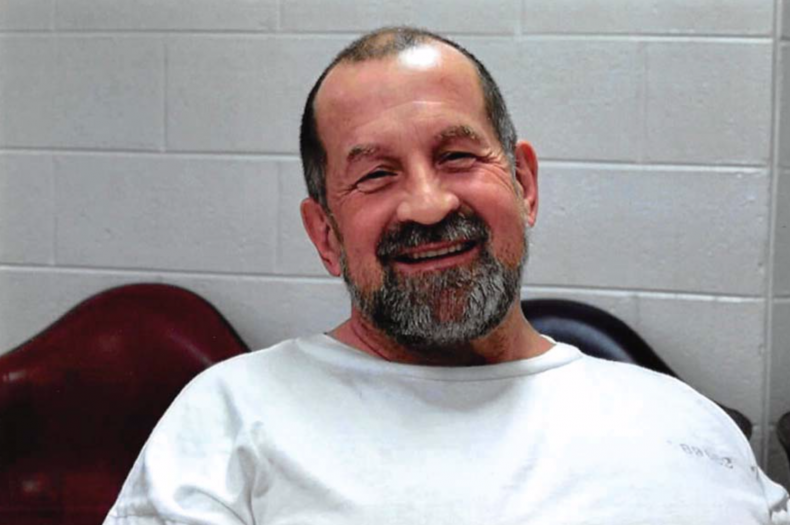 "After careful consideration of Nicholas Sutton's request for clemency and a thorough review of the case, I am upholding the sentence of the State of Tennessee and will not be intervening," Lee said.
In a statement provided to Newsweek, Sutton's attorney Kevin Sharp, who is working the case pro bono, said he will continue to work on saving the life of a man he described as a "model inmate."
"We will continue to seek every available avenue of possible relief for Mr. Sutton because his execution is opposed by many family members of victims, many of the jurors who originally sentenced him to death but recognize his changes, and by the extraordinarily high number of correction professionals who came forward on his behalf," he said.
Sharp, who is a former federal judge, added that Sutton's petition was supported by prison officials because he made Riverbend a safer place for guards—and had saved the lives of three guards while incarcerated.
"Nick Sutton's is a once-in-a-lifetime case for clemency: he has saved the lives of three correction officials during his incarceration; his request for clemency was supported by seven former and current Tennessee correction professionals, family members of victims, five of the original jurors and others," Sharp said.
"Correction officials wanted Mr. Sutton's life spared so he could keep making the prison safer for guards and encouraging good behavior from inmates. Mr. Sutton has been a model inmate who seeks every opportunity to be of service to others.
"For example, before being exonerated and proven innocent of all crimes, Paul House was another inmate on death row with Mr. Sutton. When multiple sclerosis caused Mr. House to lose the ability to walk, it was Nick Sutton who literally carried Mr. House around and helped keep him alive.
"That's who Mr. Sutton is; that is who the state of Tennessee plans to execute tomorrow, unless a court stops them."
Sutton was handed a death sentence for the killing of a fellow inmate, the child rapist Carl Estep, in 1985. At the time, he was serving a life sentence for killing three other people, including his grandmother.
Sutton will be the fourth person put to death in Tennessee since Lee took office in January last year if the execution is not stayed. Sutton has an appeal pending before the U.S. Supreme Court.